Internet Modeler : Features : Armor
RSS News Feed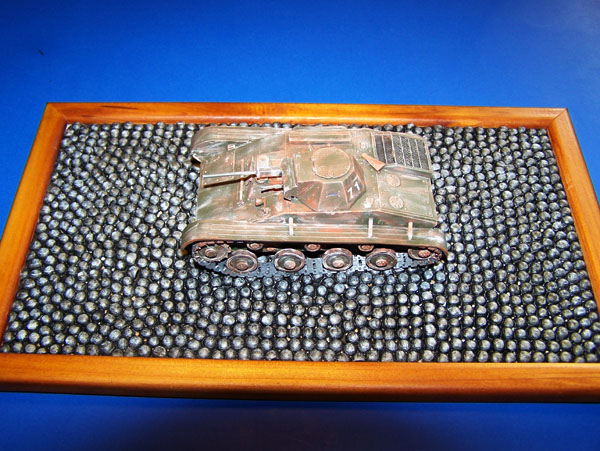 How to make a quick "Cobblestone Brick Road" base.
Overview
This is the first article in a series on creating simple and quick display bases for your models. These fall between the 'just set it on the table' and 'detailed diorama' and can help place your model in a realistic setting without a lot of effort.
Each article will begin with a shopping list of items needed, followed by the simple directions to create the base. The first base is a cobblestone brick road.
Items Needed
1. Inexpensive "Dollar Store" (wooden) picture frame.
2. Pressed board backing. Remove the swing arm that helps the picture frame stand up. (I used two backings for more support). Taken from picture frame(s).
3. Various acrylic paints. (Walmart has them for under $1.00)
4. Paint brushes.
5. Artist Pastels ("Alphacolor" Earth Tones).
6. Hobby-knife.
7. White glue ("Elmers" all purpose glue).
8. Package of "Green Split Peas" any brand will do.
9. "Right-On" water-based clear finish (Sealer).
10. Seal frame and pressed board backing with "ColorPlace" Clear (#20014)
11. Felt pads (package from the Dollar Store will last you through numerous bases).
Construction Steps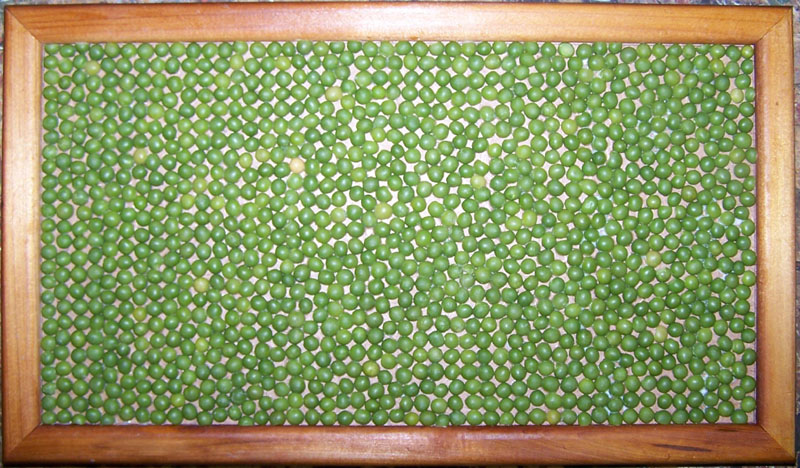 Start with a "dollar store" 5 2/8" X 10 5/8" picture frame (exterior dimensions of approximately 6 5/8" X 12"). They have two types at our "Dollar Store" plastic, which has a picture in it and wooden, which holds two 3" X 5" photos. I used the wooden one that comes with a pressed board backing. Discard the glass but save the pressed board backing.
When dry apply white glue to a small area and arrange split peas as a road surface. Continue until entire surface is covered.
Remove the pressed board (covered with split peas, from the frame. When white glue is dry, seal it with your water based finish (make sure you have completely sealed it, as you do not want bugs to get into it later.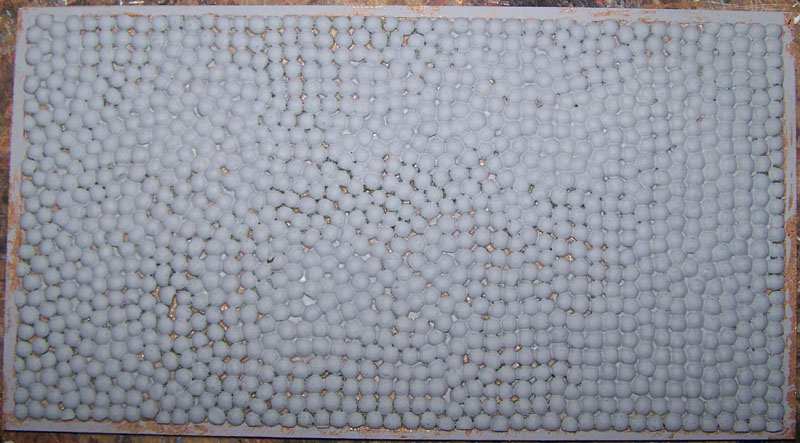 Paint the cobblestone bricks the color that you want.
When dry, seal it again with your clear spray paint.
Give it a heavy black wash (black acrylic paint watered down).
When dry, Dry-brush lighter shades of dust or dirt, until you get the desired look.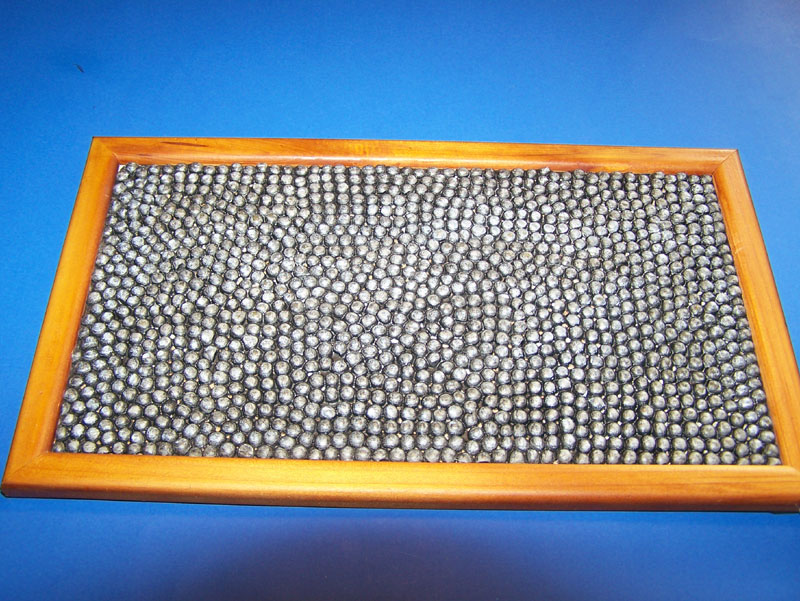 When completely dry, flip it over and attach the self-adhesive type felt pads and you are ready to display a model.
If you want more dirt/dust for your base, use ground up pastel chalk to add more realism.