Internet Modeler : Features : Automotive
RSS News Feed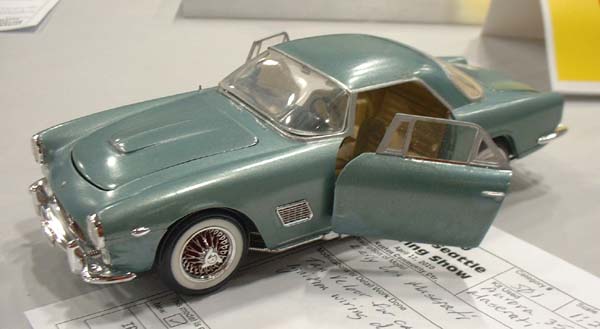 IPMS Seattle Spring Show-Auto Gallery
The IPMS/Seattle spring show was held on Saturday, April 17th, 2010 at the Renton Community Center in Renton, Washington. The quality of the models entered in competition was uniformly high, although the actual number of entries (in all categories) was fewer than in 2009.
Automotive entries-cars, motorcycles, and trucks-consisted of 86 models entered in ten different categories.
Here are images of some of the more exciting models from the show. Please accept my sincere apologies for some slightly out-of-focus images: too much caffeine!
Special thanks to Carl Kietzke for supplying some of these images.