Internet Modeler : Features : Automotive
RSS News Feed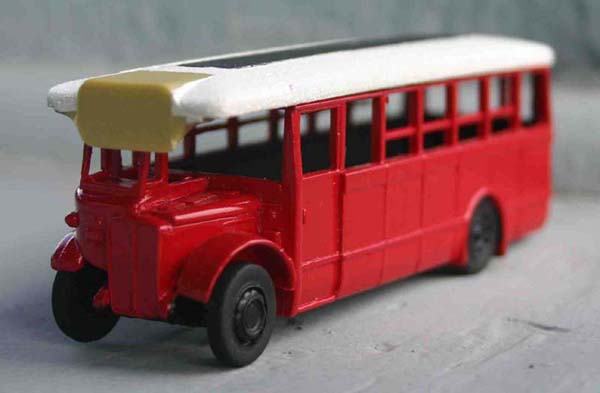 KeilKraft HO Green Line AEC "T" type Motor Coach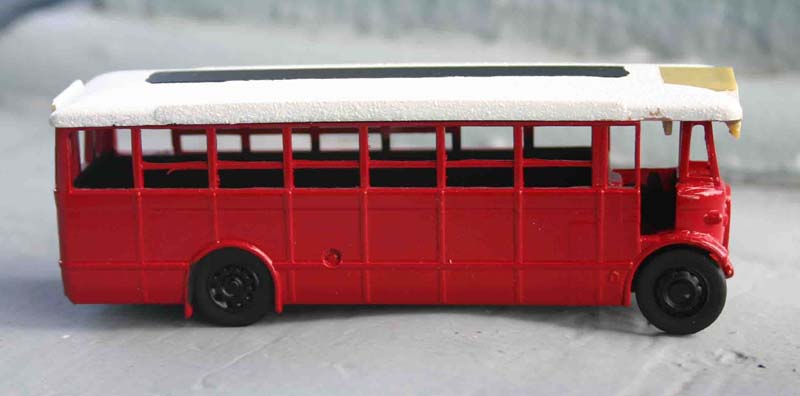 Several years ago, I came across a small stock of kits produced by a British company called KeilKraft. This series of kits depicts various British commercial vehicles of the 50's and 60's. All of the kits are simplified in both engineering and detail, and they appear to be intended as background pieces for model railroaders. Although simplified the basic outline and scale fidelity is reasonable.
So what's in the box? You get an accurate shape and reasonable exterior detail. This particular model is of an AEC single deck coach as operated by the Green Line in England. The decals were unfortunately in such a state that I chose to paint it for the Red Line.
So what's missing? These kits have no interior or chassis detail, unless it is absolutely required. You will have to make your own windows out of sheet acetate because there is no glazing material included. For this bus the rear tires are molded integrally with the body sides. The front wheels are separate and mount to a basic axle attached to blocks on the underside of the hood. Because I intend to add an interior I did not permanently attach the roof.
The finished model is complete enough to live on a model Railroad layout, in the background, far from the prying eyes of the "Accuracy Police".  I will do a little more detailing before I consider this kit complete. These kits are a nice diversion and stress busters. I intend to write about more of these kits as I complete them. They still somewhat regularly pop up, and I would like to have the full series.
(Note: although most KeilKraft kits are out of production, certain models are still available from Knightwing International.)