Internet Modeler : Features : Aviation
RSS News Feed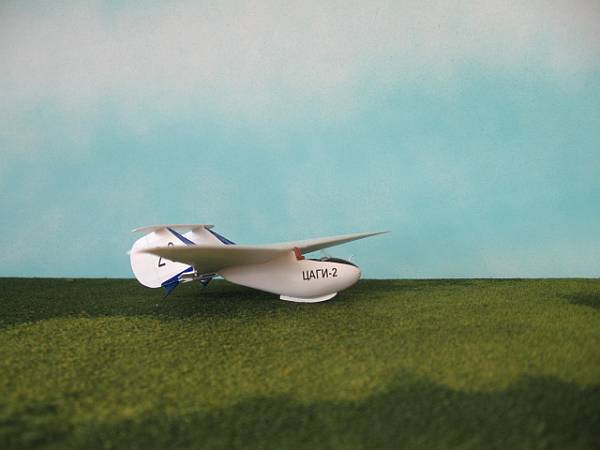 Scratchbuilt 1/72 Belyaiev BP-2 1934
The Myth Unveiled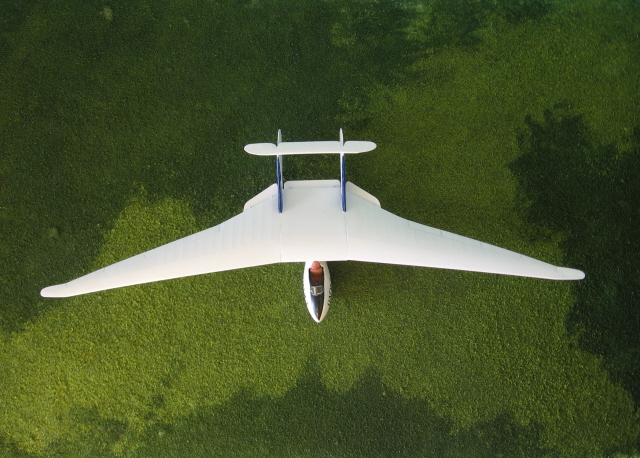 Actually, it was the Russians that developed the Batplane. And no, this is not a contemporary design…its first flight was in 1934!!
Victor Nikolaevich Belyayev was part of a group of visionary designers that created innovative, ahead of their time planes.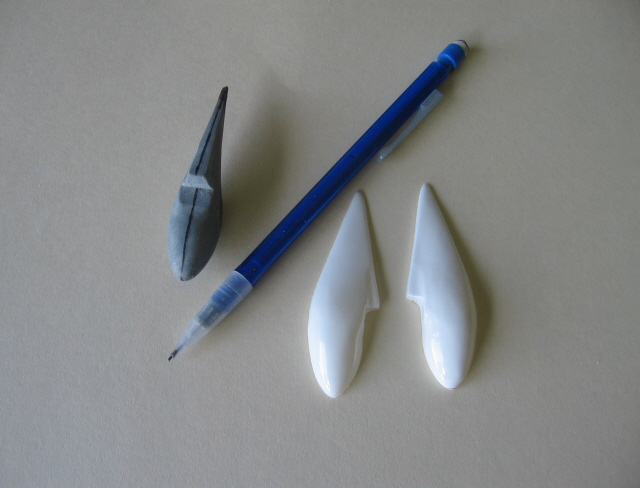 The BP-2, or TsAGI-2 was a high efficiency, 20 meter span sailplane that used a variation of the "Babochka" –butterfly- wing. It was practically a flying wing, with "positive arrow".
As usual, not much exists around regarding this beautiful design, but I got enough from the Net to build the model. This plane seems to have been flown with and without a horizontal stabilizer mounted on top of the two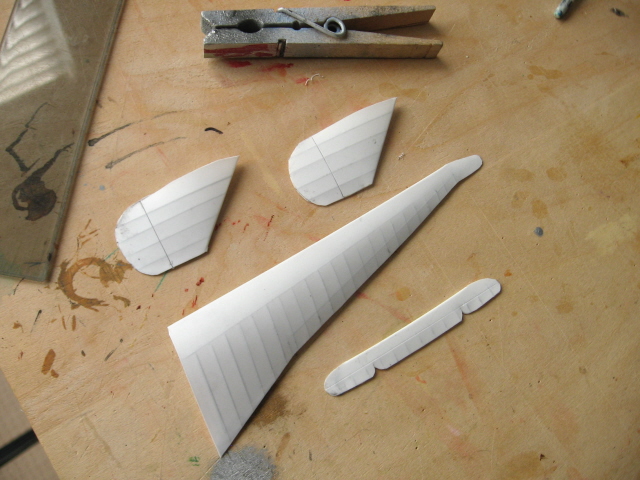 fins. Some changes in the painting can be also detected. A year later another variant was created, the BP-3 or TsAGI-3, a two-place machine with changes mainly in the area of the "tail" and with the "centroplan" with a remarkable dihedral. Savvy modelers would have already noticed the resemblance with another plane from the same designer, the DB-LK twin-fuselage project of the WW-2 period.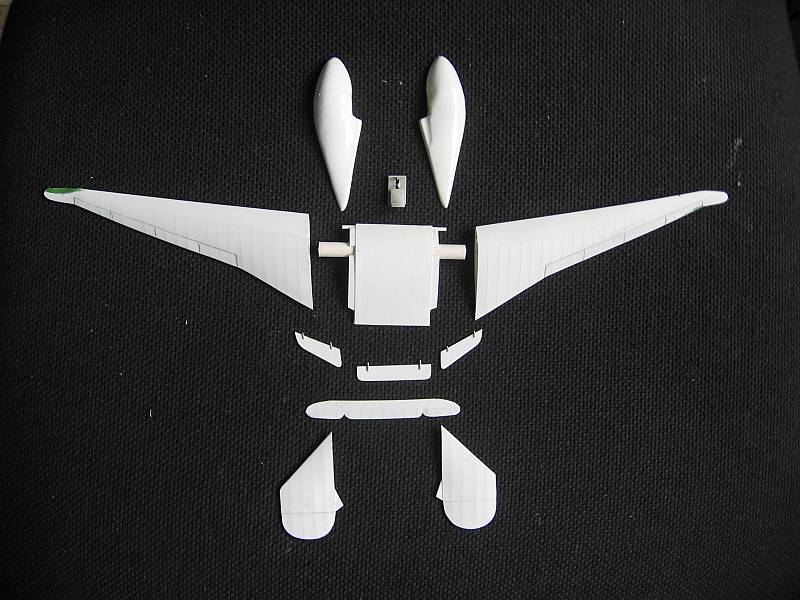 Such design refinement immediately captivated me, so out I was with the Sculpey to model the fuselage "pod" in order to vacuform the fuselage halves with my psychedelic Mattel machine. An interior was scratched recycling styrene parts from those things that I tend not to use anymore (called I believe injected kits) and the rest was dealt with using styrene sheet, rod and bits or metal wire.
This is a relatively simple project, but you have to pay attention and aim for a sound engineering.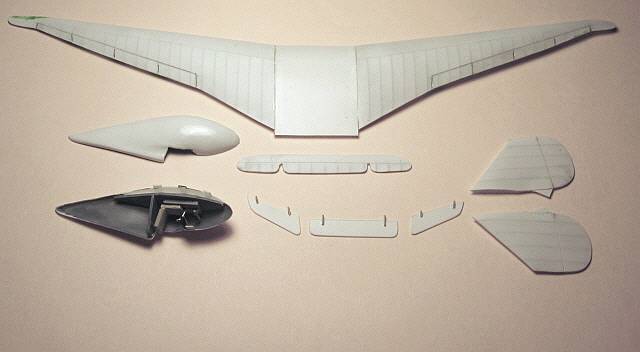 I can't tell you how much I enjoy scratching these designs. It takes me no more time than a normal kit (after a little practice, of course) and my subject choices skyrocket through the roof. Don't get me wrong: building normal kits is absolutely fine, but the sybaritic pleasure of making your own models, creating it as you go, man, have to tell you, is a very rewarding experience. Same can be said for vacuformed kits, which sometimes demand more from you than just glue the parts.
You can see the parts breakdown in the accompanying images. The "centroplan" actuated as the main "anchor" part to which all other subassemblies were attached. The pod, as said before, was provided with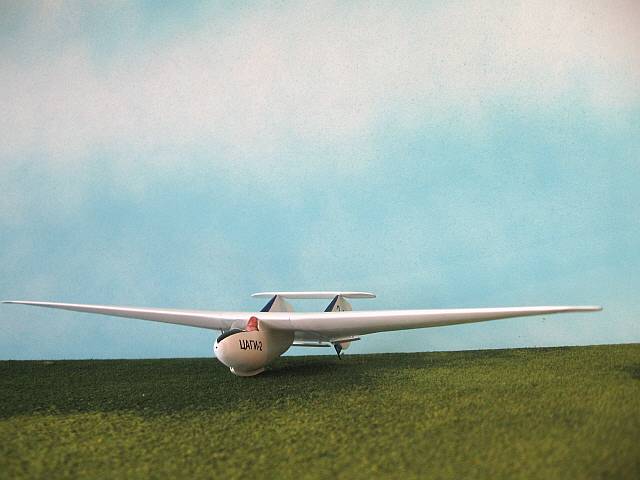 an interior and a minuscule vodka flask for the comfort of the Russian pilot in case cold weather has to be faced.
Russian "Golden Age" aviation offers an endless stream of interesting, significant designs; obscured, neglected and unrecognized mainly because of the politics of the cold war. It is time to give them a chance.
Gliders/sailplanes are a growing segment of the modeling subject spectrum, which is a welcome alternative to the gazillionth "oh-no-that-again" plane.
This one in particular offers a daring design, a strong appeal and a relatively easy engineering. I am sure you can find many more.
Za Rodina!