Internet Modeler : Columns : Industry News
RSS News Feed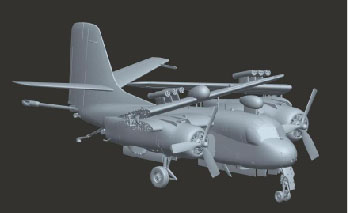 Upcoming Releases from Trumpeter & Kinetic
Stevens International has provided some new release information for both Trumpeter and Kinetic. Release dates are approximate.
Kinetic

72002 1/72 F-16D Block 52+ Advanced Viper Polish AF Aircraft
October 2010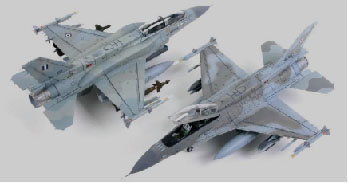 The second variant of Kinetic's newly-tooled 1/72 F-16, the 52+ made Poland the first former Warsaw Pact nation to operate the F-16. This variant is considered to be the most advanced in NATO, and includes an advanced radar system, an extra 600 gallon fuel tank (C FT) and numerous armaments (12), including AAQ and AIM missiles.

48032 1/48 Mirage 2000D/N Multi-Role Attack Bomber
November 2010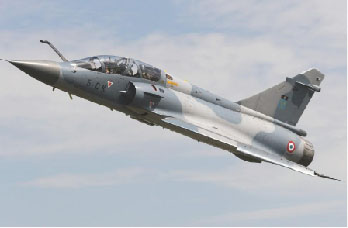 The aircraft was designed to provide air defense, deep strike, nuclear deterrence, reconnaissance and close air support. It was deployed in 1983 by the French Air Force and has been purchased by many countries. Compared to the Mirage 2000 fighter, the Mirage 2000N performs better at low-altitude flight and has the ability to carry the ASMP nuclear missile. The Mirage 2000D, the 2000N's conventional attack counterpart, is optimized for bombing missions. Kit contains 200+ parts, weapons, optional parts to build either version and markings for French and Greek AFs.

48024 1/48 S-2F Tracker Anti-Submarine Aircraft
1st Quarter 2011

The S-2F Tracker was the first single airframe anti-submarine warfare (ASW) aircraft to enter service with the US Navy. Entering service in 1954, it replaced the Navy's aging AF-2 Guardian. Numerous countries bought variants of the Tracker for their own submarine tracking purposes, and many kept them in service long after the USA discontinued them from service in 1976. Some are still used around the world as fire fighters.

Trumpeter

221 1/35 WWII German Army Type SSyms 80 Heavy Armor Transport Flatcar
January 2011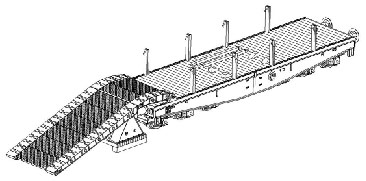 A component of the armored trains which transported military equipment across the battlefield, these heavy flatcars were often seen loaded with tanks and trucks. They were placed securely between armored and cannon railcars for protection of the vehicle while in transport. Kit consists of 311 parts on 11 sprues plus six sections of track roadbed for display. Additional details include loading ramp with support and flatcar stanchions. Completed kit measures nearly 21" long.

1539 1/35 German E-75 Flakpanzer Tank
January 2011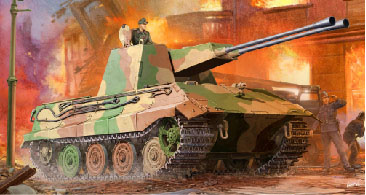 This is the Flak variant of the E-75 tank, with 37mm Flak Zwilling twin guns and a redesigned suspension system. Designed near the end of WWII, this tank was never fully produced and therefore never actually used in combat. Kit consists of 247 parts on 6 sprues plus upper and lower hulls, turret, rubber treads and photo-etched engine grill.

3206 1/32 EA-18G Growler Electronic Warfare Aircraft
January 2011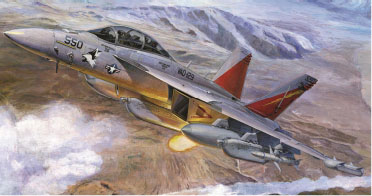 The Growler is an American carrier-based electronic warfare aircraft, a specialized version of the two-seat F/A-18F Super Hornet. It will replace the EA-6B Prowler in service with the United States Navy, and includes the new ALQ-99 Electronic Warfare System. The EA-18G began production in 2007 and entered operational service in late 2009. Kit consists of 487 parts on 28 sprues plus upper and lower fuselage halves, rubber tires, photo-etched seat belts and harnesses, metal landing struts, detailed cockpit and engines, and lots of external loads. Completed kit measures over 22" long with a wingspan of nearly 17".

5321 1/350 German Zerstorer Z-25 Destroyer, 1944
January 2011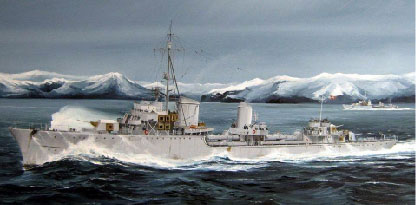 At the outbreak of the Second World War, the German Navy had 21 destroyers which had all been built in the 1930s. The Z-25 was a Narvik class destroyer, and was outfitted with 150mm gins at the bow but these ships were often excessively wet in heavy seas creating a problem operating the guns. This allowed for limited use against aircraft until the stern was redesigned. Kit consists of 379 parts on 9 sprues plus hull and display stand. Completed kit measures over 14" long.

6621 1/200 USS Arizona BB39 Upgrade Set for TSM #3701
November 2010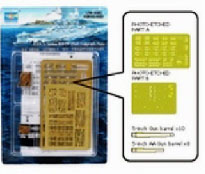 Set consists of 2 sheets of photo-etched parts for Mk13 guns as well as 10pc brass 5"/51 gun barrels , and 8pc brass 5"/25 gun barrels. This upgrade set will be released at the same time as the USS Arizona kit itself!