Internet Modeler : Columns : Industry News
RSS News Feed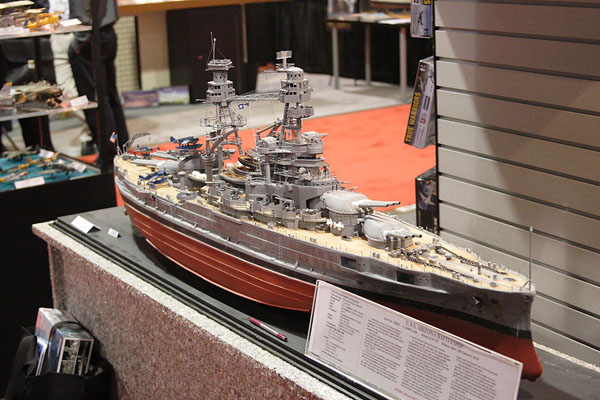 iHobby Expo 2009 Day One
This year's iHobby Expo kicked off today, with some exciting subjects across the spectrum of modeling. Whether it's aircraft, automobiles, armor, or ships, there's something new for us all.
Kicking things off, let's start with Lindberg. After a long hiatus, Lindberg has really exploded in the new kit market the last few years, and this year is no different. Dominating their stand was a prototype build of their new big ship kit, a 1/144 USS Arizona. Yes, that's right, a 1/144 battleship. Measuring in at over 50 inches in length, this will be a very impressive model. Other ship models include the 1/600 LCI, 1/164 USS Carronade Bobtail Cruiser, 1/124 Civil War Blockade Runner, 1/240 USS Olympia, 1/96 "Clermont" Steamship, 1/46 Southern Bell paddlewheel, and 1/700 Santa Catarina.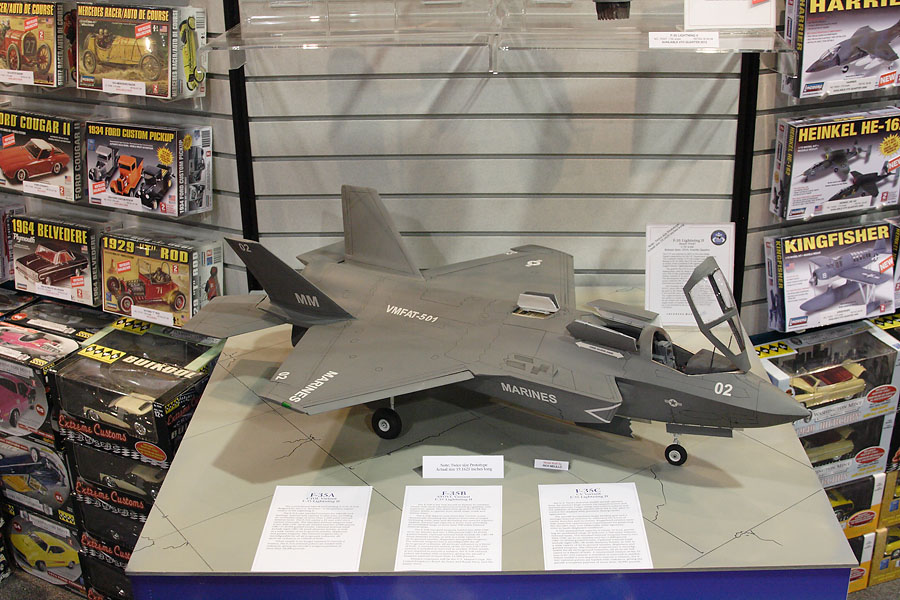 Continuing their penchant for big and impressive, Lindberg has jumped into 1/32 aircraft, this time with something a little more modern. Okay, a lot more modern: the Lockheed F-35 Lightning II. This kit will be available as the F-35A, F-35B, and F-35C, with all the various differences correctly documented. A complete engine, detailed cockpit, and weapons bay will be provided. Other aircraft releases include the True Warriors combo kits, starting with a Bf 109/B-17 combo (1/72 and 1/64, respectively) and a 1/48 F-86/MiG-15 combo.
For automotive types, Lindberg has their 1/8 Competition Coupe Dragster measuring in at over two feet long. For those looking for something smaller, there is a 1964 Plymouth Lawman and a D-Jaguar race car in 1/25 and a Vega Voomer in 1/20. The Dodge L700 continues to be a solid performer, with their latest release including the trailer/racer combo of "Little Red Wagon".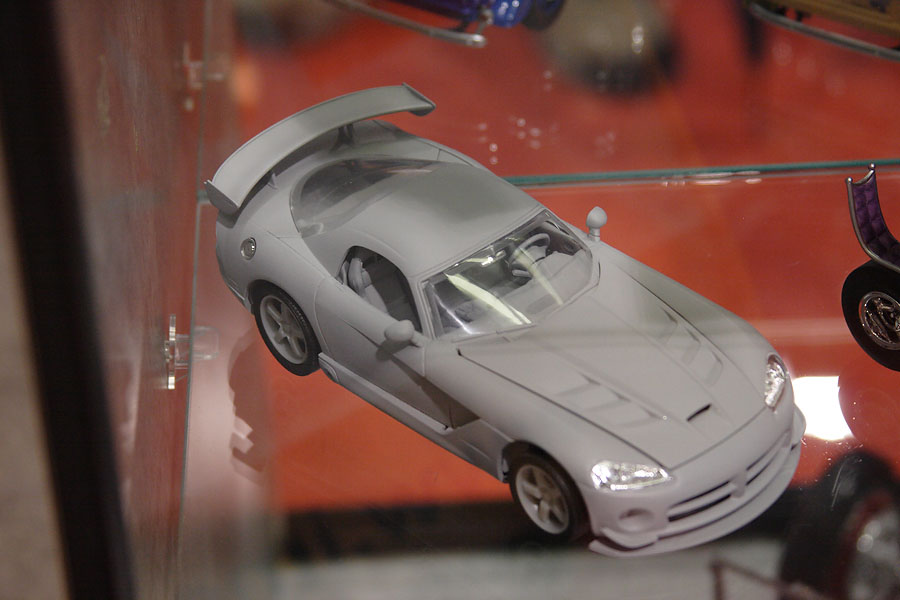 Moving on to Revell & Monogram, their automotive line continues to get a healthy dose of re-releases and new releases. Dodge fans get two Charger NHRA Funny Cars: the Chi Town Hustler Charger and the Hawaiian Charger. Also in the NHRA line is the Mongoose Duster Funny Car. For street cars, there is a pair of Mustangs coming out, a '69 Mustang Cobra Jet and a '66 Shelby Mustang GT350. Remaining in that era, the '67 Dodge Charger 426 Hemi will be available in 2010, as will the '68 Dodge Hemi Dart. Going back a few years, the '39 Chevy Coup, '55 Chevy Bel Air Hardtop, '56 Chevy Bel Air, '37 Ford Sedan, '57 Chevy Nomad, '55 Ford Pickup Street Rod, '48 Ford Woody, and '32 Ford Street Rod all make an appearance. New-tool subjects include a 1962 Chevy Impala Hardtop, Dodge Viper SRT10 ACR, and Corvette ZR1. These all look good, even in their gray test-shot status. The SSP program brings back the Kurtis Kraft Indianapolis Racer and the 1957 Cadillac Eldorado Brougham.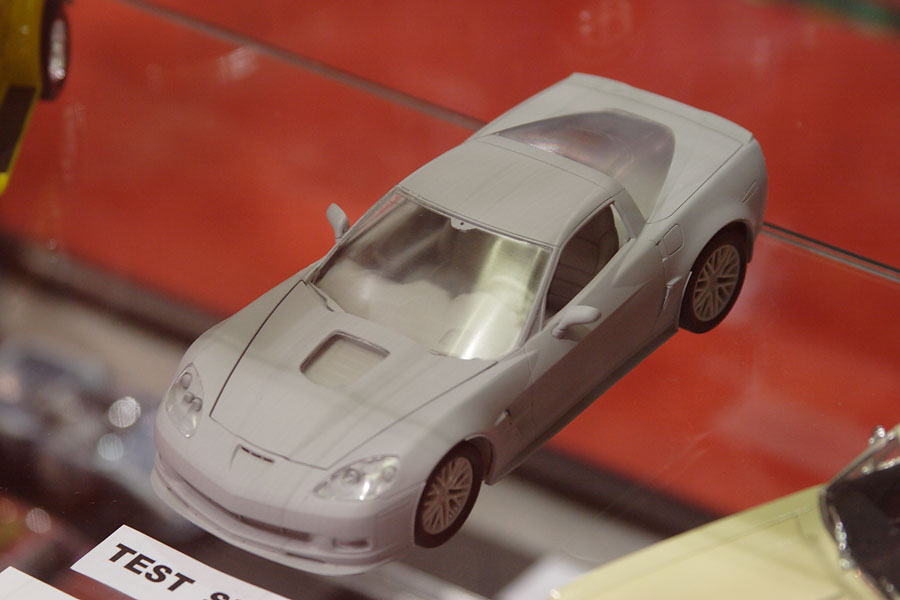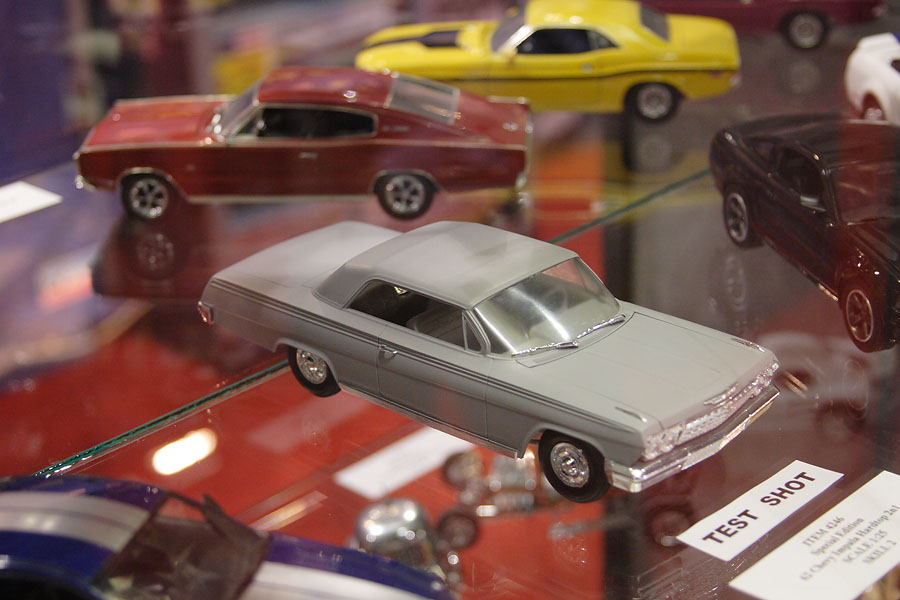 For aircraft, there's nothing new, but there's some welcome re-releases. The 1/72 CH-54 Skycrane is back out, as is the F-82 Twin Mustang. In 1/48, the Heinkel He 111 is back in the H-22 variant with the V-1 Buzz Bomb, with the B-26 Marauder marking the other prop reissue. For jets, we see the return of two classics, the F-4C Phantom II and the MiG-25 Foxbat. Sort of aviation, sort of armor, the 1/40 Corporal Missile with Transporter is also returning this year.
For ships, again, nothing new, but some useful re-releases. The first is the USS Buckley Destroyer Escort in 1/249. Remaining in an off-scale, the USS Bonne Homme Richard in 1/132 is also re-released. Returning to more modern hulls, the 1/500 USS Chicago Guided Missile Cruiser is also coming out this year. Rounding out the new releases for Revell Monogram are three figures, all in 1/8: The Creature from the Black Lagoon, The Red Knight of Vienna, and the Black Knight of Nurnberg.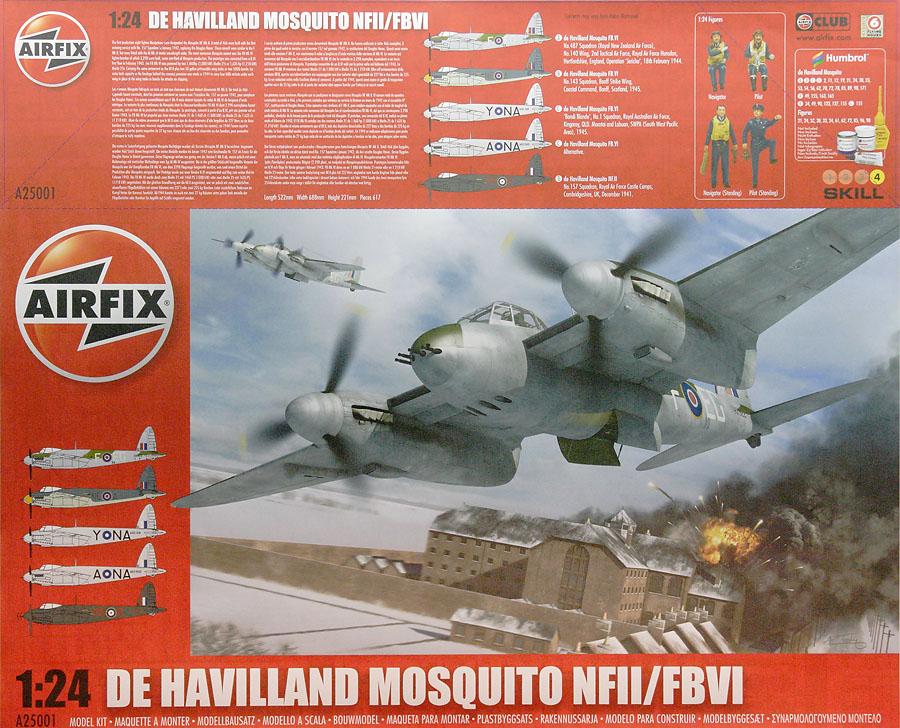 Airfix was here again this year, with boxes for their latest. The most impressive, of course, was the box artwork for the upcoming 1/24 Mosquito. That really gave a good idea as to the size of the kit, as the box showed both the size of the boxtop as well as the depth of the box. This is going to be one detailed model, that's for sure! Also included were the new-tool 1/72 kits, including the Spitfire XIX, Bf 109G, Spitfire IX, and MiG-15. Also planned as a new-tool is a Hurricane IIc, but that one was not on display. The new 1/72 Canberras were on the wall as well, complementing the larger 1/48 examples over on the other side. Speaking of 1/48, the box for the Spitfire XIV hinted at some interesting marking choices.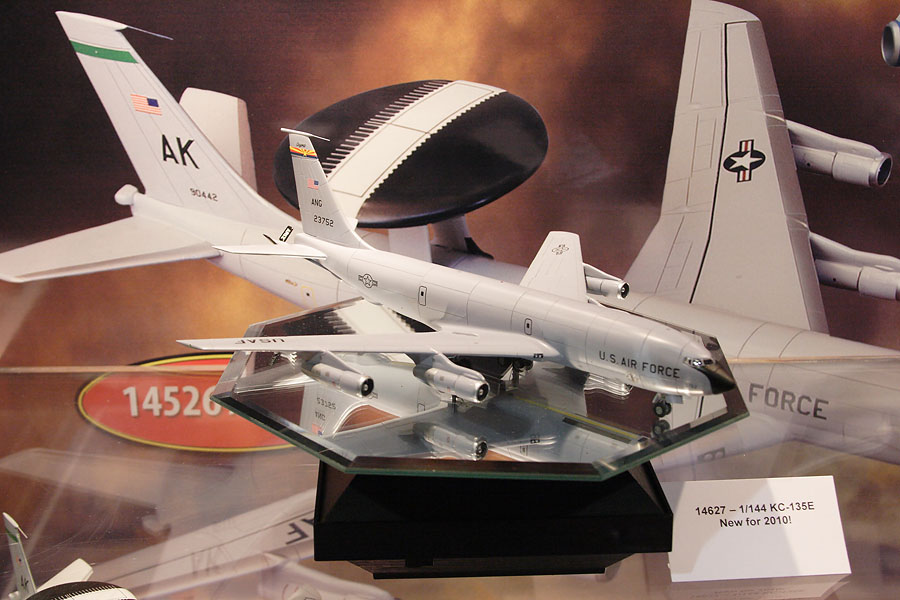 Minicraft Models had a good selection of re-releases, including the 1/72 Ventura (a nice kit that will be a very welcome re-release). One new release that will have many quite excited is the 1/144 KC-135E. Yep, it looks like we're finally going to get a family of KC-135s. The first release will be the 135E, but there are plans to get CFMs on there and release a KC-135R. Following that, the KC-135A will likely come along, but that will require new tooling for the engines, so it might take a bit longer than the 135R.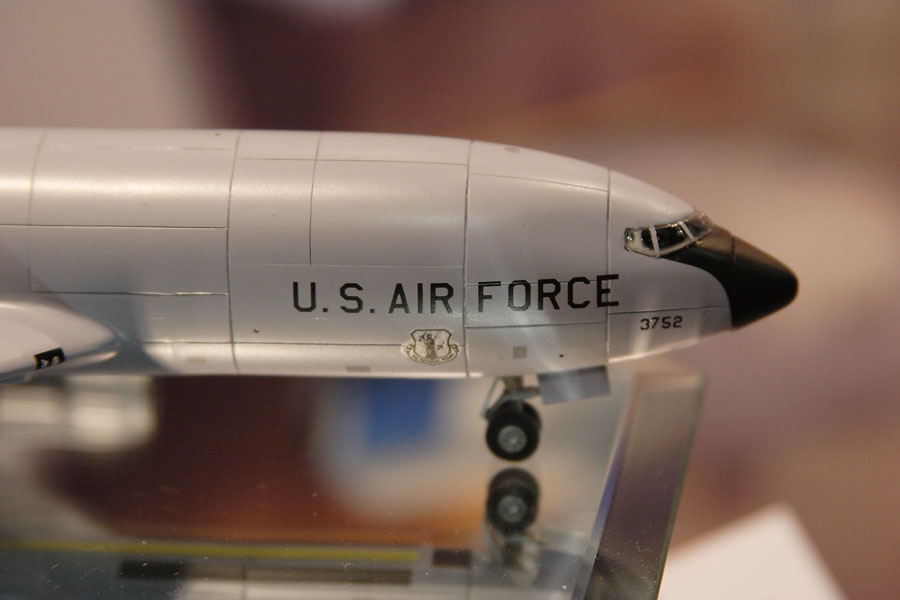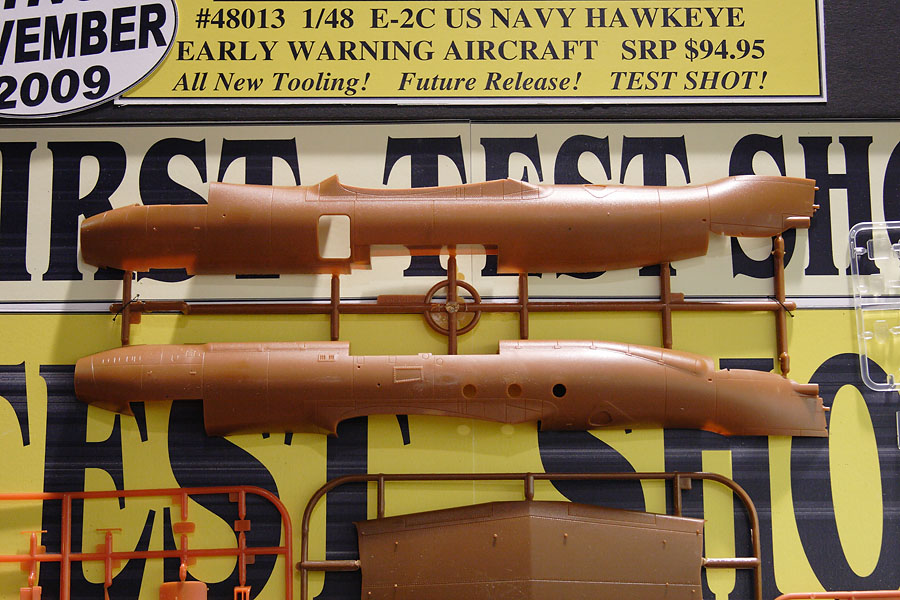 Stevens International had their usual big display set up, and probably the most impressive item there was the test shots of the 1/48 E-2C Hawkeye. I couldn't resist shooting all of those sprues individually, both for their colorful autumn hues and to show the detail provided. I can't think of too many 1/48 modelers who aren't excited about this release. Also in the test shot category were the 1/72 F-100 kits, all three, showing this series to be worth the hype. Built up test shots included a 1/32 F-18E Super Hornet and F-14 Tomcat, as well as a slew of armor vehicles.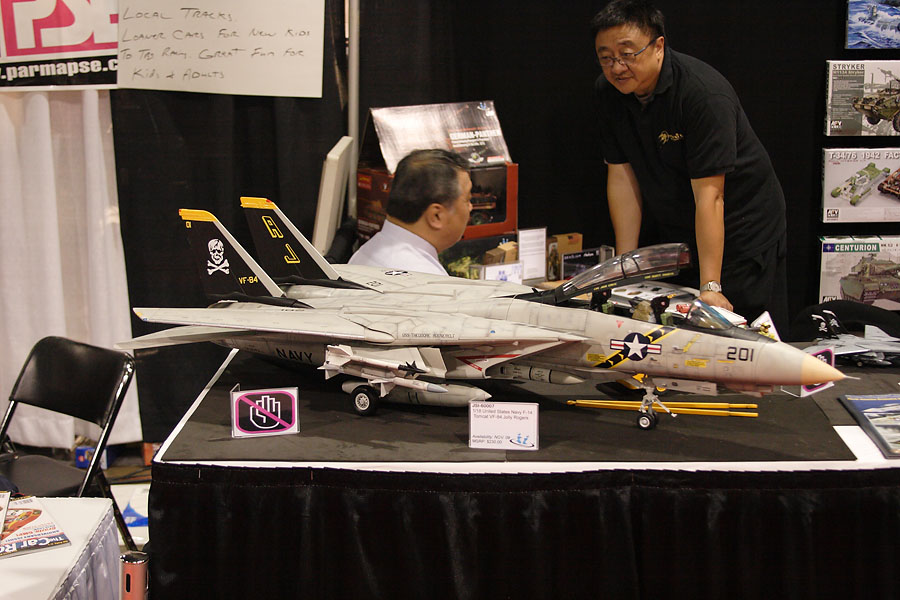 For something a little different, Merit International had their VERY impressive 1/18 F-14 Tomcat on display. Yep, that's right, 1/18. This thing is big enough to ride in (well, almost), and not only is there the plane, but there is also deck equipment. If you have the shelf space, this one would be very tempting. Merit also had some of the first shots of the AFV Club 1/350 submarines, and the I-19 looks to be quite impressive. Hopefully we will see more of that later.
Tomorrow I'll review the news from the other companies, including Testors, MRC, Academy, Italeri, Aoshima, Eduard, Accurate Miniatures, and anyone else I missed. Initial impressions show that our hobby is still strong, despite the economic woes, and there are plenty of great subjects for us to keep busy with for the next year.