Internet Modeler : Columns : Now and Then
RSS News Feed
Modeling Now and Then: So Many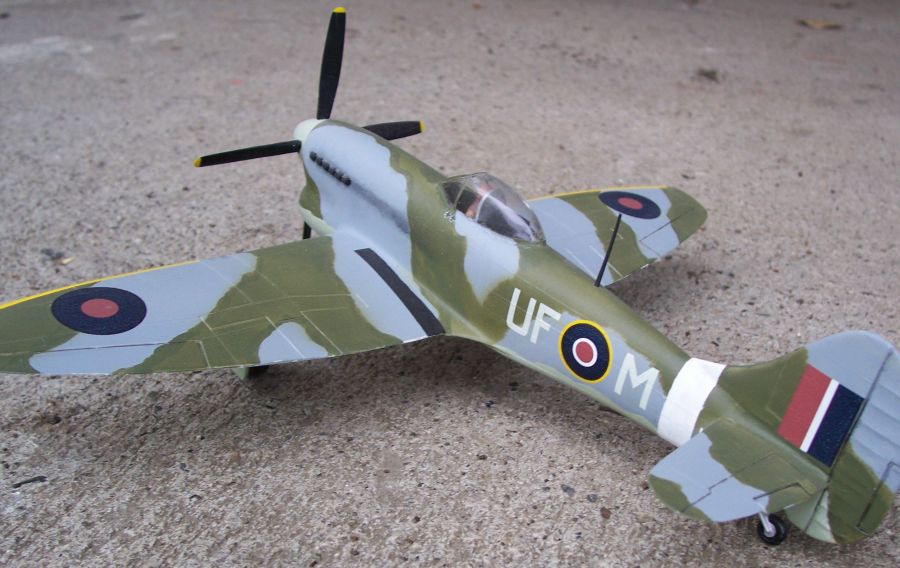 Twenty-six and twenty-seven. Three hundred ninety. One hundred and two. One per. Thirty-two and a half.
We'll come back to those figures later. I want to pick up what I said in the last column, namely that the biggest difference between modeling Then was I modeled alone, and Now, I model with others.
It would be sort of romantic and poignant to think I built my last model during the first year at the university, and after that, not until I found a small hobby shop in Skyway in late 2000. It would not be accurate, however.
It's true that I went through an utterly dark Dark Ages, between my settling down seriously at the U, through a complex following sequence of events including first after-school job, first home, and first marriage. I've no intention of going into details, especially since I suspect it's all too stereotypical, but I will say that I resumed modeling as a distraction after the experience of divorce. But the modeling form it took was not a resumption of the plastic modeling of my teen years. It was something new: radio-control model building and flying.
At my best, I was always too much of a hack builder –and mediocre pilot—to have ever wanted to pour a lot of energy into making elaborate flying scale models. I admired such models, and the guys who could build and fly them, but I knew that the large number of hours even one would require would be consumed in a moment by a 'dumb thumbs' occurrence on my radio transmitter sticks. So scale wasn't part of modeling during all those years, until about September of 2000. That's when I 'discovered' Emil Minerich's Skyway Model Shop, and learned there of the existence of the NorthWest Scale Modelers, and the Seattle Chapter of the IPMS. Coming to realize I'd missed assembling small, intricately-painted scale models, particularly World War II fighters, I decided to try again. So after putting together a modest 'find' –the AMT kit of the Hawker Tempest V—I took it to a meeting of the NWSM at Seattle's Museum of Flight.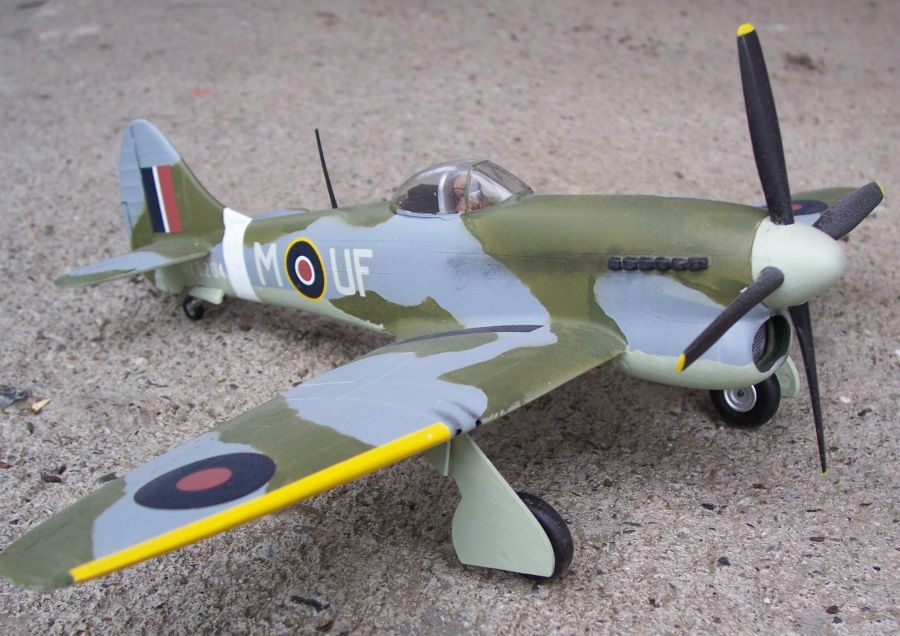 Emil had assured me all comers were welcomed there, that a large part of their meeting time was spent with Show-and-Tell of models members brought, and that it would be fun. Still, I was a bit nervous, having paged through enough modeling magazines to know what high-quality work was being done by plastic modelers, here and around the world. With no experience whatsoever, I half expected to be ignored or even laughed at. But the club members showed every sign of being happy to greet me. Although they must have known how crude this particular kit was, as was my first building attempt after all these years, they did nothing but encourage.
So I began attending regularly, just to be around these people once per month… later, twice per month when I decided to also try attending the larger Seattle IPMS Chapter.
Before I quite knew what was happening, I fell under some of their spells: a glimmer of appreciation for cars, from Jon Fincher…of spacecraft, from Tim Nelson. Aspirations to improve my painting, based on Ted Holochuk's advice and experience. (Ted departed our mortal existence, but not before I had the privilege of putting ever-better painted models before his appreciative and critical eyes.) Guidance in truly world-class documentation, especially from Jim Schubert, whose own generously-shared library is second in my experience only to the whole building occupied by the Museum of Flight's library. I learned from Stephen Tontoni that modelers should 'stretch' –that is, try and do something new and different and better—with each new model they tackle… yet keep a sense of perspective about the quality of one's own work, and everybody else's that you see: "No model is perfect. Some models have fewer flaws than others." Terry Moore steadily chips away at the instinctive fear most of us have of resin and vacuformed kits. Bill Osborne is constant living proof that even the most wretched of obscure Eastern European and Russian kits can make for impressive displays. Will Perry shows us that small air forces of the world have a near-infinite supply of novel color schemes and markings that cry out to be modeled, instead of the Same Old Things. And he also guided me, quite early on, to build models for the Museum, itself…World War I fighters, yet… he thought I could do it, and much to my surprise, I could!
Which is only an extension of what Emil told me at his shop, right from the beginning. Don't be intimidated by what other modelers may or may not do, now or in the future: Model! Put models together and put them out on the table for all to see!
These people, and a lot more I haven't named here, are 'with me' all the time. When I say I still model alone, it means if you could peek into my home, I'd be the only visible body at my work bench, but invisible influences would be all around and at work. Would that I could spend more time following their influence. I use what I can between working for a living, doing Happy Homeowner chores, and still maintaining good relations with other people, particularly my wife Sandra (who's been married to me many times as long as that first one way back Then) and, of course, supporting my cat Jeremy in the manner to which he has become accustomed!
A few readers have written to say they identify with my descriptions of modeling alone, and that's fine for them, and me…for all of us. But seeing other modeler friends twice a month has been a great joy and inspiration, and as I commented in my column last month, they've changed my point of view. The quality of my modeling has gotten steadily better… the depth and breadth of subject matters have greatly increased. So please: if you've never yet gone to club meeting or a regional contest, give it a try.
My nearby big event is just now over. I participated in the 2009 Seattle IPMS's yearly Contest and Show. Back Then, alone as I was at first (even after making the acquaintance of Ken Murphy), this was something I could never have imagined: a couple of hundred modelers gathered in one place, bringing with them many hundreds of high-quality models. Hundreds more spectators, coming to see our work! Plus a huge vendors' area and a raffle table bursting with yet more kits to acquire and build…
And to further strain my imagination back Then: I officiate! I judged. In fact, I was 'roped' into judging at only the second IPMS Show I attended. It's a bit of a strain, of course, but scrutinizing and 'grading' other modelers' work inevitably leads to bettering your own efforts. Anyway, this April 18th, Ken and I and a newfound colleague, Chris Binnett of the Portland IPMS Chapter, took on the 1/35th closed-top armor (tanks) of the Axis and Allies: 26 of the one and 27 of the other. All great builds, difficult to make fine distinctions among them…but we did our best to select the best from each group.
The rest of those numbers from the beginning of this ramble: they're a 'happening' related to Jim Schubert. Besides being an excellent modeler, historical librarian, and active participant in our two clubs…he's also our resident statistician. Awhile back, following some after-meeting model talk at Randy's Restaurant, he urged us all to count up our kits stashes, and ran up our total. Now he's in the process of conducting a new survey: how many kits have we actually built?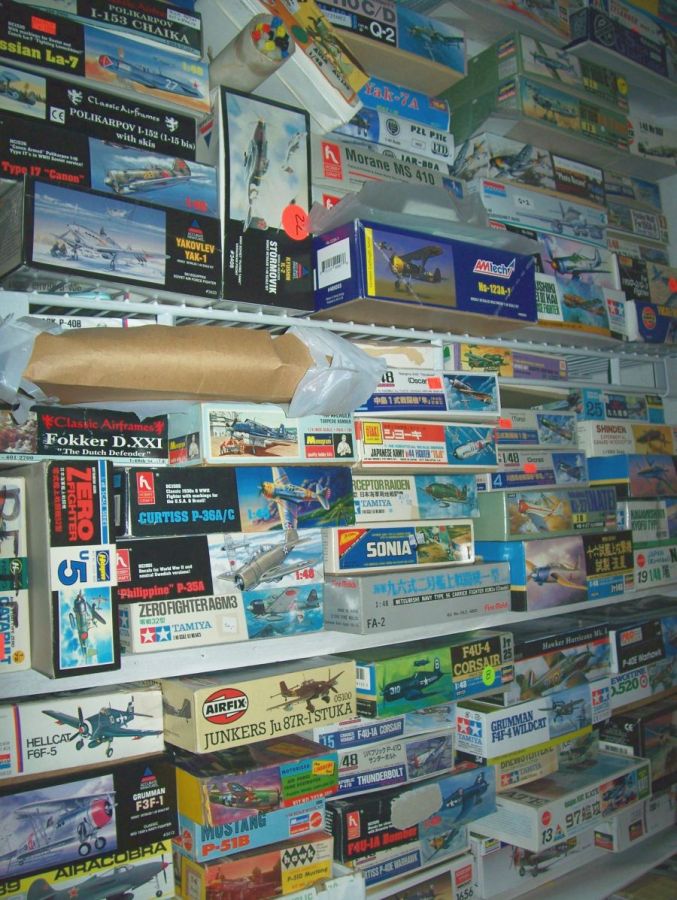 Results aren't yet all in, so I don't know about the other members, but when I ran my own figures, I was quite surprised and even impressed. My stash of unbuilt kits stands at 390. Completed builds (in the 'Now' era…I have no idea how to estimate how many I did in the far distant Then) total 102. My discovery of Skyway was eight and a half years ago: 102 months. I didn't set out searching for such symmetry, but there it is. I've averaged one build per month.
That kit stash reached 390 because of a couple of finds just now from the 2009 Contest, but let's suppose I never buy another. (Feasible, right? Considering the depressed state of the economy as I write this…) If I maintain my build rate, in a mere thirty-two and a half years, or along about September of 2042, I will run out of the means to continue this hobby. I'm confident that, should that happen, the alarm will go out to all friends-and-relations. Friends-and-relations that back Then, I never imagined I'd have, but Now do: the NorthWest Scale Modelers, the Seattle Chapter of the International Plastic Modelers' Society, and you readers of Internet Modeler. You'll come to my rescue!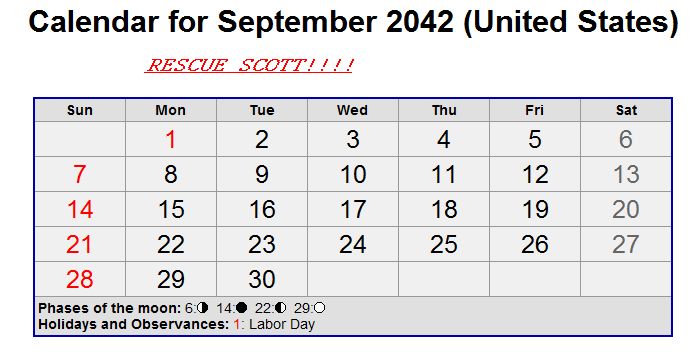 In the meantime:
Build what you want, the way you want to, and above all have fun!