Internet Modeler : Columns : Now and Then
RSS News Feed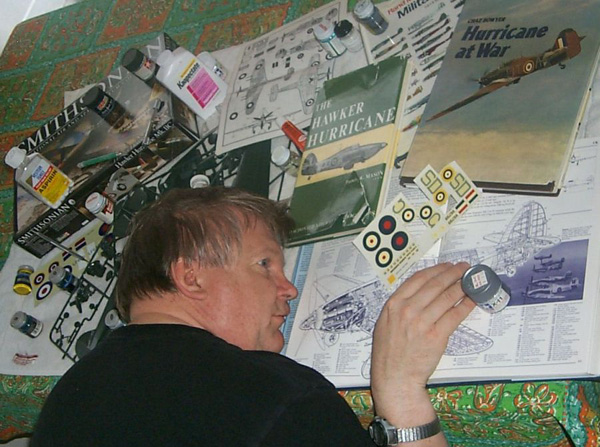 Modeling Now and Then
Modeling Now and Then
Money? Who's got money?
Then as Now, I didn't just spend my money frivolously and at random. My financial situation was always subjected to intense weekly scrutiny.
Strange to relate Now, my analytical sessions Then never considered mortgage payments, car insurance, grocery bills, utility charges, medical premiums, or any of the other expenses I was no doubt racking up. Oh, right: my father went to work every day to earn a living, and my mother managed the budget for their household. After all that, as the oldest of their four children, I got a 50¢ allowance.
Believe me, there are many times I wish I could return to such a blissful economic state! Especially these last couple years, when the economic downturn trashed my information technology job, and left me to manage on approximately half my former income...
But back to the finances of modeling. I began building plastic model airplanes 'seriously' at age 11. Over prior periods, my allowances had been spent on marbles, roll caps, yo-yo strings (yes: you actually had to purchase official Duncan yo-yo string sets in envelopes. Attempts to rig a yo-yo with string your mother or father gave you for nothing failed. The string gauge was too heavy, or the thinner gauge too weak, the weave too coarse to have the necessary slickness for a yo-yo to 'sleep' properly…) Then there were superhero comic books. And as I mentioned before, I've always been a sucker for 'Milkshake' candy bars, Turkish Taffy, and Ghirardelli 'Flicks'.
So plotting acquisition of my next Hawk, Comet, or Airfix kit took serious financial planning. Even a 39¢ kit, compounded with Washington state sales tax, and taking into account my small donation to the church collection, would wipe out a week's allowance!
Fortunately, I didn't have to purchase each and every kit I ever built back Then. There was always Christmas, and I have the good fortune to have my birthday fall almost half a year away. This was way better than my sister JoEllen or my younger brother Chris had it. Their birthdates were in December and January, which pretty much meant that they'd have an 'embarrassment of riches' around Christmastime, then nothing at all for nearly a year.
A definite threshold was crossed shortly after I turned 15. My school chum Tim got me a paper route. Partly as compensation for the trauma of moving from my childhood home in Lakewood to our new house in Kent, right after the beginning of seventh grade, my parents gave me a most elegant gift. It was a Sears 3-speed English-touring-type bicycle, well crafted by Puch of Austria. (I still have it!)
Equipped with a basket, this let me fill what I now recall was a fairly substantial paper route. Back in Lakewood, Ken Murphy took on an even bigger one, in a less densely populated area. His approach was powered wheels: a secondhand Honda CT-90 trail bike. I believe its fuel capacity was about three-quarters of a gallon, which meant he could fill it for a quarter. It got some unimaginable amount of gas mileage, I think around a hundred miles. He cruised all around his paper route for a week, on a quarter, with that machine. (Too bad he doesn't still have it…!)
The point is that—for the first time—we could both afford kits at will. I can't remember Now how much our paper routes were worth back Then, but they were so much greater than our prior allowances that we felt wealthy.
Later I got a 'real' job, working at Safeway as a box boy, and I've had better jobs ever since, but I'm not sure my pocket change situation has improved any. With each increase in income came ever-greater expenses. So that Now, my pay goes directly into a bank account without my touching it, and most of it drains right out, again without my touching it, via automatic deductions for mortgage, car insurance, medical premiums, etc. It is literally the case that I go around for days and even weeks without a single dollar bill in my wallet…quite unlike back Then with my paper route.
Of course, by any rational measure, I'm far wealthier now. I own my own house, which my lovely and charming—and industrious—wife has made into a fine home, with an even finer gardened landscape. The house contains all the furnishings, books, and other amenities I could possibly want. And my kit stash is orders of magnitude beyond what I could have imagined back Then, numbering as it does nearly 400 boxes Now.
Still, an appetite for models I don't have to pay for seems not to have been affected at all. Back Then, I eagerly awaited birthdays and Christmases. Nowadays, I get one of those enticing little e-mail messages from Matt Bittner, and all is lost. I'm compelled to answer I'd be delighted to accept a 'free' kit. That's what I did not too long ago, which is why I Now have a 'free' Eduard 'Weekend Edition' F6F Hellcat.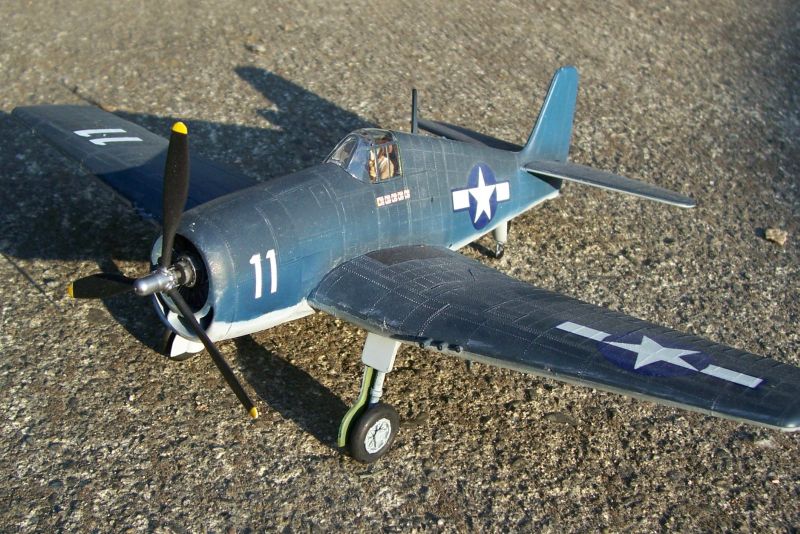 I conclude that as far as disposable income and model kit purchasing goes, I'm in exactly the same position that I ever was, except now it's completely different. Some of you readers are, too, and the others will find it just the opposite. (That make sense to you? Too bad! I'm indebted to my friend, 'Admiral' Mike Kubat, who explained to Ken Murphy and me way back when we were all attending the University of Washington: "Under Capitalism, Man exploits Man…whereas under Communism, things are just the reverse!")
One way or another, we'll get our hands on kits to build. Regardless of how you do it, hold tight to our philosophy:
Build what you want, the way you want to, and above all have fun!