Internet Modeler : First Look : Armor
RSS News Feed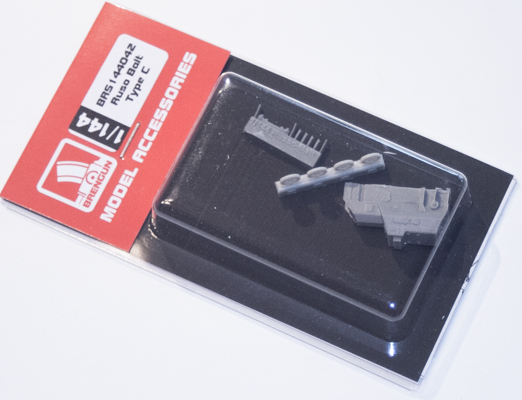 Brengun 1/144 Russo-Balt Type-C
The Brengun 1/144 Russo-Balt Type-C consists of ten pieces of gray plastic. That's it, nothing else.
Once the pieces are removed from their pour blocks (and the main body of the car – a single piece – could take some time as the entire body is attached to its pour block on the underside) then construction is quick. Glue the front suspension to the main body then paint. Also paint the wheels/tires separately at the same time then once painting is finished glue the wheels/tires to the main body and as one of the last steps, glue the machine guns to the body as well.
Now you have a 1/144 Russo-Balt Type-C that took very little time to complete. Display it separately or add it to some type of base/diorama and you'll have an interesting conversation piece.
Conclusion
If 1/144 WWI armor is your "thing" or you're looking for something to break you out of AMS, then this could be your kit. Once the parts are removed from their pour blocks construction will be extremely quick, resulting in a finished model in no time.
I definitely thank Brengun for sending this in for review.