Internet Modeler : First Look : Armor
RSS News Feed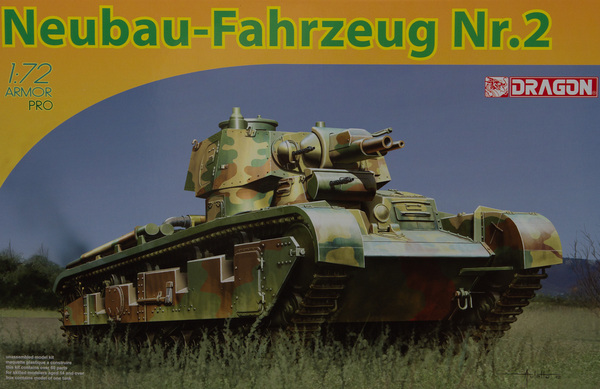 Dragon 1/72 Neubau-Fahrzeug Nr. 2
Overview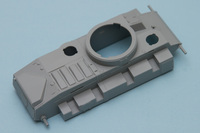 Dragon recently released a kit of the Neubau-Fahrzeug Nr. 1 that was reviewed here a while back. Rather than retype the excellent introduction by Will Perry in that review, I'll direct you to that review and just mention that this latest release covers the second vehicle, with a Rheinmetall hull and Krupp turret made from mild steel and completed in 1935. With this release, Dragon now has the entire family of Neubau-Fahrzeug vehicles in their product line.
The Kit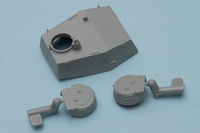 Like the earlier kit, this one is molded in the typical Dragon gray plastic and features excellent surface detail throughout. The main hull and probably the two turrets take advantage of Dragon's slide mold technology to maximize detail and minimize parts count. The tracks come in Dragon's flexible DS style, and there is a small decal sheet with six white crosses (oddly, none of these are marked for use on the color schematics).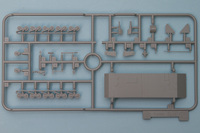 Starting with the hull, this is quite nicely done. The main hull piece is molded as a single piece, with a separate bottom piece. The wheel bogies are all molded in single strips to insert into the hull, which should be more than sufficient given how hidden these are on the finished model. The drive wheels and idler wheels are separate, with separate hull inserts provided to trap those in place. With the addition of the fenders and other minor details, attention can turn to the turret.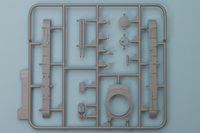 The turret is similarly well detailed, with the main upper turret as a single piece with a separate bottom piece. The mantlet comes with two main pieces, while the guns are separate. The commander's cupola is separate, with a separate hatch piece. For the smaller rear-facing turret, this one has a similar parts breakdown, although its hatches are molded in place. Its small machine gun is provided with a separate barrel and looks quite good for the scale.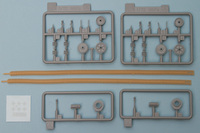 For painting instructions, the kit comes with two options for the Neubau-Fahrzeug Nr. 2. The first is from Germany in 1935, and this example is finished in a three-color camouflage consisting of green, brown, and yellow. The second example is from Norway in 1940 and is finished in overall dark gray with large blotches of dark brown spread over the hull and turrets. Both are interesting schemes, with minimal markings, so finishing this kit will be fairly simple.
Conclusion
This is an interesting addition to a 1/72 armor collection, and its simple construction coupled with colorful camouflage schemes will make it a fun weekend project. My thanks to Dragon USA for the review sample.