Internet Modeler : First Look : Automotive
RSS News Feed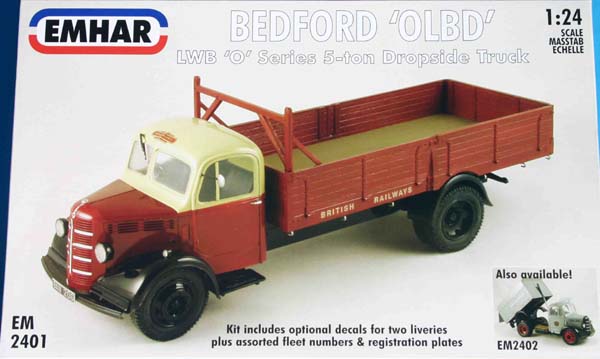 Emhar 1/24 Bedford "O" Series Truck Kits
Overview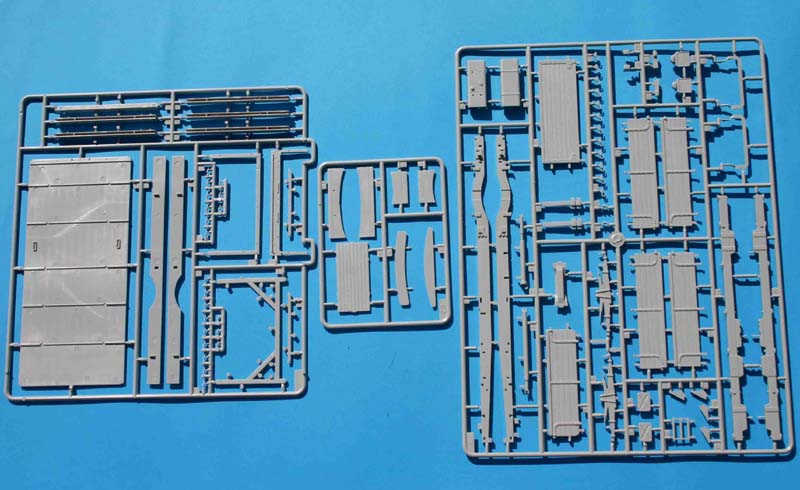 The Bedford "Bullnose" medium duty trucks were introduced in 1939 with limited sales prior to civilian production cessation for WW II. The "O" series designator was for Bedford's new series of heavy goods vehicles designed specifically for higher weight ranges. The basic breakdown of the specific models in this series was: OB bus, OX and OY Military, OS and OL 3-4 ton, and, OS/40 and OL/40 5 ton. The two kits released are the Short Wheelbase Tipper (OSBT) & Long Wheelbase Dropside (OLDB) versions. The Bedford model numbers for each break down were as follows: for the Tipper OSBT: O- series, S- short wheelbase, B- unknown, T- Tipper.
The Kit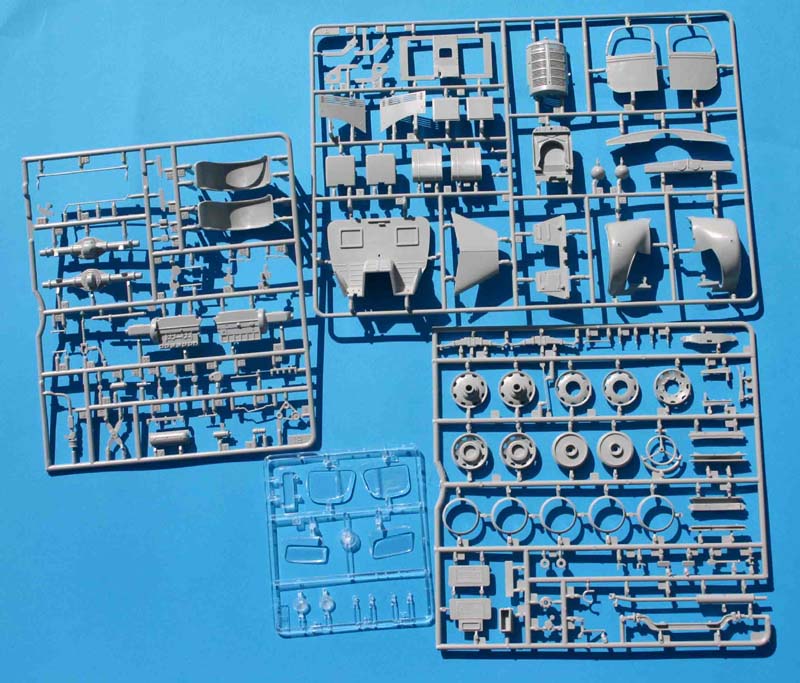 Upon opening the very stout box, my first thought was, Wow, these kits can give Revell Germany a run for the money in the classic truck field. Molding is very crisp with a significant amount of molded detail. Now I can't prove it, but it sure looks like Trumpeter cut the molds and produced these kits for Emhar. Here is my circumstantial evidence for this belief: Emhar is the "house brand" for kits distributed by Pocketbond, and Pocketbond is the exclusive UK importer of Trumpeter kits.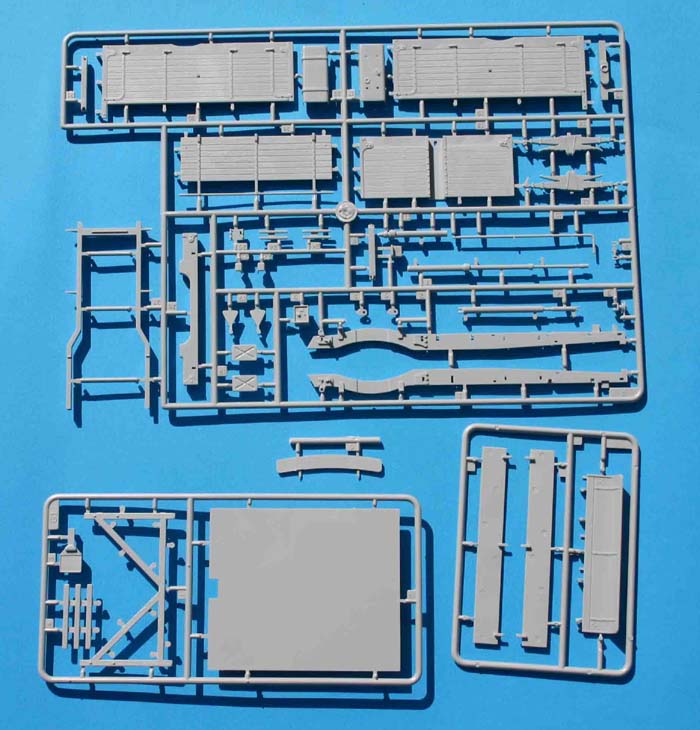 The box construction is typical of Trumpeter. The style of the parts break down on the sprues and the quality and color of the plastic are the same as several Trumpeter kits I have on my workbench. If I were contracting a kit, I would certainly hire the smartest guy I worked with. A quick dry run of major components revealed no fit problems whatsoever.
Accuracy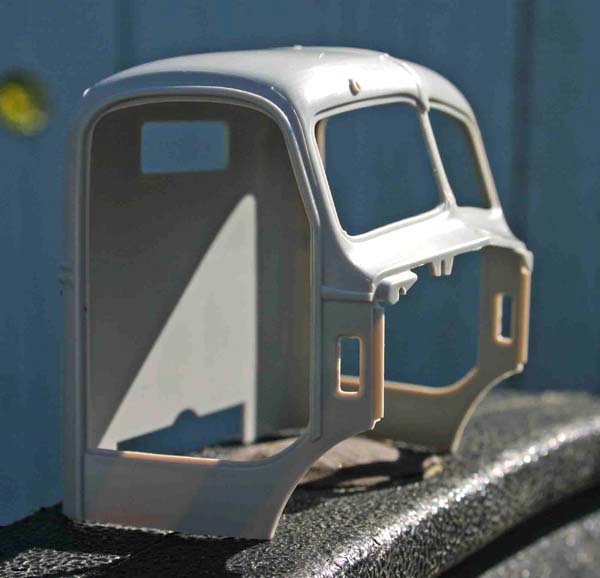 These kits appear to be quite accurate from what I have been able to glean from several books I have on British trucks, and a couple of Antique Truck websites. I have some doubts about the indicated colors for both of these kits, which will require further research. Does anyone know for certain what color the engines were painted? I have references, which cite dark blue, dark gray, or semi-gloss black for the engine block.
Conclusion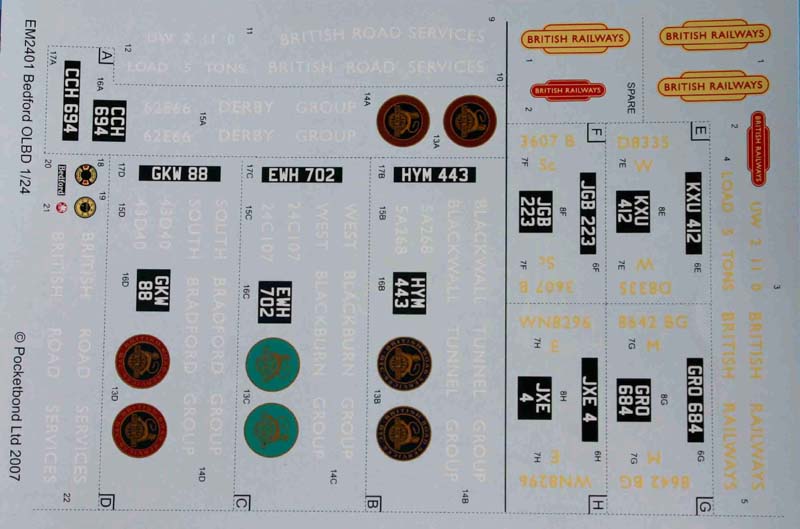 Buy it! Emhar has given us a magnificent classic medium/heavy truck kit that lends itself quite well to multiple building versions. If you can think of a use the Bedford "O" was probably put to it. Vauxhall's Bedford trucks were seen on almost every Continent doing everything from A-Z. These review kits were purchased by myself from Hannant'sin England. The cost was about $45 including shipping. They are scheduled to be available in the US shortly.