Internet Modeler : First Look : Automotive
RSS News Feed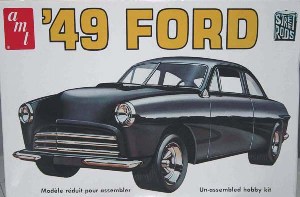 AMT 1/24 1949 Ford
The Car
The 1949 Fords were called "The Cars that saved Ford." With the introduction of the 1949 models, Ford completely left behind the prewar styling they had been struggling with. These cars were wider where it counted, disposed of the separate fenders associated with the late 1930's, and presented a much more modern look. The new styling and standard features brought customers back to Ford in droves. Just as an aside it would be 4 years until Ford applied the new "safety' styling features to the light truck line…
The Kit
This perennial favorite kit has been missing from the hobby shop shelves for several years now, and it's always good to see it again. In the current incarnation, it is part of the Street Rods series. This kit first saw the light of day somewhere back in the 1960's and it has been a regular reissue ever since, in various forms. My personal collection has eight different boxings, including an early 1970's combination including the 1950 Ford Convertible, 1949 Mercury Sedan, a car trailer, and a Ford C series Tractor. This boxing appears to have all the original goodies plus a Miniature display version of the box and a Street Rods sticker.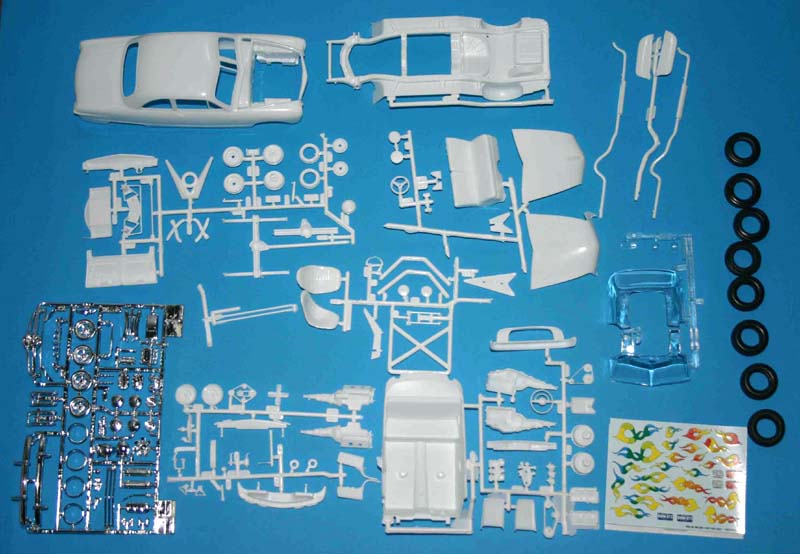 There appears to have been some significant mold cleanup since the last issue, as my example has very little flash. It is molded in white plastic. The chrome is very even and uniformly shiny. The quality of detail rivals some of the current kits that are 40 years younger. There are 2 different engines included a stock Flathead and a supercharged V-8 of indeterminate lineage.
As far as accuracy goes, this kit scales within inches of published data for the 1949 Fords and it looks right from all angles.
Conclusion
The AMT '49 Ford is back again, and it's better than the last time. My only complaint is the lack of color guidelines, but that's an easily solved problem. This is a very good model of a very important car in Ford's history. I just might build a '60's style custom out of it this time. And a police car, a junker, factory stock, etc. Oh, the possibilities they are endless.