Internet Modeler : First Look : Automotive
RSS News Feed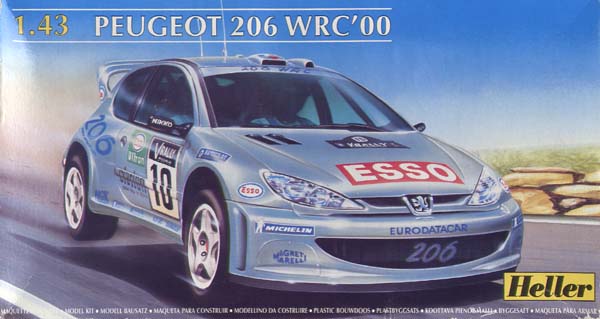 Heller 1/43rd Peugeot 206 WRC '00
The Car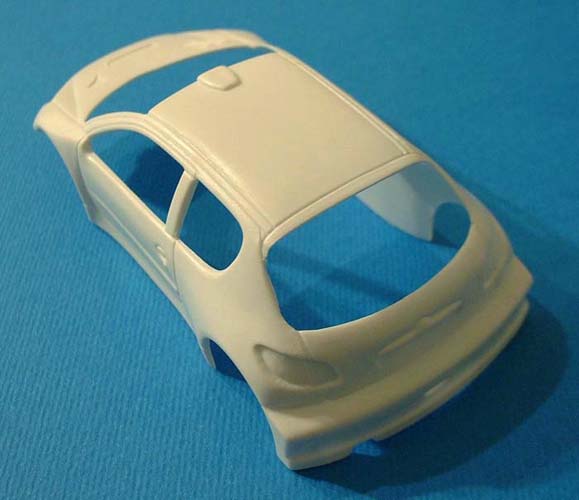 The Peugeot 206 is a supermini, or subcompact, which has been manufactured by the French automaker Peugeot since 1988. Twenty years later, the 206 has become Peugeot best selling car, which certainly proves the soundness of the original design. It was also the best selling car in Europe from 2001 to 2003. The car was built in both England and France until 2006, when production was shifted to England to Slovakia. The 206 is also manufactured in Argentina, Brazil, China, Iran, and Malaysia.

Peugeot began racing a World Rally Cup version of the 206 in 1999, and won both the manufacturers' and drivers' championship in 2000, in the capable hands of Gilles and Herve Panizzi, Francois Delecour, and Marcus Gronholm.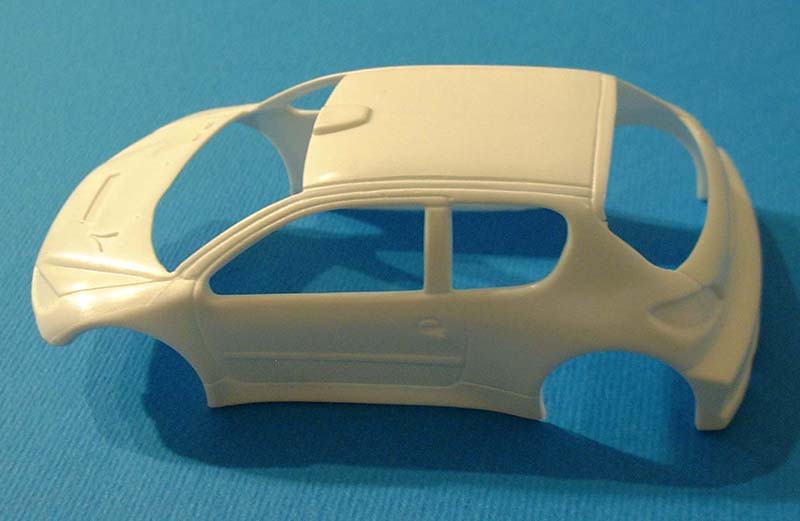 The Kit



The Peugeot 206 kit is well packaged in a sturdy cardboard box, with the clear parts bagged separately to prevent scratches. This is a simple curbside kit, comprising only twenty-three parts, five of which are clear. The clear parts include individual headlight and taillight lenses. The rest of the parts are molded in a rather soft, white styrene plastic. There are some sink marks on the rear bumper. The tires and wheels consist of two halves per wheel, with the tires and wheels molded together. Tread detail for the tires is lacking altogether. The disc brakes are molded to the inner half of each wheel pair.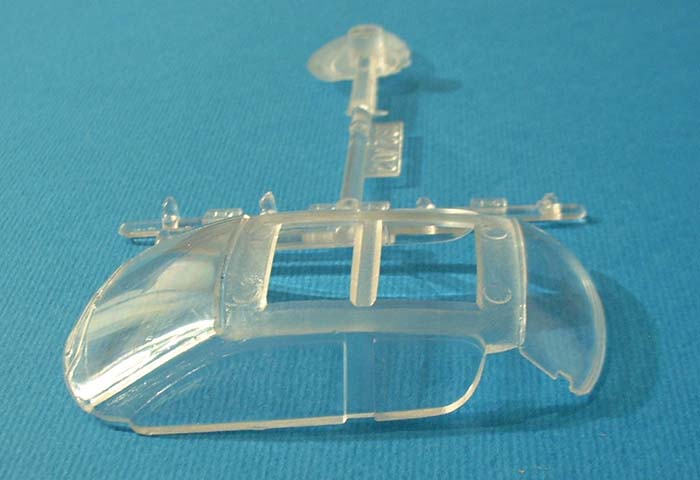 There is no roll cage, and the trunk mounted fuel cell and spare tire are missing. There are prominent vents on the bumper, which unfortunately are molded closed. The instructions are very well illustrated, with a clear and logical build sequence. Color callouts for Heller colors are included, with both the color number and name given.

The decal sheet is nicely printed, but unfortunately the smallest decals are not quite legible. The decals have reasonable clarity and seatbelts are included. The yellows, oranges, and reds (for the front license plate and rear tail lights, respectively) are slightly out of register. There is a single marking option on the sheet for the 206 that won the 44th Tour De Corse in 2000, driven by brothers Gilles and Herve Panizzi.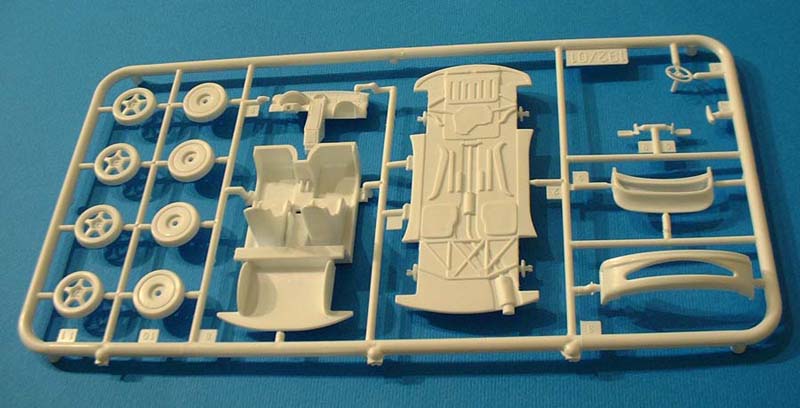 Accuracy





The Ultimate Car Page

lists the following dimensions for the 2000 WRC: an overall length of 4005 mm (157.7 in.), a width of 1770 mm (69.7 in.), wheelbase of 2468 mm (97.2 in.), and a weight of 1230 kilos (2711.7 lbs). I refrained from getting out the scale ruler, because the kit certainly looks like a 206, albeit in somewhat simplified form.



Conclusion



1/43rd scale is to car models what 1/72nd scale is to airplane models: you can find just about anything you are after! The sheer number of subjects available in this scale is astonishing. Many kits in this scale are expensive, hand-made multimedia kits of resin, white metal, photo-etch, etc. which can be difficult to obtain, let alone build. If you are interested in testing the waters of 1/43rd scale car models, Heller car kits are an excellent introduction. These kits are inexpensive (I found mine on eBay for $2.00 USD), offer a reasonable amount of detail, and they are easy to build. Highly recommended. Why not give one a try?



References





1) Web:



A) Wikipedia: http://en.wikipedia.org/wiki/Peugeot_206
B) Ultimate Car Page: http://www.ultimatecarpage.com/car/1274/Peugeot-206-WRC.html



2) Print:





Rally Yearbook 2000-2001

. Text by Phillipe Jourbin, photos by Pascal Hurt. Published by Chronosports (courtesy of Andrew Birkbeck)