Internet Modeler : First Look : Automotive
RSS News Feed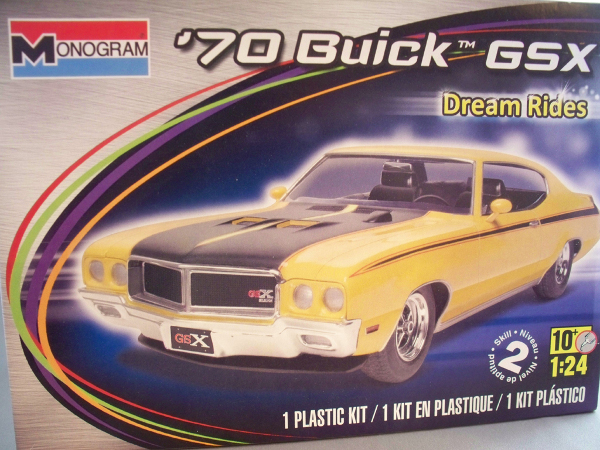 Monogram 1/24 1970 Buick GSX
The Car
The Buick GSX was introduced as an $1100 upgrade for the Gran Sport (GS) 455 starting in 1970 and was based on the Skylark platform. The GSX was available through the 1974 model year although numbers dropped off greatly after the 1970 model year.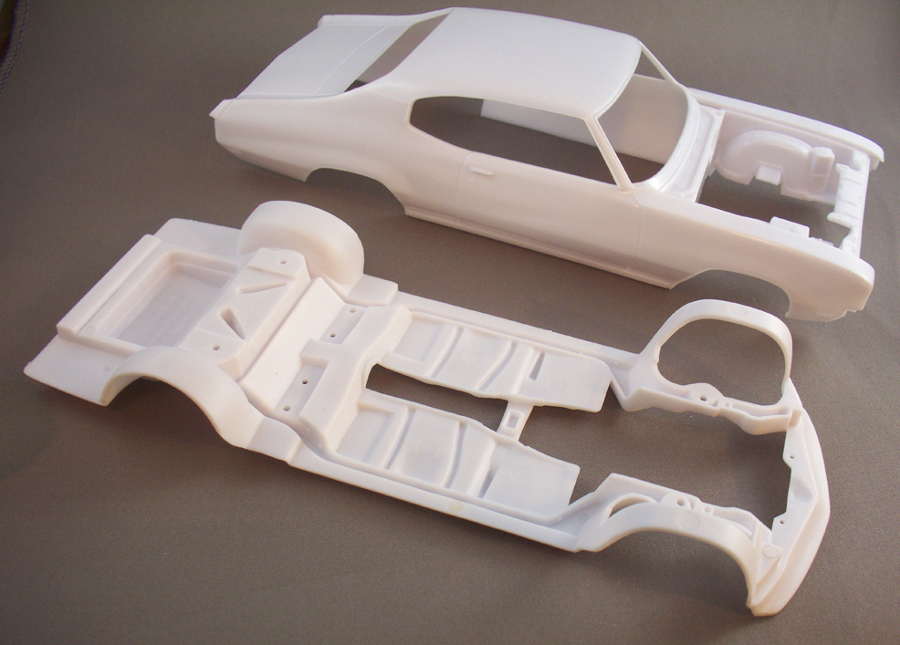 The Kit
The earliest issue of this model that I found was 1989, when it was issued separately as a Street Machine and Stock. Later on it was issued as a 2'n'1 kit with parts for both Street Machine and Stock in one box. That version was issued a couple of times but this Dream Rides issue in 2012 is of the Stock version only.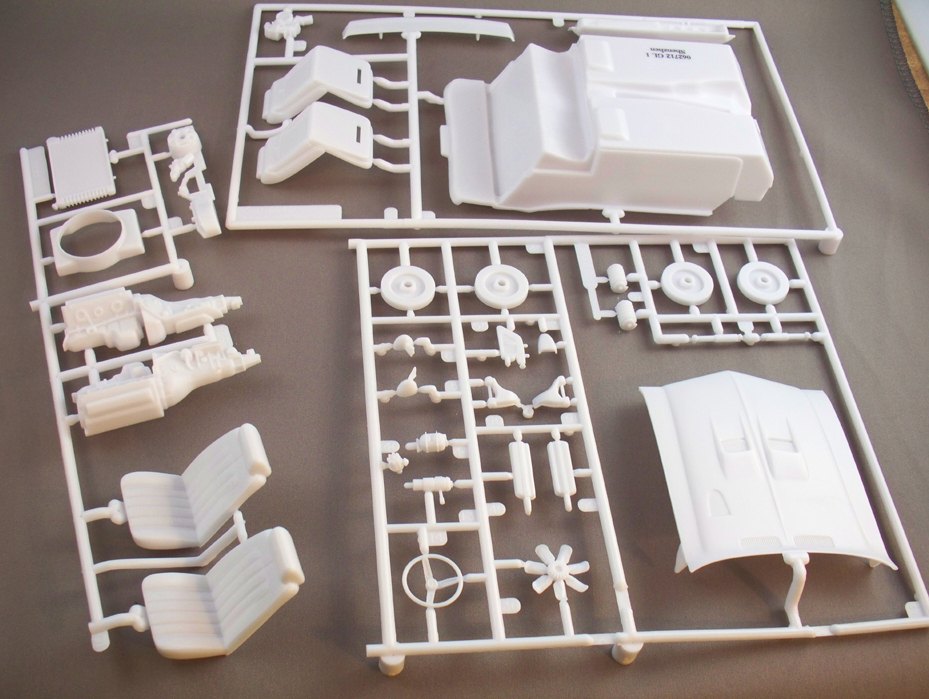 When we open the box we find all the white plastic parts in one bag, the chrome parts in a second bag, and the clear parts in a third. The tires, instruction sheet and decals are not bagged. There are 4 sprues of white parts and the body and chassis are also cast in white as well. There is one sprue of chrome, one of clear for the windows and headlights, and a red sprue for the tail lights.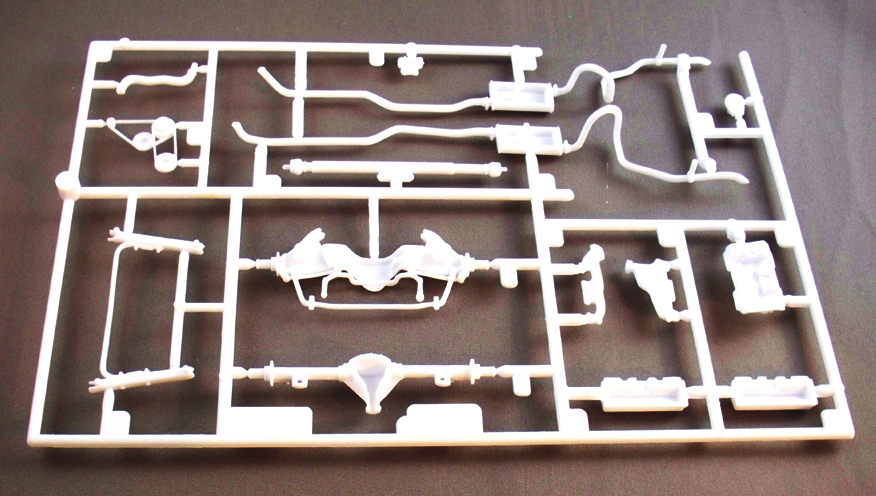 The body shape is generally correct for a Skylark, but the mold lines are pretty significant and care will need to be taken to remove them, especially where they go across the B pillars, to avoid damaging the window trim. On the plus sign there are no sink marks on the outside of the trunk or roof, but there are visible injector marks in the interior. The chassis has a few sink marks and lettering cast into the plastic, but none of them appear in any areas that will be visible once assembled.

The level of detail in the sprues is pretty typical for older kits, and is somewhat simplified. You will need to take care when detailing the interior. It is cast with the side panels, back seat and console as part of the tub. The front and rear suspension is simplified, but it should look okay with detail painting and maybe some washes applied. The clear and red clear parts are well cast and should look, just be careful removing them from the sprue. The chrome parts are less successful. Every part will need touching up upon removal from the sprue, or unsightly white marks will be visible from their attachment points.
The tires appear to be the no-name generic tires included in many kits of this vintage. The decal sheet includes the striping treatment for a typical GSX, plus 3 different license plate options and the various markings and badges on the car.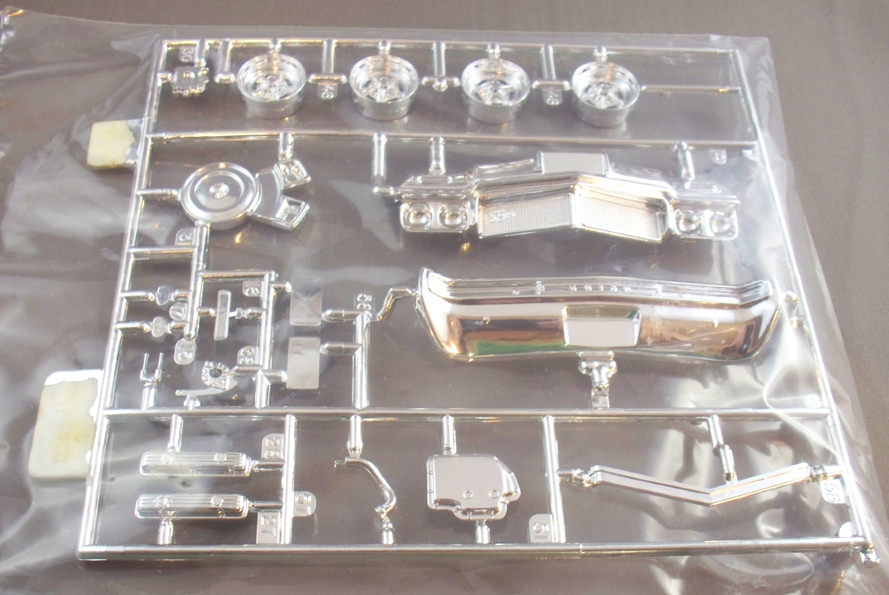 Conclusion
My overall impression of this kit is that is should build up to a decent shelf model. Adding details or kit bashing will be a bit more difficult than some other kits, due to the fact that this is a 1:24th scale kit. I would like to thank Revell for providing the review sample.