Internet Modeler : First Look : Aviation
RSS News Feed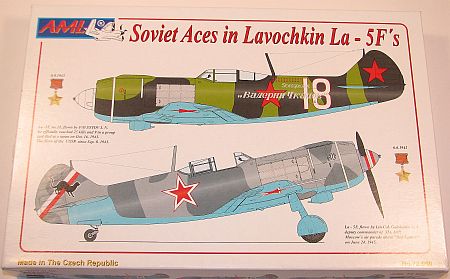 AML 1/72 Soviet Aces in Lavochkin La-5Fs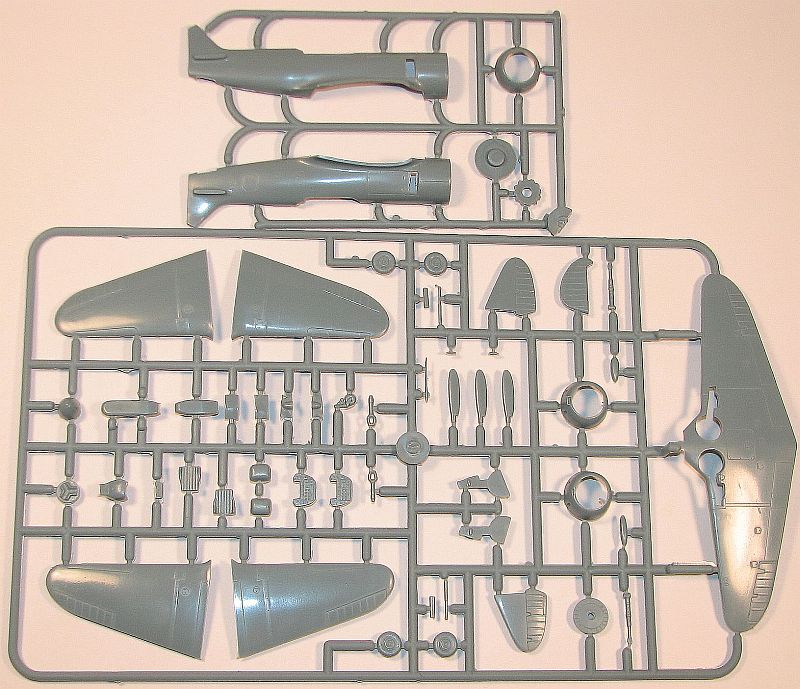 Since Internet Modeler has already published a
First Look on the AML 1/72 La-5F
when it was first released, I won't go into any details of the kit.  Instead I'll point out what comes in the box along with the markings supplied.
The following pilots are provided on the excellent decal sheet:
Capt Ivan Nikitovich Kozhedub's "White 14" from the 40 IAP, May 1944

Capt Kyril Alexeyevich Yevstigneyev's "White 14" from the 178 GIAP, Sep. 1944 - Feb. 1945
F/O Ivan Nikitovich Sytov's "White 18" from the 5 GIAP
S/Ldr Pet Nikiforovich Belyasnik's "White 40" from the 126 IAP PVO
Ltn. Col. Leonid Alimovich Galchenko from the 324 IAP, Summer 1944
Ltn. Col. Leonid Alimovich Galchenko's same machine, but from Moscow's air parade above "Red Square" on June 24, 1945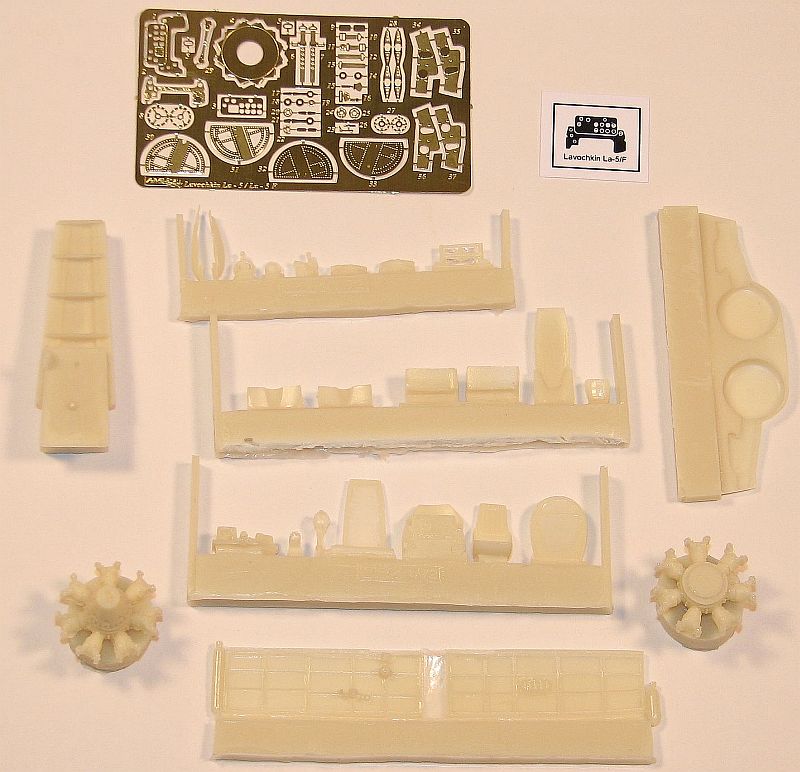 The only difference between this release and the previous release is not only the decals, but also the inclusion of injected clear pieces (instead of the vacuform of the initial release) as well as masks for those clear pieces.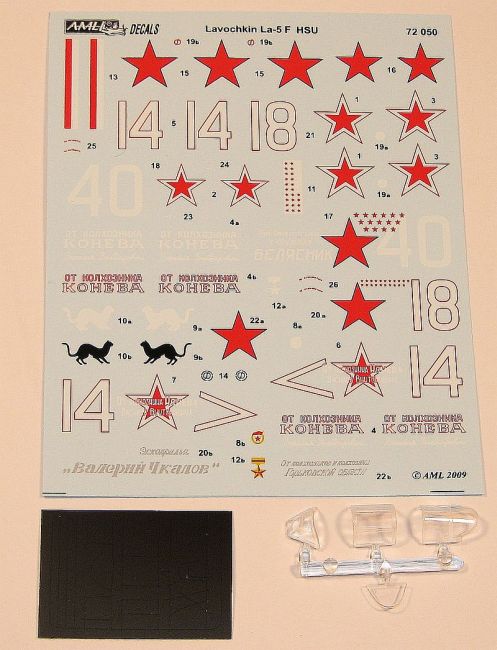 As Ilya Grinberg mentioned in his article, AML kits aren't "shake-and-bake" kits.  You will need your modeling skills to build these kits.  Even so, they can be built, and they will look as what they portray.  Take your time and you will have a fine example of an La-5F in 1/72.
Thank you to UMM-USA for the review model.