Internet Modeler : First Look : Aviation
RSS News Feed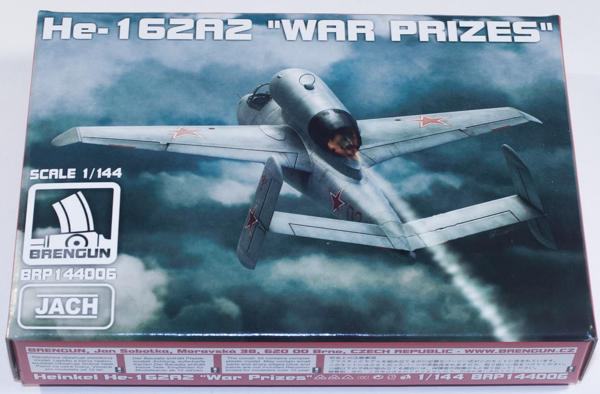 Brengun 1/144 Heinkel He-162A "War Prizes"
Brengun so far has released an He-162A in operational German markings and a "Luft '46" He-162D with swept wings and a v-tail. This time, Brengun has re-released their 1/144 He-162A in markings of nations that flew the Salamander after the end of hostilities.
Since I've already taken a look at the Brengun He-162A when it was first released I'll refer the reader to that First Look. For this release Brengun has included decals for machines flown by the Soviets, the British and the French.
The Brengun 1/144 He-162 is a very nice kit and whichever release you decide to pick up you'll end up with an excellent rendition of this late-WW2 German jet on your shelves. I definitely thank Brengun for sending this for review.