Internet Modeler : First Look : Aviation
RSS News Feed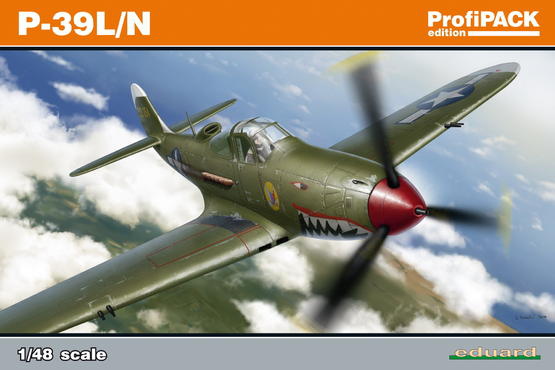 Eduard 1/48 P-39 L/N Profipack
The Plane
The P-39 Airacobra was a very advanced airplane when it was introduced into USAAF service. The mid engined plane had tricycle landing gear and cockpit doors on either side of the fuselage rather than the customary sliding canopy. It also had a 37mm cannon firing through the spinner.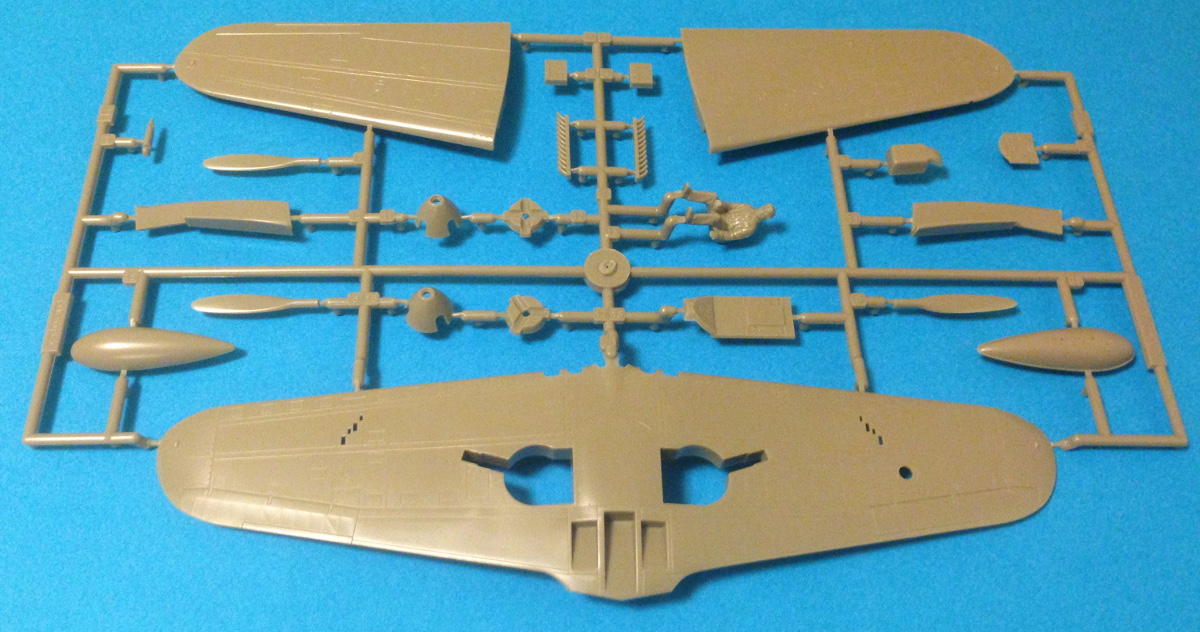 However the US Army Air Corps insisted upon the removal of the Allison V-1710-37's turbo supercharger, which greatly reduced its effectiveness at altitude. It was used in the ground attack role instead where its cannon armament, in conjunction with machine guns, was used to destroy armored targets, protected emplacements and locomotives with ease.

The Kit
The kit consists of 133 parts. 104 of these are injection-molded in 2 colors on 3 sprues, plus 6 clear parts. 25 parts are destined for the spares box. There are 29 photo-etched parts. Approximately half of these are prepainted on a single fret. It includes a seat harness, instrument panel, the rear portion of the machine guns and their cocking mechanisms, oleo scissors, etc. You also get a set of canopy and wheel masks, under wing bombs and racks, plus a drop tank. The instrument panel faces are blank. The instrument dials are on the decal sheet and for best results you can punch these out and apply them individually, if you don't want to use the photo-etched parts. I am not an expert on the P-39 but I think that out of the box you can probably build either a P-39 or P-400, based on the number of extra parts.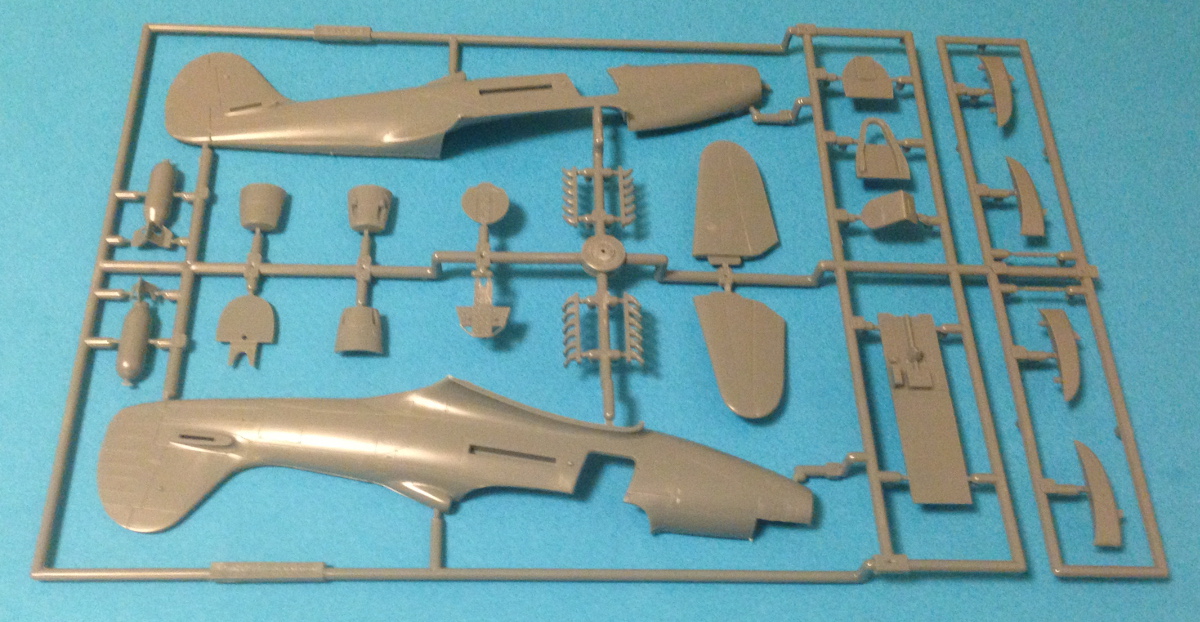 The quality of the molding is very good. The ailerons, tail planes and rudder have subtle fabric detail. The panel lines are of consistent width. You have your choice of weighted or unweighted tires which are molded in halves. There's a pilot figure included and he looks pretty good! The clear parts include the canopy, right and left cockpit doors, lower port wing landing light, head armor and the gun sight. The comprehensive decal sheet includes markings for 5 aircraft:
P-39N, s/n 4218354, 345th FS, North Africa/Alghero Airfield, Sardinia, late 1943. Olive Drab upper surfaces over Neutral Grey. The spinner is red with a white upper fin and rudder. Shark mouth on lower cowl and squadron badge on forward fuselage.
P-39L, s/n 42-4514, 91st FS/81st FG, Sidi Ahmed Air Base, Tunisia, September 1943. This plane was originally Olive Drab over Neutral Grey. The upper wings and most of the fuselage were over painted in what may be RAF Middlestone and Dark Earth. The lower surfaces are Azure Blue. The spinner is red. Yellow ID bands on the outer wings. "Wildflower" in white script on both sides of the nose.
P-39N, flown by Lt. DeVore, 110th TRS/71st TRG, Gusap airfield, New Guinea, spring 1944. Olive Drab over Neutral Grey. The wing leading edges, spinner and empennage are white. The upper fin and rudder and red. "Border Buckaroo II" in yellow, outlined in red, above exhaust stacks plus squadron badges on both doors.
P-39N, flown by Grigori A. Rechkalov, 16th GIAP, VVS, spring 1945. Olive Drab over Neutral Grey with red spinner, upper fin and rudder. 55 victory stars (4 of these victories were shared) on port nose.
P-39N, flown by Nikolai G. Sobolev, 21st GIAP, VVS, April 1943. Olive Drab over Neutral Grey. "Krasnoyarskiy Komsomolets" inscription in red outlined in white on both sides of fuselage.
The decal sheet is well printed, and it's in register with good color opacity. It also includes the instrument panels. The stencils are comprehensive and include the wing walks.
My overall impression of the kit is one of top notch quality. Nicely done, Eduard!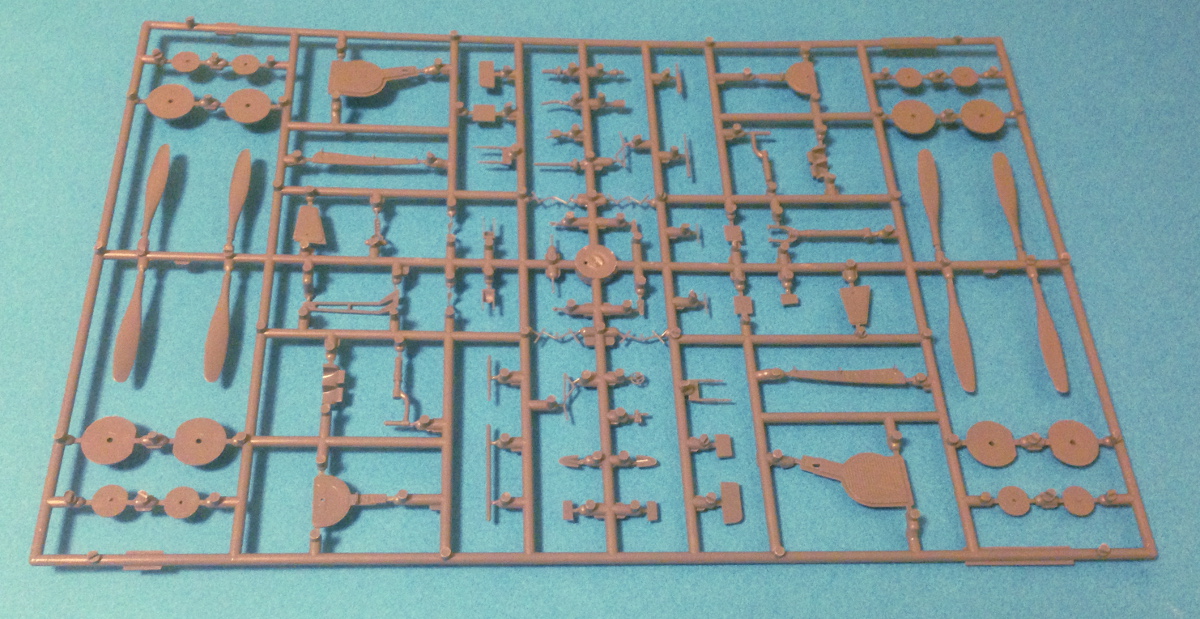 Conclusion
I specifically requested this kit for review because I have always liked the plane. Like the Brewster Buffalo and Curtiss P-40 the P-39 did yeoman duty during World War II. And like them it is overshadowed by the more glamorous (and frankly, better) Corsair, P-47 and P-51. This is a very good kit of the P-39. I don't know how it stacks up against Hasegawa's kit but I like it. I recommend this kit and I would like to thank Eduard for the review sample.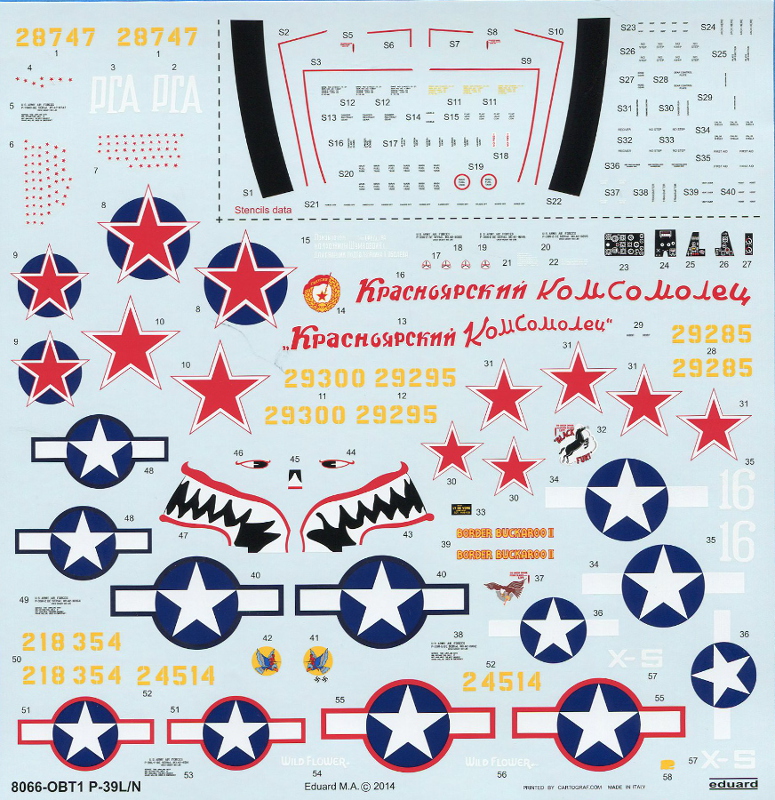 References
Detail & Scale Volume 63: P-39 Airacobra, by Bert Kinsey, Squadron Signal Publications, 1999