Internet Modeler : First Look : Aviation
RSS News Feed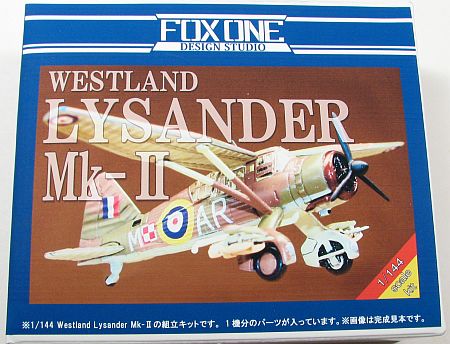 Fox One 1/144 Westland Lysander Mk.II
The Kit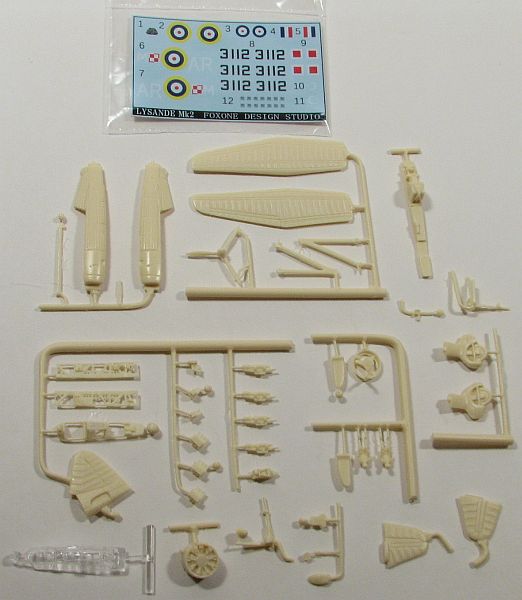 There isn't much difference between Fox One's 1/144 Lysander Mk.I and the Mk.II that I can see. The Mk.II comes with unspotted wheels so there are only 38 cream-colored resin parts in this one, plus the clear resin canopy. The other difference is in the cowl/engine combined part. Since the Mk.I used the Bristol Mercury while the Mk.II used the Bristol Perseus, there is not only the difference in engine, but also differences in the cowl. Decals for this version (again, ALPS-generated so care must be taken) exist for two machines: an aircraft of 309 (Polish) Sqn, RAF; and "3112" of the Turkish Air Force. Both machines are finished in Dark Green and Dark Earth over Sky.
Assembly for the Mk.II is the same as the Mk.I, so I will refer you to the First Look on the Mk.I for further info.
Conclusion
Another excellent release from Fox One. Their 1/144 Westland Lysanders really set the bar high for other 1/144 resin producers. I'm looking forward to seeing whatever Fox One creates.
Many thanks to Fox One for providing the Lysander Mk.II to review.