Internet Modeler : First Look : Aviation
RSS News Feed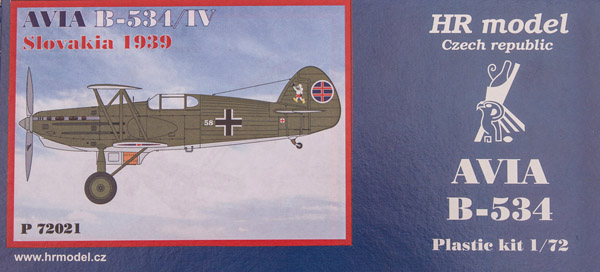 HR Model 1/72 Avia B-534/IV
Overview
The Avia B-534 was an effective inter-war fighter and the most modern of the fighters in the Czech Air Force at the time of the Munich Agreement that conceded half of Czechoslovakia to Germany in 1938. The marking options in the kit are for the Slovakian Air Force that opposed Germany in 1939 as well as captured Luftwaffe aircraft bearing both German and Slovakian markings.
The Kit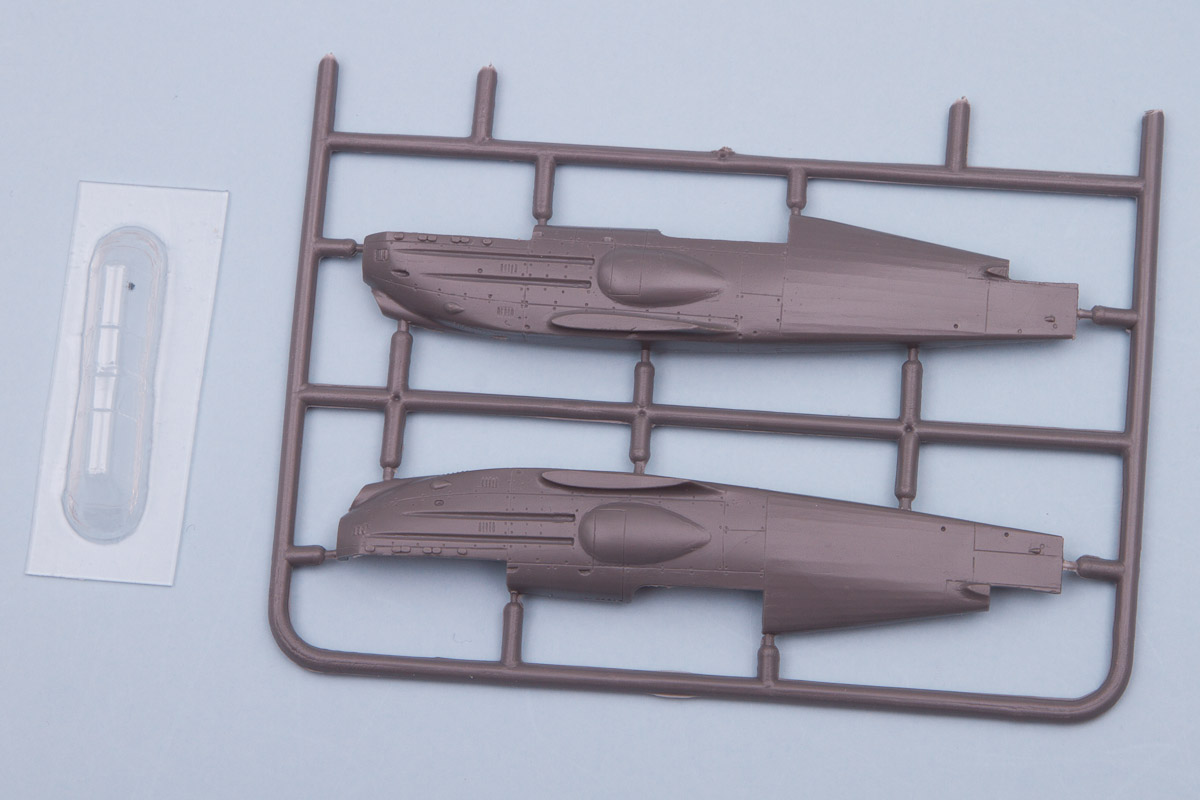 Starting with the instructions, there are two pages; one shows color profiles illustrating the markings, and the four-views show markings on all sides as well as English color call-outs. There are clearly illustrated, logical steps to the model assembly in the instructions, and that will make this build fairly trouble-free. The color call-outs are fairly general, saying "khaki" rather than a specific name that the Czech or Slovakian air forces would have used. I don't care so much myself as it's just a shade of dark green, but some modelers may be left scratching their heads a bit. I'm not very interested in hearing crap from the color police. Rigging this model will be straight-forward as it's a pretty simple single-bay design, but wouldn't a rigging diagram have been cool? Not there. It's a nit, but for the biplane virgin it would have been very helpful.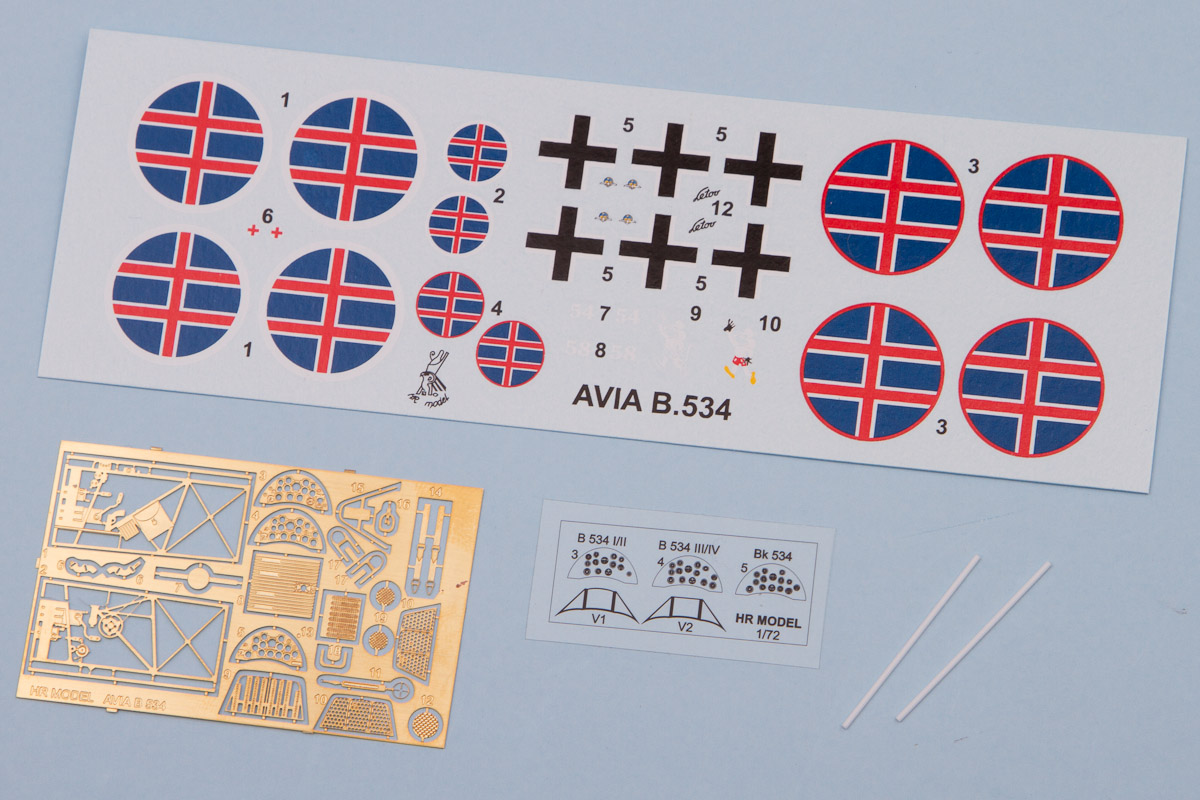 Speaking of markings, the decals don't say what outfit printed them although there's a small logo on the sheet that I don't recognize right off. They're very thin though, and in excellent register. That's a big deal because the thin white stripes on the Slovakian insignia would be horrible if just a little out of register. I'd be pretty careful with any solvent or setting solutions with these, and would use a test decal for safety sake. I think these would shrivel up under Solvaset or something like that. There are numerous other marking options you can cobble together with just a little research (I have a couple monographs on this plane that I'm itching to study for this model).
This is a nicely injection molded kit, with consistently engraved panel lines. Those panel lines are not exaggerated as there are on so many 1/72 kits. I've got a bur up my butt about that. The molding of the wings (one piece affairs, not in halves) is quite good; the ribbing/fabric on them is subtly textured, also not over done by any means. Trailing edges are fine and sharp. Having one piece wings makes that a lot easier; it's hard to keep a sharp edge when it's made of two halves. Kudoes. Control surfaces are molded into the wings and stabilizers, with fine hinge-work. Separating them would destroy those molded hinges and that would be a shame.
You get a couple pieces of styrene rod for the control column (with photoetch yoke) and the machine gun barrels. I promptly lost one but I'm not too worried about it. In fact, I know it's kicking around here some place but I'm just too lazy to look for it; I have plenty of rod that I can locate easily to go looking for this one. Life is too short to stress about the minor stuff. There are two propellers included, a metal and wooden one. In the kit, only the metal one would be used, so the wooden one would be for an older type, I'm assuming.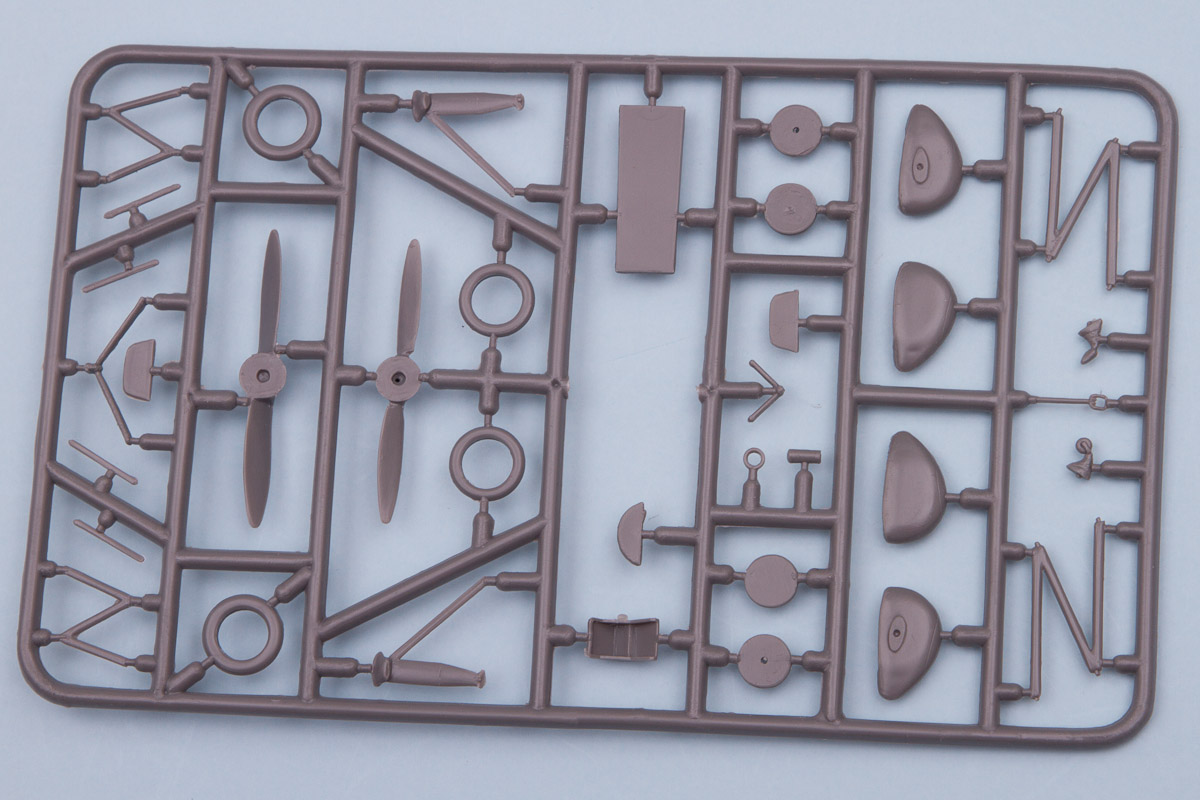 Landing gear is very interesting. There are options in the kit for spatted or unspatted wheels, so they're molded separately. The kit shows only unspotted so again, the same plastic is used for other marks. How they handled the wheels is different. They have the choice of wheels to use in this kit, and that's fine; but they have two piece wheel hubs separate from the wheels. The instructions have you cement the hub halves together, trapping the wheel between them. I presume that means painting both before assembling them, which is fine for the modeler, but why did they bother with this? Not complaining, but I'd just as soon mask and paint.
There's a modest photo-etch fret in the kit, mostly to detail the interior. It's the right size to work with this kit, and it will really make the interior look great. The floor to sidewall joints will be very fiddly and weak, so you'll need a lot of care and planning to pull that off. I wish there was a folded edge to either the sidewall or floor to give it more gluing surface, but there you go. Being forewarned is being forearmed. You also get three pieces of mesh for the air intake under the fuselage while only two are possibly visible. I'd save the middle one for something else; one never knows when it might be useful. The ringsight is PE, and you will have one shot to bend and assemble it; it's so petite that I'm sure that if you feel the need to bend twice, it'll break off. The sight is barely visible on the fret; HR has gone to great lengths to get it to scale, and it's a tiny piece. It's fairly well protected by the upper wing, but still you will need to be very careful to not break and lose it.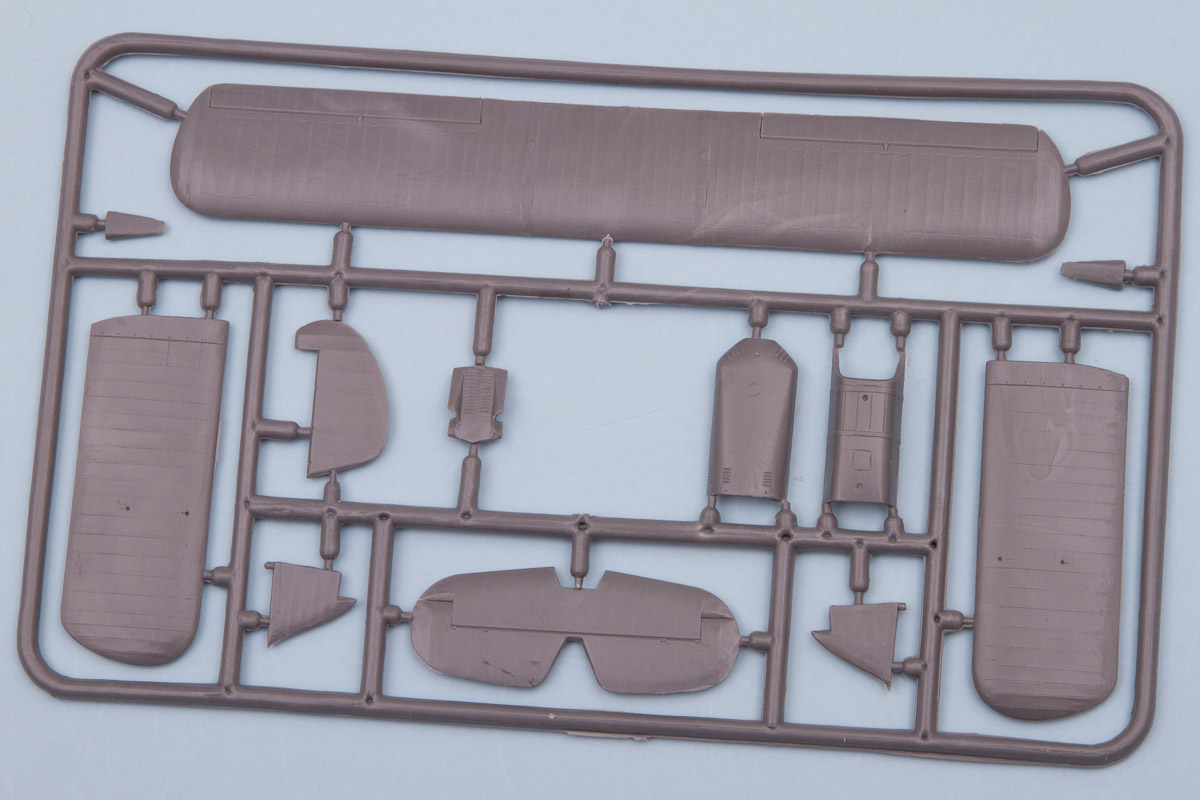 Three PE instrument panels are on the fret, along with their corresponding acetate backings. There are two acetate windscreens on the same sheet as those backings although they aren't used with this kit. You'll use the thermoformed canopy that's included, and there are two included in case you screw up one. Or if you want to use the canopy open, that's very handy; you won't need to be concerned about ruining the windscreen to separate the hood or vice versa. You'll need to take great care around the side windows behind the pilot. They are curved and very petite. Danger, Will Robinson.
Conclusion
It's an excellent kit and I'm glad to have the chance to review and build it. It makes the ancient KP it a joke, and is comparable or better than the RS kit. The minor criticisms I have of the kit are not anything wrong per se, but fine aspects that are a bit complicated and will take extra care and work by the modeler. Care and patience will pay huge dividends as always. Thanks to HR Model for the review sample.