Internet Modeler : First Look : Aviation
RSS News Feed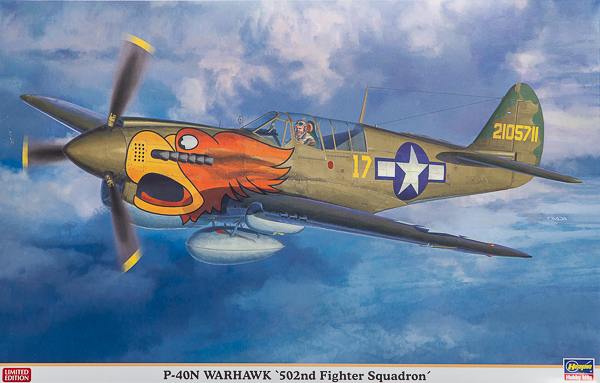 Hasegawa 1/32 P-40N Warhawk "502nd Fighter Squadron"
Overview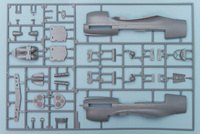 The Hasegawa 1/32 P-40N "502nd Fighter Squadron" is, on the one hand, just a repackage of their already tried and true Warhawk kit, but on the other hand, it is still your only, and pretty darn good, choice for the subject. With the included decal sheet providing a couple colorful examples, this release is a good one to have.
The Kit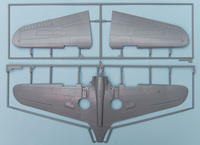 The kit is based off a core of components in which they have used to cover the Warhawk series of Curtiss fighters, the initial release being the P-40E some years back. The kit contains those parts common to all version, like the wings and core forward fuselage, as well as most of the smaller common detail bits, like landing gear and drop tank and bomb hardware. Then, there are those parts unique to the P-40N, such as the obvious alternate canopy and related cut-down cockpit area and the extended rear fuselage, and the subtle, like the cowl breather plates and alternate main wheel hubs. It also has the correct instrument panel and added seat armor.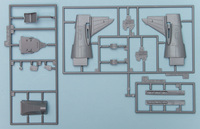 Like other newer Hasegawa kits, there is not a lot of extra fussy bit parts, no separate control surfaces or extraneous hidden internal details. However, those features that do show are very well done. The cockpit is very convincing without a ton of parts, a floor, well representing the wing center section of the original, side panels and seat assembly and a few detail bits that will build up and paint into a fine presentation that will be more than enough for all but the most obsessive aftermarket junkie. All it lacks are some system placards. Similarly, the wheel wells and radiator intake work very well. Little details, like the radiator flap actuator linkage and the main landing gear strut rotation-retraction gear arc are nicely done.
| | |
| --- | --- |
| | |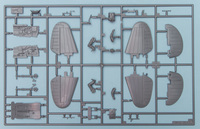 The external surface details are restricted to fine scribed panel lines and a few rows of rivets for effect, but not a fully riveted surface. Some may grumble at that, but as the original was flush-riveted, and reasonably tidy about it, they are not really missed. The control surfaces on the original were fabric covered, which does NOT mean there should be some special "fabric" texture. The surface was doped and primed and was at least as smooth as the metal areas, and the kit represents just that. It also adds the tape strips over the rib stitching, perhaps a touch over-stated, but will look just fine with a coat of paint over them.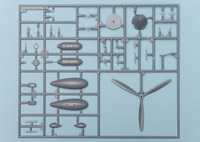 Having built the earlier P-40E kit of which this shares much of its parts, I'd expect that this would be a fairly simple and vice free build. With one exception. The rear fuselage to main fuselage joint may prove to be a little fussy, as several panel lines pass through the joint area. To insure that those lines match up properly, I'd recommend joining the main to rear fuselage parts together before joining the left and right halves. And, as I mentioned above, the reasonably detailed cockpit can really shine with a careful paint job, especially if you can find detail reference photos of the original to pick out painted details, without having to resort to aftermarket sets.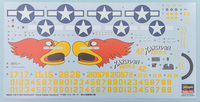 Finally, the decals are for a big screaming bird nose art decal for the 502nd Fighter Squadron, 337th Fighter Group, olive drab with green edge over grey color scheme or a white tailed olive drab over grey "Kansas City KiddieIII" flown by Capt. Robert H. White of the 8th Fighter Squadron, 49th Fighter Group.
Conclusion
This is a nice release in the Hasegawa 1/32 P-40 lineup, and the only real choice for a P-40N in this scale. My thanks to Hasegawa USA for the review sample.