Internet Modeler : First Look : Aviation
RSS News Feed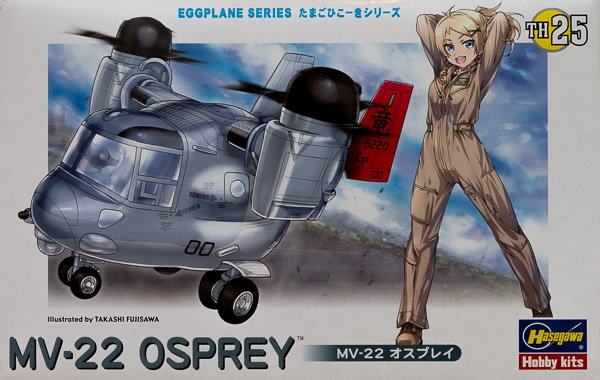 Hasegawa MV-22 Osprey Egg Plane
Overview
The combination of helicopter and airplane seems scrambled at first, but after Boeing poached the concept from Bell, the eggcellent V-22 Osprey was hatched. And I'd better stop there before it gets too bad.
The Kit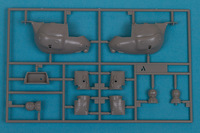 Hasegawa has made quite a name for itself in the realm of egg planes, and after a bit of a hiatus they have come back with a vengeance, releasing a great collection of modern aircraft in egg form. The latest is the MV-22 Osprey, an aircraft that lends itself well to the egg treatment. The kit is molded in gray, black, and clear plastic and comes complete with a pilot and two marking options on the decal sheet.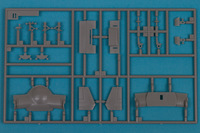 Building the egg MV-22 is pretty straightforward. The fuselage has a box interior that goes between the fuselage halves, and this can be assembled before painting to make things even easier. To help fill out the interior, there is a half-figure that comes in two options: one with the helmet visor down and one with the face visible. The canopy is very well protected with a thick block around it, but it's easily removed from the sprue and attached.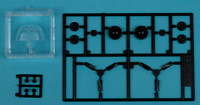 The wing is next, and is split in half to help hold the brackets that the engines mount to. The engines are also split into halves, with a separate scoop piece to eliminate interior seams. The propellers are separate from the spinners, and all of these match up nicely. For those who don't want to paint anything, the propeller and hub are molded in black, as are the wheels.
Speaking of the wheels, these are sturdy, with the struts being more than sufficient to keep this model stable. The main gear is far enough to the aft so the kit won't need any weight in the nose, even with the twin tails. Those tails are separate, mating up to the two-piece stabilizer. Once all of that is together, it's time to turn to paint.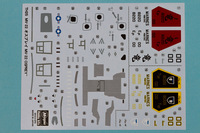 The Osprey is finished in a three-tone gray camouflage, and the decal sheet provides two colorful options, at least for the vertical tails. The first is from VMM-265, with a bright red tail, and the second is from VMM-165, with a black and red tail featuring a unit emblem. Both have these tail markings as decals , which should go down without any effort on the flat sides of the tails. Other markings include the standard national insignia and some generic stenciling.
Conclusion
The Hasegawa egg planes are a fun diversion to more serious modeling, and these newer releases continue that trend while also adding some nice overall detailing. My thanks to Hasegawa USA for the review sample.