Internet Modeler : First Look : Aviation
RSS News Feed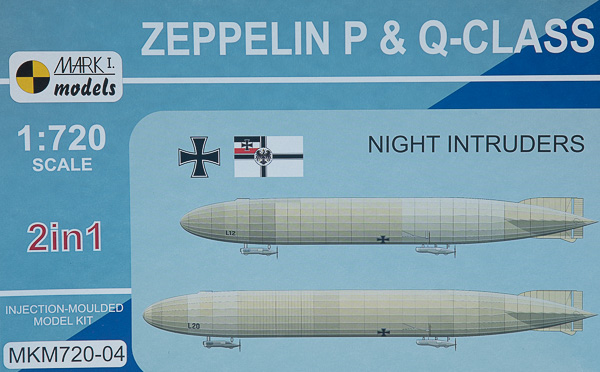 Mark I Models 1/720 Zeppelin P & Q Class
Overview
The Zeppelin was the answer to a long-range passenger aircraft in the early stages of aviation. With engine power limited and weights an issue, fixed wing aircraft could not carry large payloads over long distances, so designers turned to lighter-than-air designs to assist. The result for Germany was a rigid airship known as the Zeppelin. When World War One broke out, these large passenger airships were soon impressed into military service, and the P Class and Q Class Zeppelins were utilized over England on bombing raids. The type was obsolete by 1917, though, and by the end of that year, all remaining P and Q Class Zeppelins had been dismantled.
The Kit
When it comes to simple models, this one is right up there. The kit comes with a single main sprue and two small additional sprues, and there are two complete kits in the box. The parts are nicely molded, with overall fine representations of details. A small decal sheet provides the basic markings that these Zeppelins carried.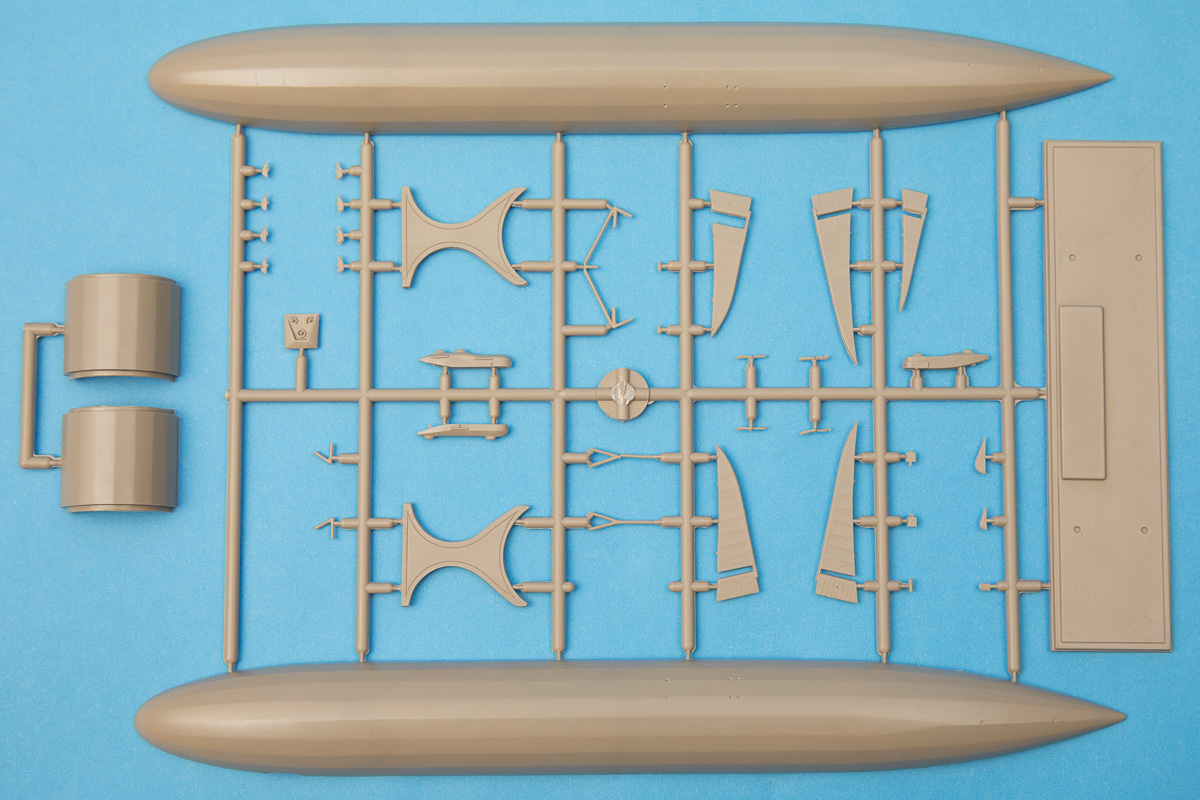 Construction starts out with the main decision of whether you want to make a P-Class or Q-Class Zeppelin. For the P-Class, there is nothing additional to do, while for the Q-Class, you will have to slice the main bag in half and add an insertion. Once that decision is made, the rest of the assembly is very simple. The forward and rear gondolas have separate propellers and three struts to attach to the main bag. There are four fins, all of which have separate control horns. An insert for the top provides the upper gun emplacement, and the last bits are the side struts for the outboard engines.
For painting, the instructions provide four-view drawings of each scheme. All of the schemes are mostly CDL in coloring, with different sections of darker fabric. The options include two P-Class Zeppelins: LZ42, L-12 from the Naval Airship Division, Imperial German Navy at Hage Airship Base in Germany in July 1915 and LZ51, LZ81 from Airship Troop, Imperial German Flying Corps, Yambol Airship Base, Bulgaria in summer 1916.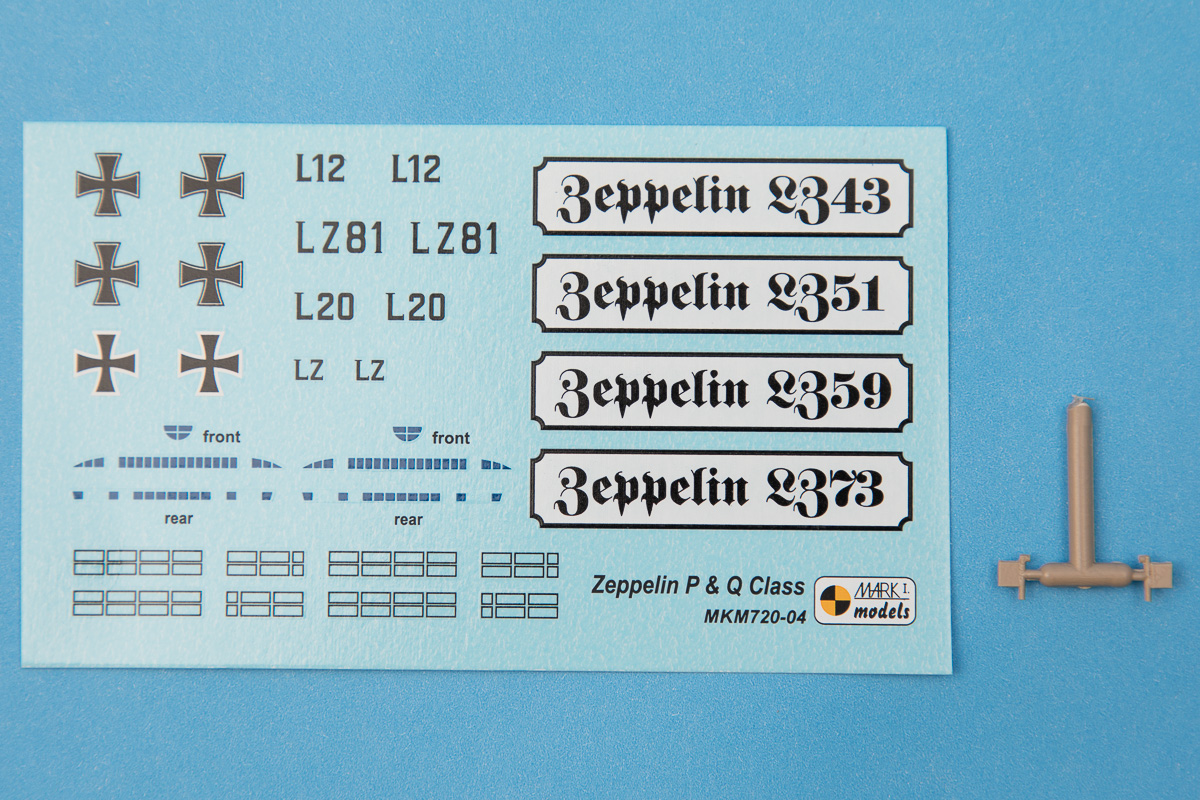 For the two Q-Class Zeppelins, the options are: LZ59, L20 from the Naval Airship Division, Imperial German Navy at Tondern Airship Base, Germany in April 1916 and LZ73, LZ103 from Airship Troop, Imperial German Flying Corps at Königsberg Airship Base, East-Prussia, Germany in August 1917. For all the options, there is a name plaque to go on the included display stand.
Conclusion
These will make up into some interesting little models and can form an excellent background to some WWI aircraft that fought against the Zeppelins. My thanks to Mark I for the review sample.