Internet Modeler : First Look : Aviation
RSS News Feed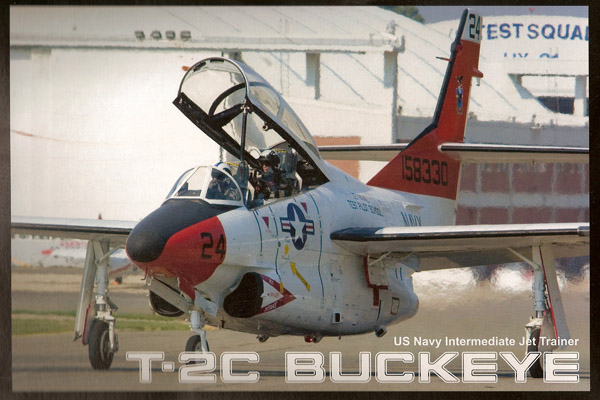 Two Bobs 1/48 T-2C Buckeye
Commentary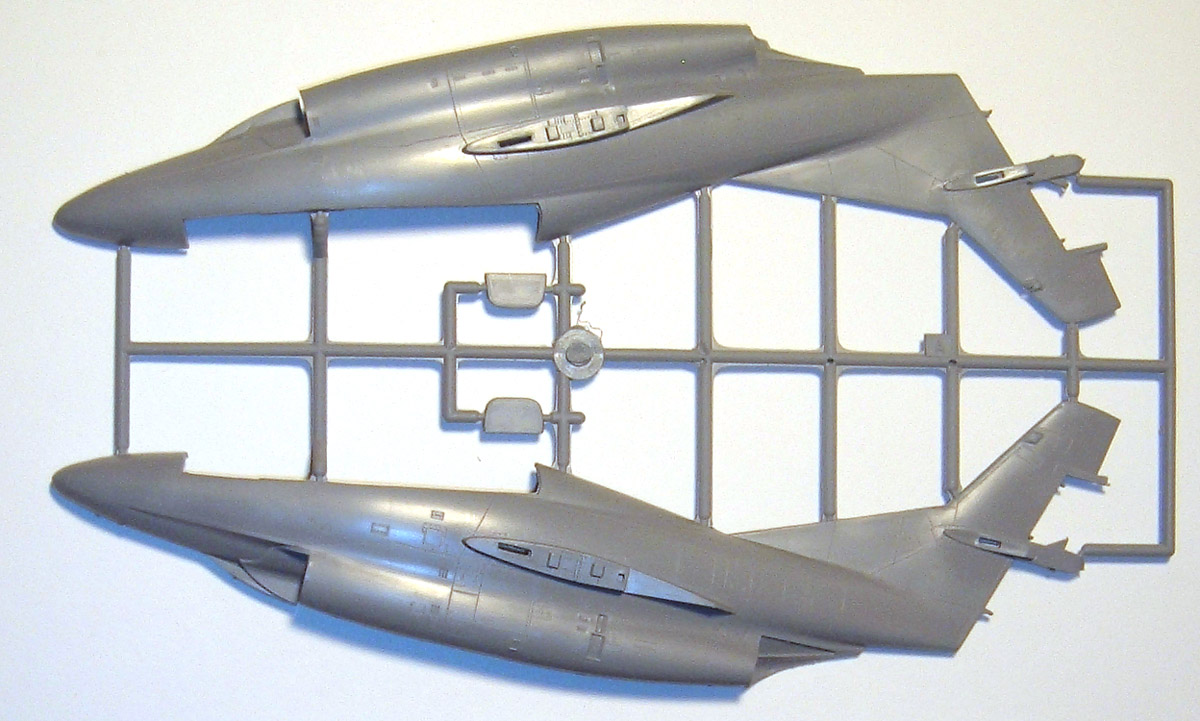 Before I begin this review, I want to take a moment to applaud Bob Sanchez who along with his wife is "Two Bobs". Bob and his wife, like so many in the after market business, are independent businesspeople in the spirit of what use to be called a mom and pop operation. Like so many in this hobby Bob has a real full time job. Considering these circumstances the fact that "Two Bobs" was able to produce a marketable kit let alone one of such high quality is to be commended and a real testament to the fact that our hobby is alive and well.
History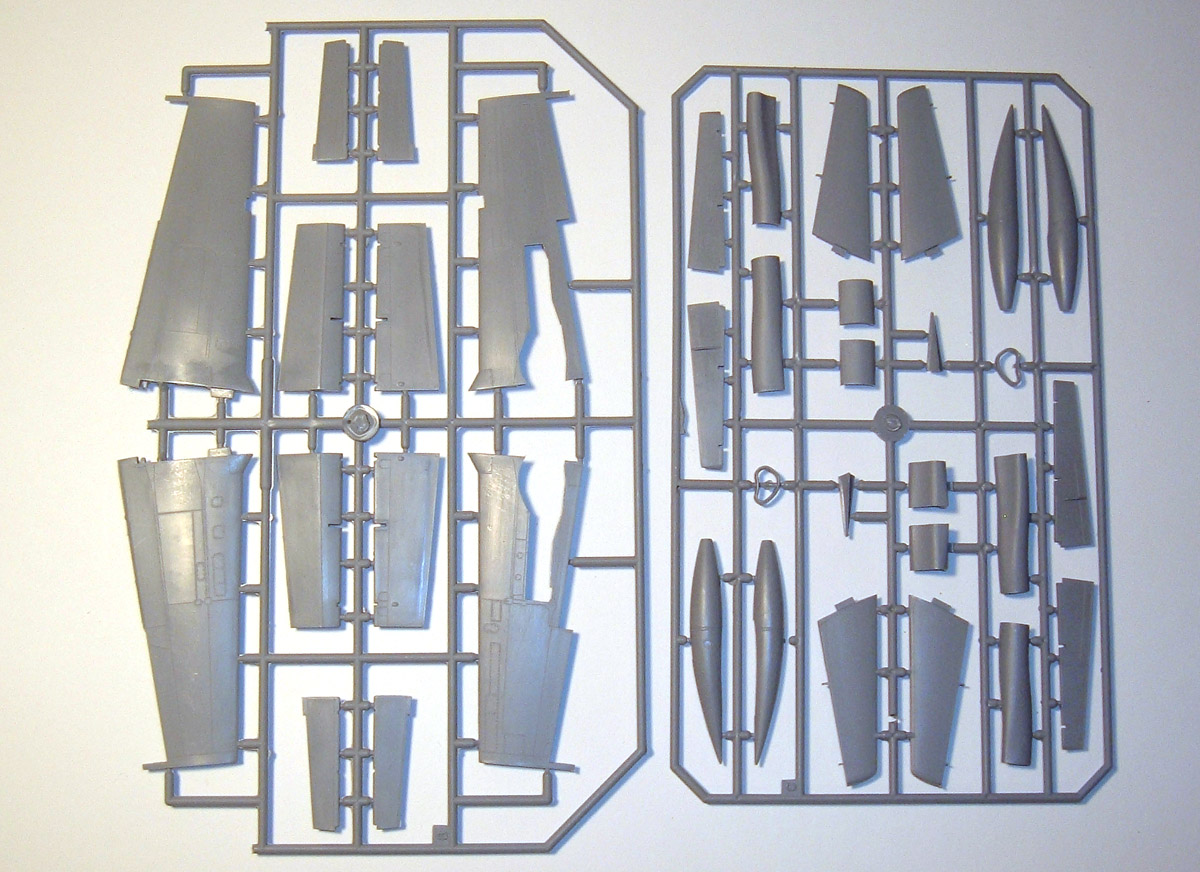 Built by North American Aviation the T-2 Buckeye was the jet age replacement for the T-28 Trojan also produced by North American. As note in the kit's instructions, the T-2 was a purpose built trainer that included such features as wide track tricycle landing gear, large flaps, speed brakes, and a heavy-duty arresting hook. Also noted is the fact that the rear seat, where the instructor sat, was elevated for a much better overall view.
The Buckeye got its start in 1956 when the Navy issued a request for proposals for a new jet powered trainer. North American having had considerable experience building Navy aircraft, including the FJ Fury series as well as the T-28, won the contract. Interestingly the T-2 program did not go through a prototyping phase but instead directly to pre-production aircraft, with the first flight occurring in early 1958. Production deliveries of the T-2A, (powered by a single Westinghouse J34-WE-48), began in mid 1959.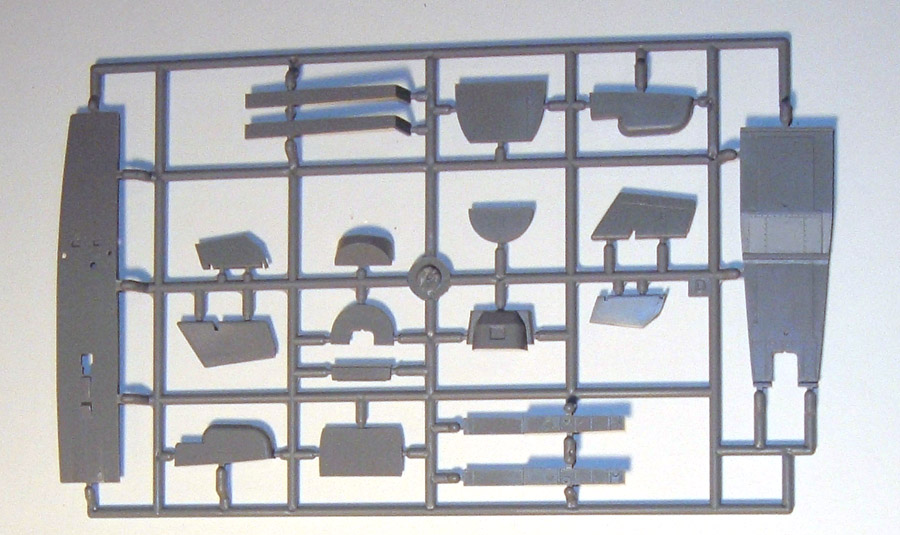 The next version, the T-2B, did not enter service until seven years later in 1966. The "B" model was redesign to incorporate two (side-by-side) Pratt & Whitney J60-P-6 turbojets. The final variant, the T-2C powered by two General Electric J-85s and subject of this kit entered into Navy service in 1968. Serving for close to 55 years the last of the Buckeye series was retired after its final trap aboard the USS Harry S. Truman (CVN 75) in July of 2003.

The Kit
This is a nice kit. The injection molding is crisp and overall sink mark free, the panel lines are well defined but not heavy, and detail parts, such as the landing gear, and arresting hook, to name a few are very sharp. Likewise, the resin parts, mostly for use in the cockpit and on the landing gear, are equally as nice including a couple of great looking seats.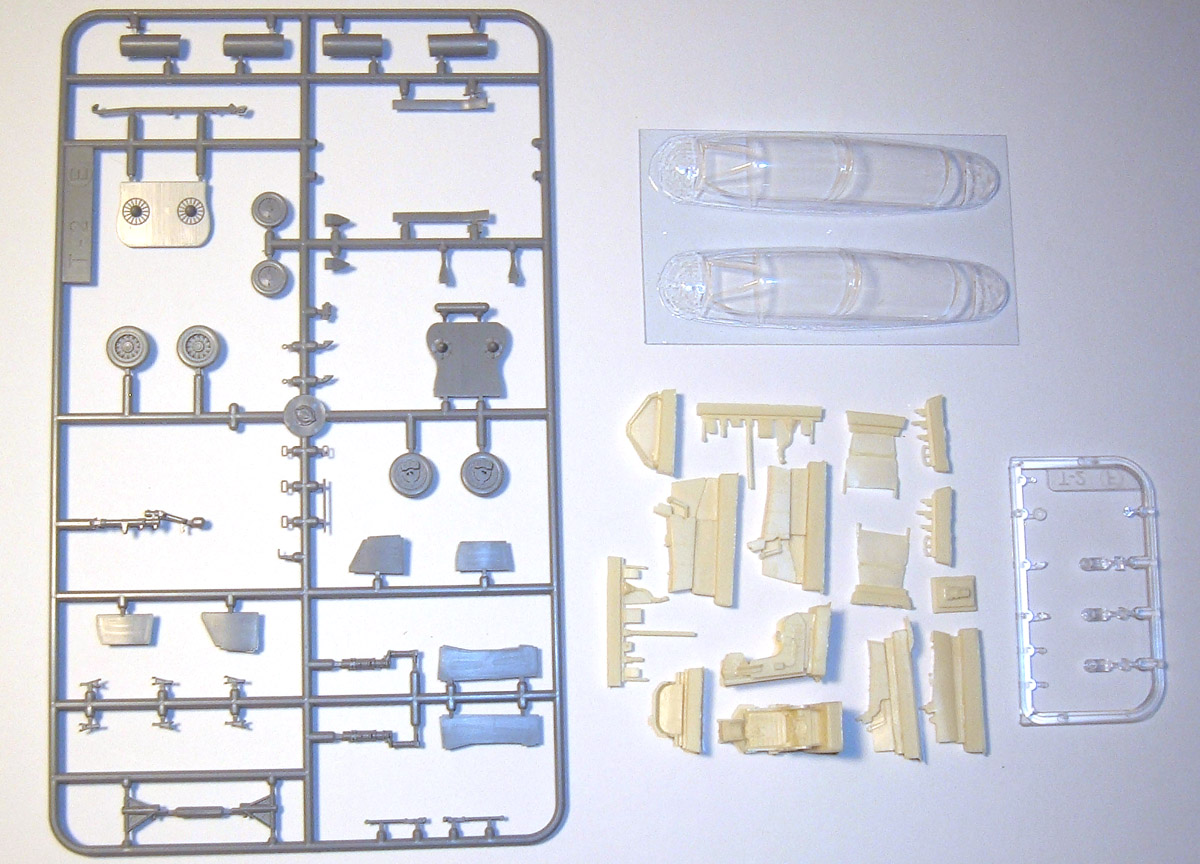 From the standpoint of assembly, both the kit and the instructions look to be very straightforward with no apparent problem areas or hard to understand directions. One nice touch is the fact that the cockpit is not a one-piece resin tub, but rather a combination of separate parts of both resin and styrene. The modeler can assemble and pre-paint individual sections prior to final cockpit assembly. This sub-assembly approach will sure make it much easier to attach the small parts to the side consoles and paint those hard to get at areas that you run into on traditional one-piece cockpit tubs.

Markings & Painting Guide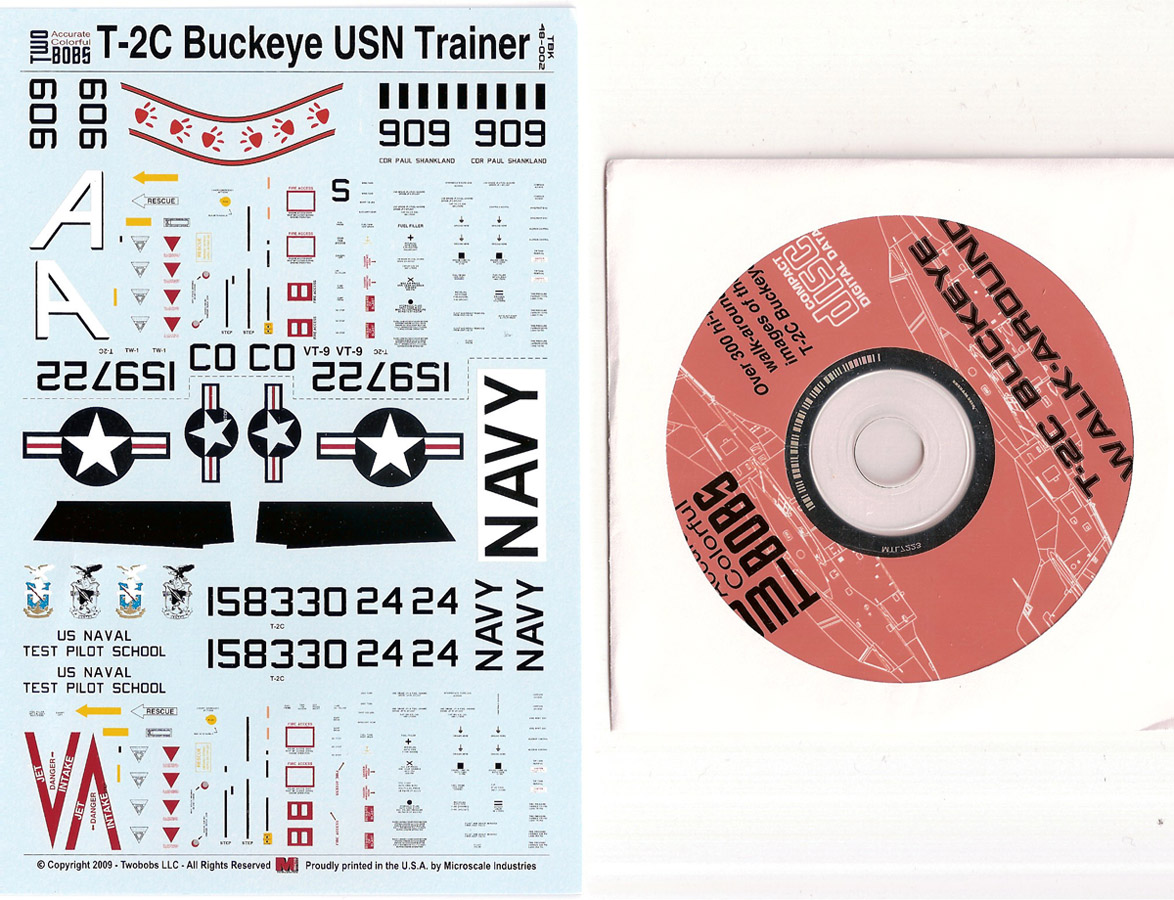 Provided with the kit are not only "Two Bobs" signature high quality set of markings and beautifully colored placement guide but also a walk around DVD of a T-2. Specifically, the markings that came with my kit (TBK48-002) contain two training aircraft including VT- 9 and the US Naval Test Pilot School. Now as for the walk around DVD, all I can say is WOW what a great idea. You want to know how to paint the cockpit and what color goes where or what the real instrument and side panels look like it is on the DVD. How about wheel wells and landing gear details, or the tail hook just to name a few areas, well they are on the DVD also. The DVD includes photo references from nose to tail.

Conclusion
This is a very well done kit with lots of goodies at a fair price, (actually, by today standards it is a heck of a bargain). However, be advised that it is a limited run kit that pretty much sold out before it hit the street, so get one as soon as you can you will not be sorry.