Internet Modeler : First Look : Figures
RSS News Feed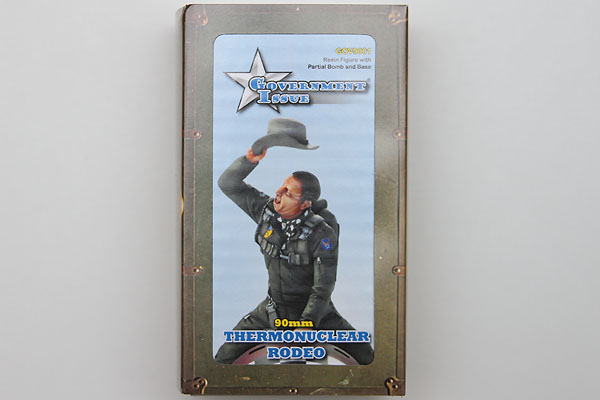 Government Issue 90mm Thermonuclear Rodeo
Overview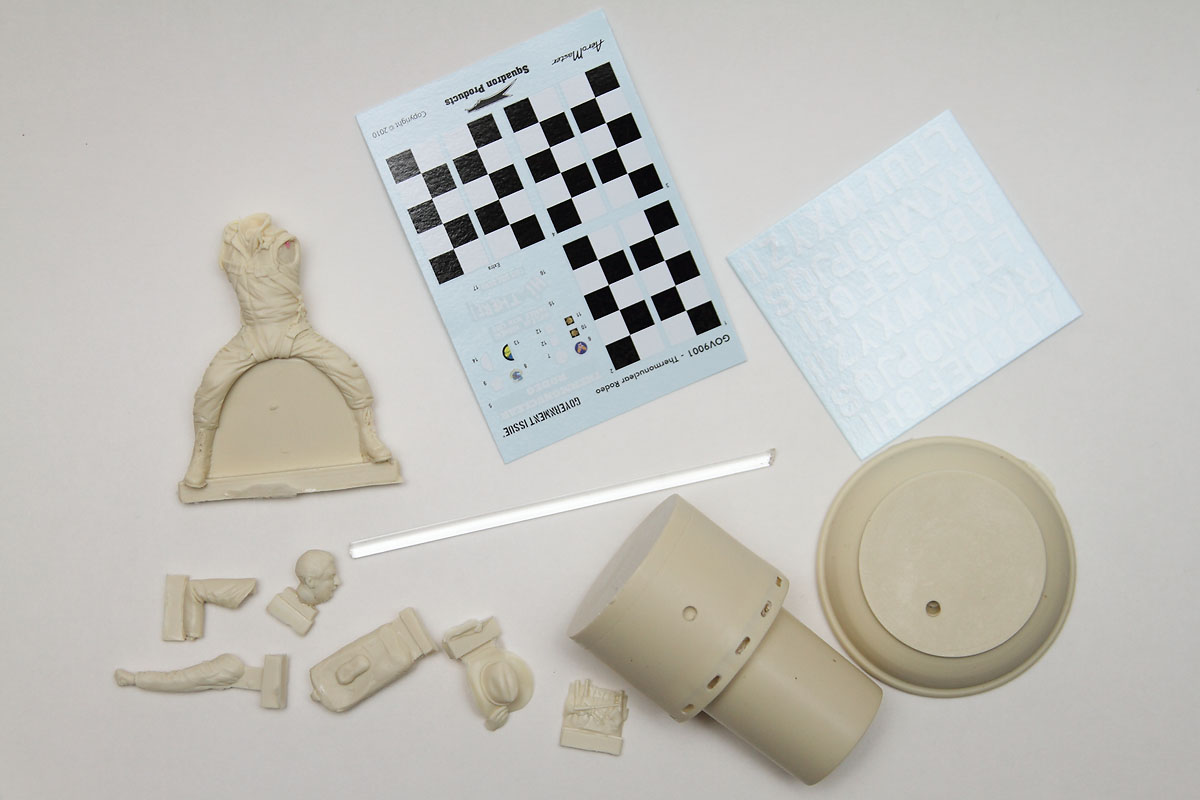 One of the most iconic scenes from a Cold War movie has to be the riding of a nuclear bomb by Major Kong. With Slim Pickens playing the part in Dr. Strangelove, few who have seen that movie would forget that scene. The new brand Government Issue has decided to honor this vision with their version, entitled Thermonuclear Rodeo.
The Kit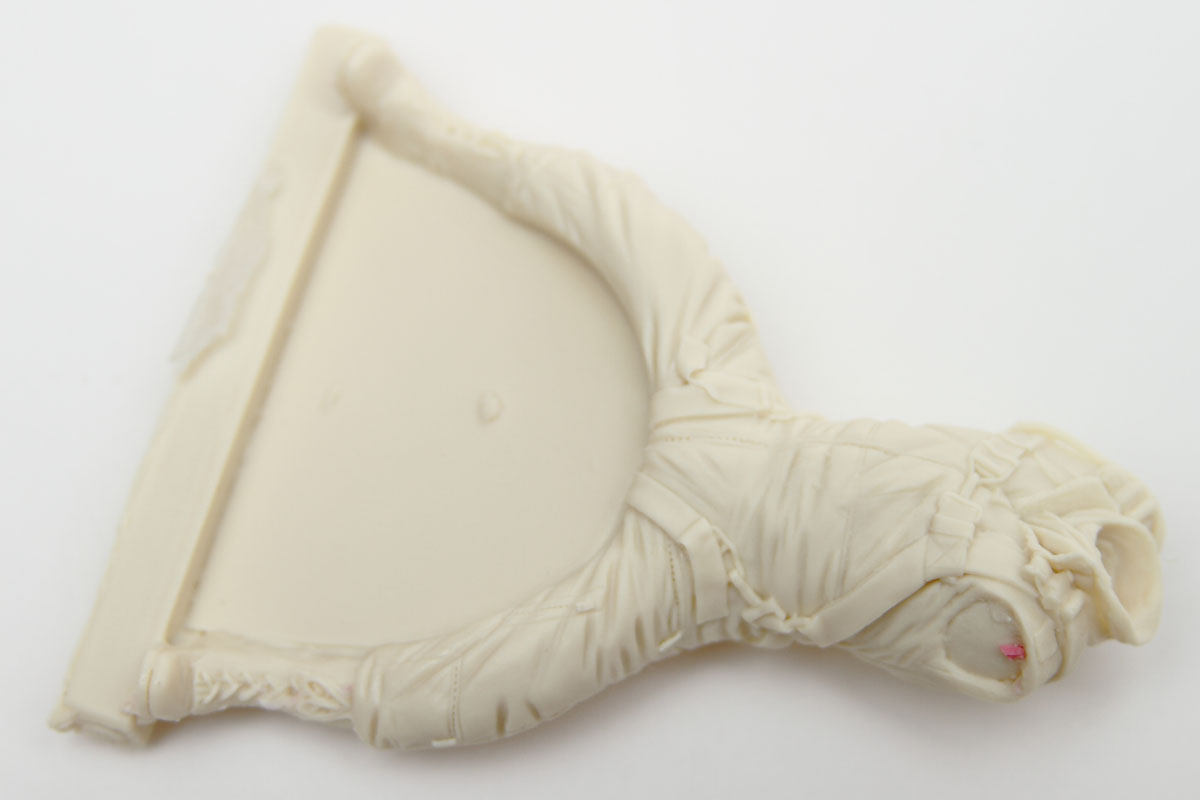 The figure comes molded in tan resin, with a clear rod for attaching it to the base and two decal sheets for details. Unlike many figure models, this one will require quite a bit of assembly. The quality overall is quite good, with crisp edges and fine detail. The construction looks to be fairly straightforward. The bomb is molded in one piece, although this sample had a couple pieces knocked out on the thin ring around the middle.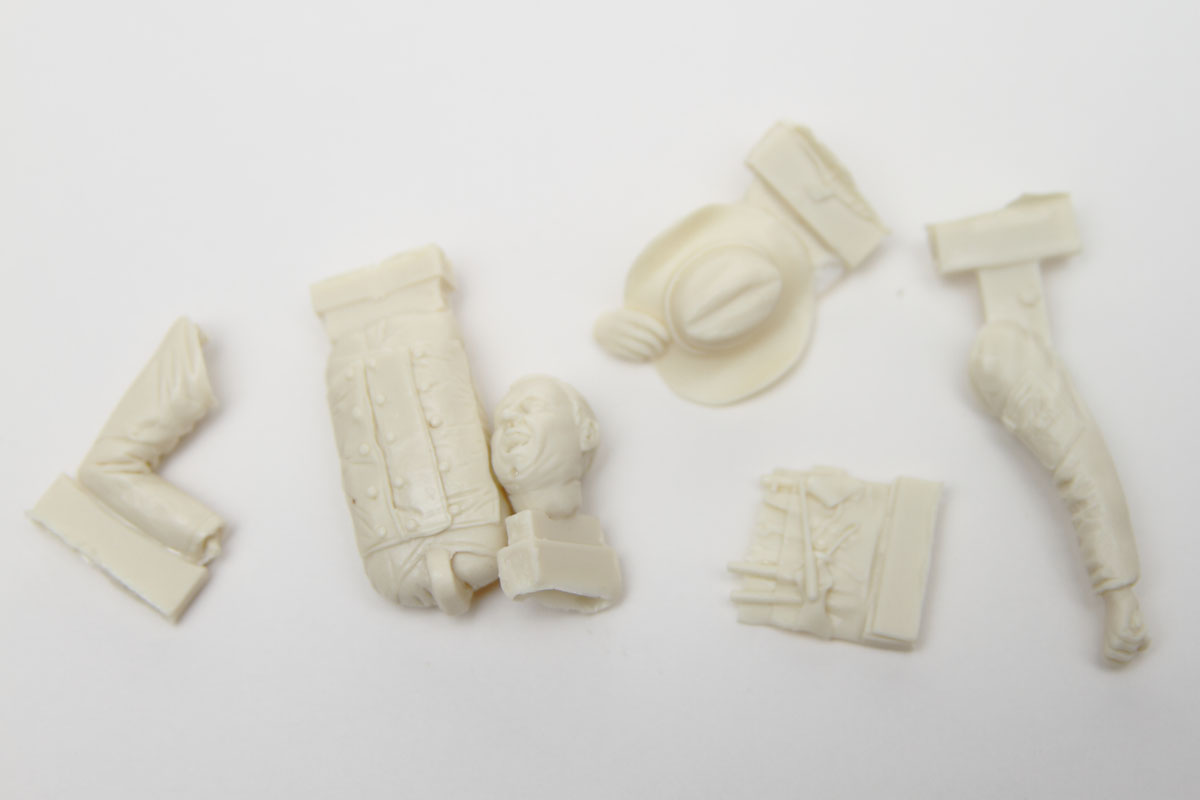 The figure will have quite a bit of assembly, as it has separate arms and head. These look like they will have a positive fit without much wiggle, which is nice. The hand with the Stetson is separate as well, as is the parachute pack, and the finished figure should fit nicely onto the bomb. There is no locating pegs for this attachment, so the modeler will have to pay attention to make sure that the figure is opposite the hole for the stand.
For painting, the instructions provide a handful of photographs with color callouts. Additionally, there is the boxtop color photo. The instruction photos also provide decal placement instructions. These are mainly black and white markings for the bomb, with a couple offset-printed insignia for the uniform. The offset printing means that there is a noticeable dot pattern, but that might actually work out well to help replicate that sewn patch appearance.
Conclusion
This is a great first model for the Government Issue brand, and I look forward to seeing their future releases. Of course, the real test will be in the build, and stay tuned here for that to show up shortly, but on the whole I have a feeling that this line will be quite a nice addition for the figure modeler. To order your copy, visit Squadron Mail Order.