Internet Modeler : New Releases : Armor
RSS News Feed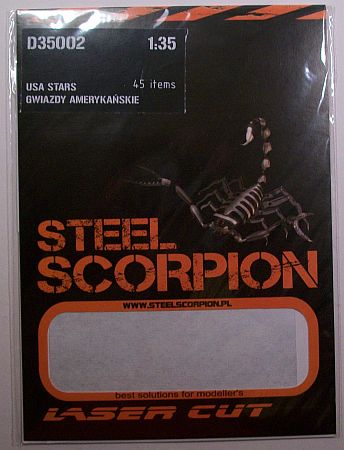 Steel Scorpion 1/35 USA Stars Decals
Aside from all the laser cut items in their catalog, Steel Scorpion also produces decals. How their decals differ from other companies is after the application.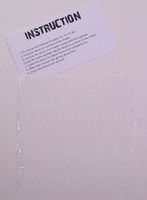 For these 1/35 USA Stars, you first apply the decal as you would any normal decal; however, the instructions mention nothing about using any solvent, so I'm not sure they would work. They do recommend using warm water for application, letting them sit in the water for 10-15 seconds and then apply them to the model. Using a sponge, it is recommended to soak up any extra water as well as help the decal conform to the model surface. But here's the difference with Steel Scorpion decals.
After the decal has dried at least eight hours on the model, then you remove the film from the decal. Once the film has been removed, then you can overcoat the decal. I would assume that by removing the film from the decal after drying, you should be left with a decal that appears painted on.
A very interesting way of applying decals.
A definite "thanks" to Steel Scorpion for sending these decals in for review. STEEL SCORPION IS LOOKING FOR WORLDWIDE DISTRIBUTORS! If you would like to sell our products in your shop (or online) - just let us know! Contact:biuro@steelscorpion.pl