Internet Modeler : New Releases : Aviation
RSS News Feed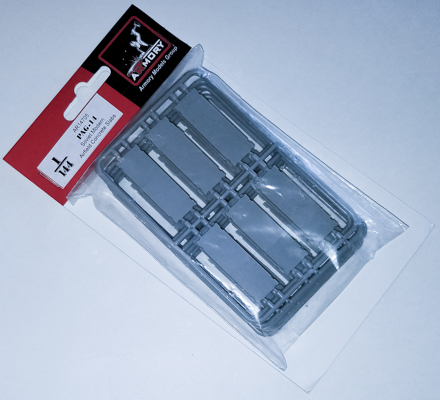 Armory 1/144 PAG-14 Soviet Modern Concrete Slabs
I've been trying to perform on-line research into the PAG-14 concrete slabs. However, when I do a search the majority of the links are for reviews of items for modeling, be it 1/48, 1/72, or whatever. I haven't found any Wikipedia page or anything else about that specific slab. But, since a number of manufacturers - some of them Russian - have released model equivalent it definitely exists. So, forgive my ignorance.
The Armory 1/144 PAG-14 Soviet Modern Concrete Slabs package comes with 36 separate slabs you can put together to make a small, medium or one large display base for your Soviet/Russian aircraft (or any of the other countries that used these slabs). Granted, you'll need to paint and arrange them how you want, but they will build up into a nice display.
Many thanks to Armory for allowing us to review these slabs.