Internet Modeler : New Releases : Aviation
RSS News Feed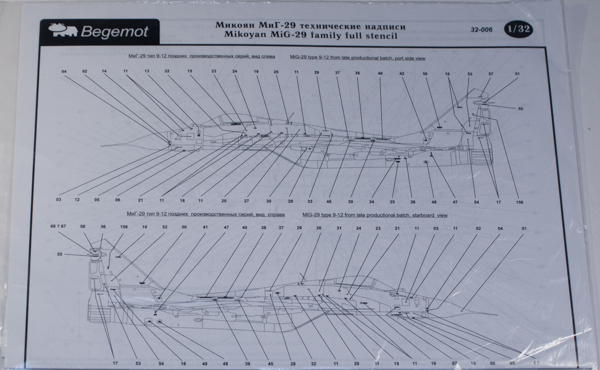 Begemot 1/32 MiG-29 Family Full Stencils Decals
Begemot Decals has a knack for releasing decals the VVS modeler has a need for. This is definitely the case with this release.
If you need to add stencils to your 1/32 MiG-29 then you need this sheet. There are three distinct types the decals are for, the MiG-29 9.12, 9.13 and MiG-29UB 9.51. Not only does this release cover all airframe stencils but it also has stencils for the external pylons as well as weapon stores this aircraft could carry.
So if you don't mind spending quite a bit of time adding decals, and you want your model to look as close to the real thing as possible, then this set of decals is for you.
My thanks to Begemot Decals for sending the review sample.