Internet Modeler : New Releases : Aviation
RSS News Feed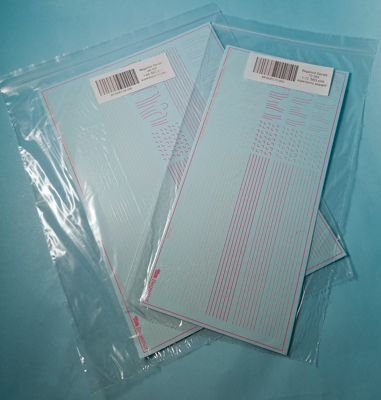 Begemot MiG Supersonic Pink Sealant Decals
Overview
I have to admit, I didn't know this was a "thing". Originally all I did was first search for MiG-21 pictures and I think I found one of a MiG-21SMT "gate guard" and it appeared to have a different color tape around the canopy. But, when I searched for MiG-31 photos, there we obviouslly have the pink sealant around the canopy sections. Since this wasn't obvious to me in the beginning, I can see now - especially on MiG-31s - that this sealant in the form of decals is needed. It appears the sealant is evident on later MiG-29s as well.
The Decals
Begemot has released MiG Supersonic Pink Sealant decals in both 1/72 and 1/48. Each scale has one sheet of "stripes" and other shapes, in two shades of pink.
Conclusion
My apologies for not knowing MiG Supersonic Pink Sealant was a "thing" but when searching for MiG-31 photos I can see that it is something definitely needed for modeling. So if all you were needing was the sealant in the form of decals to finish your model, now you have that resource.
My thanks to Begemot for the review set.