Internet Modeler : New Releases : Aviation
RSS News Feed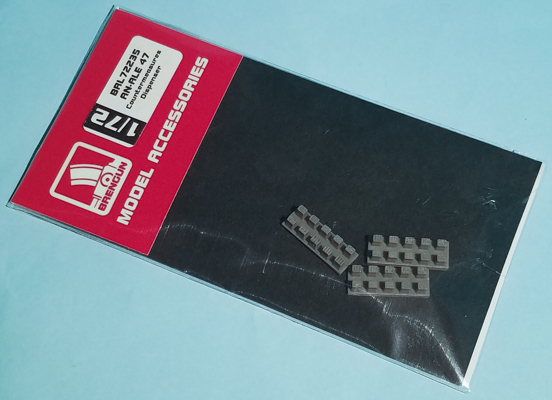 Brengun 1/72 AN-ALE 47 Countermeasures Dispenser
Overview
From Wikipedia:
"The AN/ALE-47 Airborne Countermeasures Dispenser System is used to protect military aircraft from incoming radar and infrared homing missiles. It works by dispensing flares or chaff. It is used on a variety of U.S. Air Force, Navy, and Army aircraft, as well as in other militaries."
The Resin
The Brengun 1/72 AN-ALE 47 Countermeasures Dispenser consists of 30 separate, resin pieces of the actual dispenser including the top. It appears that Brengun wants you to cut away the area of where the molded-in or molded-on dispenser is on the aircraft you're modeling and replace the entire area with this resin piece. Which is definitely great if you're dealing with an older kit that doesn't have the dispenser readily defined. It will give your model an extra bit of external detaling.
I definitely thank Brengun for the review sample.