Internet Modeler : New Releases : Aviation
RSS News Feed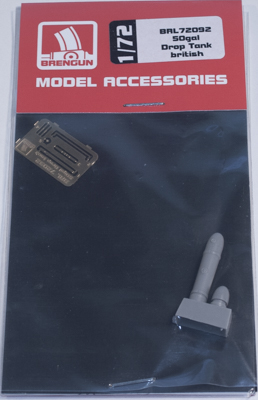 Brengun 1/72 British 50 Gal Fuel Tank w/Rack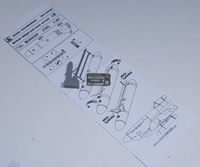 There isn't much to this release from Brengun. The actual resin fuel tank is split into two pieces so once they're removed from their pour blocks the two pieces can be glued together. After that is accomplished then the rest of assembly is dealing with the photoetch and scratching a few details out of wire or round sprue. The mounting rack is made up of three different pieces and after the photoetch pieces are added to the fuel tank and painted, the rack can be added prior to adding it to the model. The three pieces you'll need to supply yourself are the fuel line between aircraft and tank, and two connecting rods going between the fuel tank and the rack.
So if you're looking for a WW2-era British 50 gallon fuel tank to add to your RAF aircraft, Brengun has you covered.
I definitely thank Brengun for the review sample.