Internet Modeler : New Releases : Aviation
RSS News Feed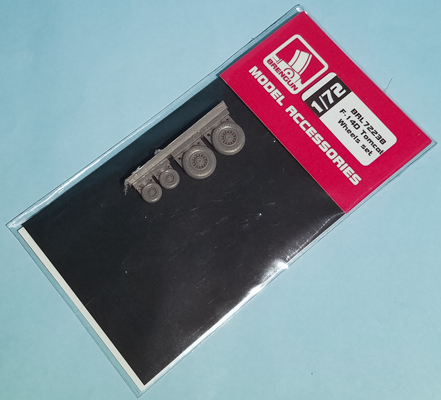 Brengun 1/72 F-14D Tomcat Wheels Set
Overview
Using resin wheel/tire replacement sets might seem a little overkill, but when the kit pieces are old, or deformed, or not that detailed, then a resin replacement set is a better alternative.
The Resin
The Brengun 1/72 F-14D Tomcat Wheels Set consists of two main wheels/tires as well as separate nose wheels/tires. These are slightly buldged so will give a good representation of the weight of a real aircraft on the tires.
This is a "universal" set, so not meant for just one 1/72 F-14 kit. Instead, you'll have to drill out the wheel hub to be able to go onto your kit's axle.
I definitely say "thank you" to Brengun for this review set.