Internet Modeler : New Releases : Aviation
RSS News Feed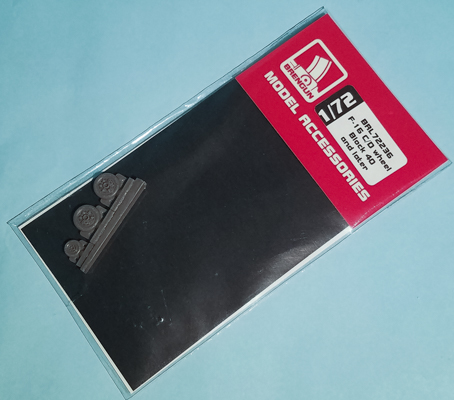 Brengun 1/72 F-16 C/D Wheel Block 40 and Later
Overview
One aftermarket item I do try to seek out for my fuller builds are replacement wheels. There are times when the kit's injected wheels are either split in half (seriously), have enough mold-release line around them to make it difficult to clean up, or are just don't have enough detail molded in. This is where resin replacement wheels and tires come in.
The Resin
The Brengun 1/72 F-16 C/D Wheel Block 40 and Later consists of two main wheels/tires and a separate nose wheel/tire. These are slightly buldged so will give a good representation of the weight of a real aircraft on the tires.
If you're building any of the 1/72 F-16s and want replacement wheels/tires, then Brengun has what you want. These are considered "universal" so you'll need to drill out the wheel hub to fit your model.
I definitely thank Brengun for the review wheels.