Internet Modeler : New Releases : Aviation
RSS News Feed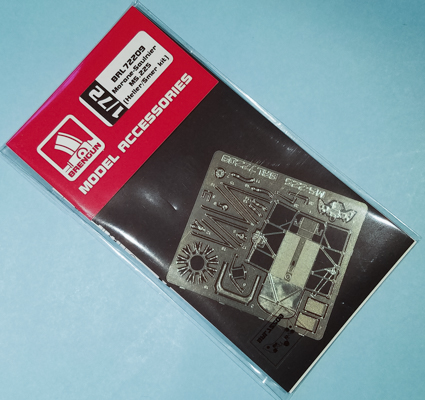 Brengun 1/72 Heller Morane-Saulnier Ms-225 Photoetch
Overview
It's always a treat when current modeling companies set their sights on the older kits. Some of these kits are still the only models of the type on the market so seeing modern upgrades is most welcome.
The Set
The Brengun 1/72 Heller Morane-Saulnier MS-225 photoetch set consists of the following pieces: seat belts; a fold-up main cockpit floor and sidewall detail; a forward "bulkhead" that also the photoetch (and film) instrument panel sits on; a throttle quadrant; a prop boss; ignition wiring for the engine; cooling jackets for the fuselage-mounted guns; control rigging and attachment "horn" for the ailerons; a fold-up rear-view mirror; a fold-up windscreen frame (which some sort of material like MicroScale Kleer is added to); a pilot's step; and finally the structural rigging for both the top and bottom of both horizontal tail surfaces.
Conclusion
While the instructions leave a little to be desired, they do the part but you're on your own to figure out colors. There is a little bit of kit-surgery to be applied, namely removing the molded-in, cockpit rear "bulkhead" from both fuselage halves, but adding the rest of the photoetch is as usual. It's great to see older kits get some "love" from the current model manufacturers. Just a short time ago I previewed replacement kit decals from APC Decals and the MS-225 decals were part of that review. Now to find the Heller MS-225 in my vast stash...
My thanks to Brengun for supplying this review set.