Internet Modeler : New Releases : Aviation
RSS News Feed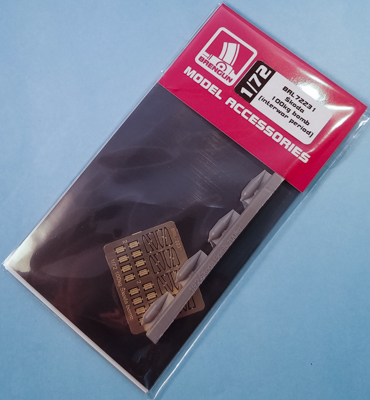 Brengun 1/72 Skoda 100kg Bomb
Overview
There are plenty of Czech between-the-wars aircraft models out there. Not only from Brengun but also Kovozávody Prostějov, Special Hobby, and Eduard, to name a few. If you're looking for bombs to add to your Czech model, then Brengun has you covered.
The Tank
The Brengun 1/72 Skoda 100kg Bombs come with four resin bombs and a photoetch fret for not only fins, but also the material between the fins. Assembling these will definitely take patience to get the fins lined up, but will also take more time to ensure the pieces between the fins fit correctly. I can see where a jig could help with this endeavor.
Conclusion
Even though Brengun included injected-molded bombs in their Letov Š-16 release, these bombs are actually better detailed, especially with the more to-scale photoetch fins. These resin bombs will look great hung under any Czech 'tweener aircraft model.
I definitely want to thank Brengun for sending the review sample.