Internet Modeler : New Releases : Aviation
RSS News Feed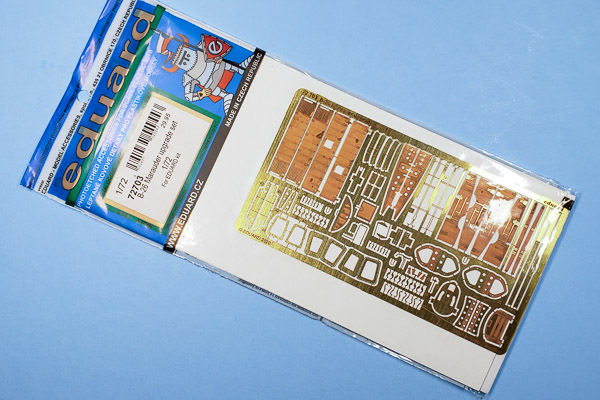 Eduard 1/72 B-26 Marauder Upgrade Set PE for Hasegawa Kit
Overview
Hasegawa produces some excellent 1/72 bomber aircraft, but while they have excellent exterior detail, they always seem to skimp on the interior detailing. Luckily, this is a perfect place for photoetch updates, and Eduard has done just that with this upgrade set for the Hasegawa 1/72 B-26 Marauder.
The Set
Because the B-26 has so much potential for added detail, Eduard has released no less than three sets for this kit. For those that just want to spruce up the cockpit, there is a pre-painted set available, and there is another set that is just for the bomb bay. This set fills in all the other gaps between those two sets, so it bounces around quite a bit around the airframe. While there is a set dedicated to the cockpit, this set provides some additional details there, including a strap for the tank behind the pilot, the top of the lower hatch, and some seat details. For the rear fuselage there is a multi-piece hatch that will let you open up the back hatch. There are also some bulkhead details and support braces for the turret. The rear tail gun location gets some interior structure detailing as well.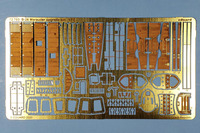 Moving to the engine nacelles, this set provides a lot of main gear well detailing. You get inserts to go all around the edges and additional details for the well floor. The gear doors get replacement hinges, an actuator piece, and a flat insert that these pieces all attach to. This set also includes replacement cowl flaps that will be a huge improvement over the kit parts. The nose gear doors also get some interior inserts, as do the bomb bay doors (I'm not sure how much of this will be visible, though, a these doors fold over one another when open). The last bit of detail provided is the air deflectors on the outside of the fuselage near the rear hatch.
Conclusion
While this set provides quite a bit of detailing, there is not that much that needs to be folded up, rolled out, or otherwise manipulated, so it will be a fairly easy detail set to implement in your build. When added in, the results will definitely be worth it. My thanks to Eduard for the review sample.