Internet Modeler : New Releases : Aviation
RSS News Feed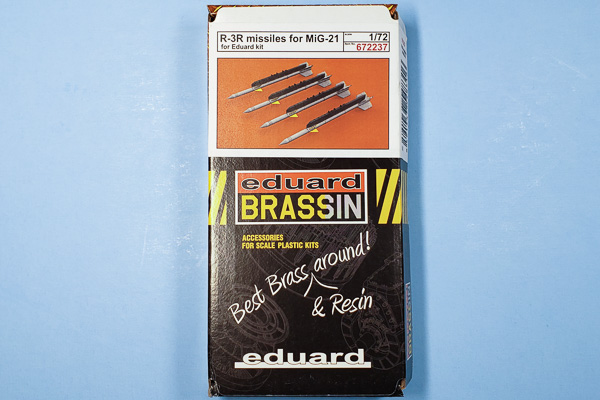 Eduard 1/72 Brassin R-3R Missiles for MiG-21
Overview
A weak spot in many kits are the underwing stores, which opens up some great potential for aftermarket companies to step in. Eduard's Brassin line is perfect for these subjects, and this set helps you arm up your 1/72 MiG-21.
The Set
The R-3 missile was the Soviet equivalent of the Sidewinder missile, so it was very commonly seen on the MiG-21. This set provides four missiles and their corresponding APU-13U2 launch rails. The set includes both resin and photoetch, but the overall assembly is minimal. The APU-13U2 is used as is, while each missile has separate photoetch front fins and a flat photoetch piece that fits on the ends of the back fins. The only real challenge here will be getting the front fins on and aligned properly, as those are some small triangles to work with.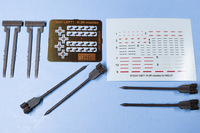 The rest of the work in this set will be in the painting and decaling, which is where these will really come to life. The set includes a thorough set of stenciling found on both the launch rails and missiles, with clear instructions showing what goes where. The instructions show two different styles, with different colored radomes and bands around the missile bodies. Unfortunately my knowledge of Soviet missile markings is lacking, so I can't tell you what these mean, but it is nice to have the options.
Conclusion
This is a simple set that will greatly enhance any MiG-21 (or any plane carrying R-3R missiles, for that matter). My thanks to Eduard for the review sample.