Internet Modeler : New Releases : Aviation
RSS News Feed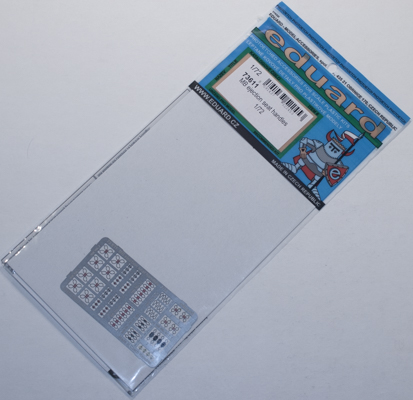 Eduard 1/72 MB Ejection Seat Handles
One thing modelers have been scratchbuilding for some time have been ejection seat handles for, well, ejection seats. Before the plethora of aftermarket seats, we ended up having to provide everything for these seats on our own. Now that aftermarket has taken off there's very little scratchbuilding needed.
And once again, this is the case for ejection seat handles. This set from Eduard in 1/72 provides a plethora of handles for a multitude of seats. Not only are the "over-the-head" handles provided, but so are the ones between the legs. So if you find yourself with a kit seat that doesn't have ejection seat handles then by all means, pick up this set. Since they're pre-painted you won't need to worry about painting them (unless you want to, of course).
My thanks to Eduard for sending these in to review.