Internet Modeler : New Releases : Aviation
RSS News Feed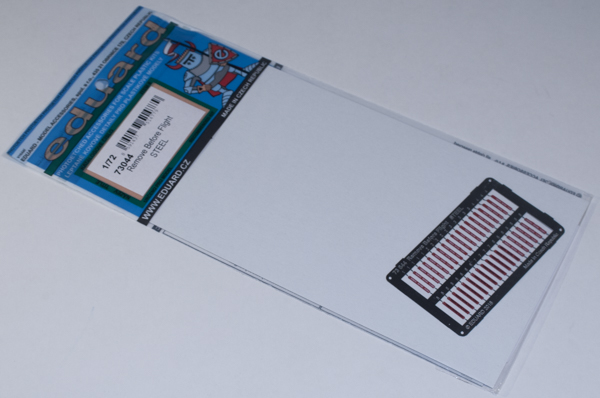 Eduard 1/72 Remove Before Flight STEEL Flags
When posing modern aircraft models on the ground, sometimes you want to give them an "air" of authenticity. This could include covering the intake and exhaust with some type of "shroud" as well as pins in certain items to keep them in place and/or safe. Usually attached to these pins are "remove before flight" flags, to tell the crewmen they need to remove these pins (and flags) to make things operational. Or, sometimes these flags are also attached to the front of a cover for such things as the seeker-heads of missiles; again, needing to be removed prior to the aircraft taking flight.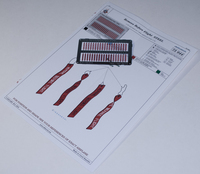 Eduard uses their STEEL "seat belt" technology to create Remove Before Flight flags in 1/72 (73044). Take a look at the subject you want to model and see how these flags sit; sometimes they're dead "straight" while other times they can be twisted in different ways. You can carefully do the same to these STEEL flags. If the flag was attached directly to the covering then do that; otherwise, the instructions show you to make your own "connecting cord" from wire.
So study photographs of how remove before flight flags look on the subject you're modeling and use these Eduard STEEL remove before flight flags to recreate that look.
A definite "thank you" is sent to Eduard for sending these flags to review.