Internet Modeler : New Releases : Aviation
RSS News Feed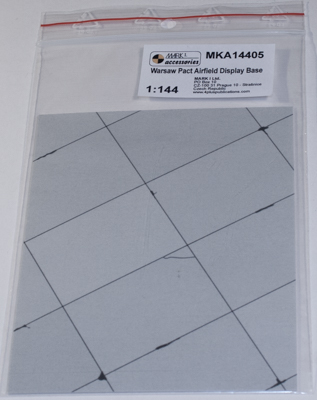 Mark I 1/144 Warsaw Pact Airfield Display Base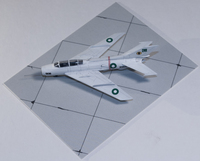 Here's another cardstock display base from Mark I, this time for the Warsaw Pact. It's either a great end-all display base or even a good start, but overall this is a great base for displaying your 1/144 Warsaw Pact aircraft.
While this cardstock base is going to be underneath an Eduard 1/144 MiG-21, until the time it's finished you can get a sense of proportion of the base since I put my Attack 1/144 Shenyang FT-6 on it. It's a very good basis for using underneath any Warsaw Pact aircraft.
Huge, huge thanks to Kits-Shop for supplying the base to review.