Internet Modeler : New Releases : Aviation
RSS News Feed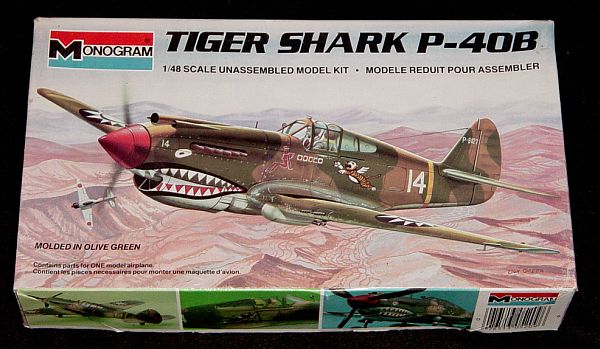 Medallion Models 1/48 P-40B Upgrade Set
The Medallion Models series of aircraft aftermarket detail sets is being reissued by Mark's Models (Starfighter Decals). The masters have been updated and are comparable to castings issued by many of the current resin manufactures.
This Medallion set provides a terrific set of detail parts for updating the classic Revell/Monogram kit (probably the most accurate P-40B model as far as shape but lacking in detail).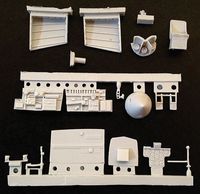 The P-40B detail set includes replacement cockpit floor, seat, instrument panel, sidewalls, control stick, rudder pedals, gun breaches, wheel wells, spinner and optional gun sights molded in light gray resin. The detailed instruction sheet shows you how to modify the kit parts providing a more accurate and detailed P-40.
The only problem I found with the Medallion cockpit is the floor is flat. This problem confronts almost all P-40B kits and resin cockpits. The floor should be curved to match the contour of the wing. You may want to heat and shape the resin floor or make a new curved floor from plastic sheet. You can then use detail parts to build up the rest of the P-40B cockpit.
For the $13.99 price this is an outstanding value!
Our thanks to Starfighter Decals for sending the set in for review.