Internet Modeler : New Releases : Aviation
RSS News Feed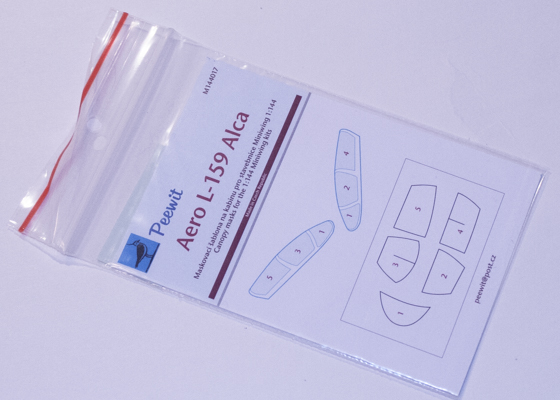 Peewit 1/144 Miniwing Aero L-159 Masks
I've gone into detail on the Miniwing 1/144 Aero L-159 series of kits. While I keep hoping for more aftermarket, as the cockpit is lacking and the canopy a little thick, thankfully we now have masks to be used with the L-159 series of kits.
Peewit has provided masks for all panes of "glass" for the Miniwing L-159 canopy. Once you mask your canopy then it can be easily sprayed and when the masks removed, you'll be left with crisp, painted frames.
I definitely think that these types of masks are a modeling necessity. For me, it's important to save time where you can to help finish your build.
I definitely thank Peewit for sending these to review.