Internet Modeler : New Releases : Book Reviews
RSS News Feed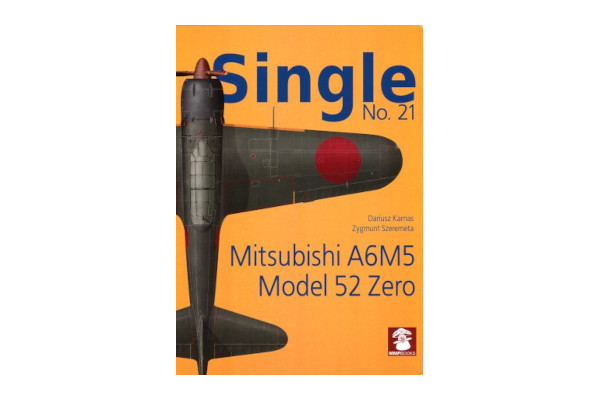 MMP Books Single No.21 Mitsubishi A6M5 Model 52 Zero
Authors: Dariusz Karnas and Zygmut Szeremeta
Publisher: MMP Books
ISBN: 978-83-65958-95-2
Cover: softcover
Pages: 24
This new monograph in MMP Books' Single series is devoted to the Mitsubishi A6M5Model 52 Zero, one of the most iconic Axis aircraft of the Second World War.
This is a useful and concise book. It includes 1/72nd and 1/48th scale plans and some photographs taken during the War. There are a few Technical Manual drawings showing the wing and flap construction, the exhaust pipe layout, etc. You also get 5 color photographs and a full color illustration of the instrument panel and color profiles of one aircraft, a Nakajima built Model 52 of the 261st Kokutai, which was captured at Saipan in 1944.
This is my second review of one of MMP Books' Single books and I quite like it. I wish the book provided an overview and history of the plane. This information would be handy to have. It's a useful guide to increasing the accuracy of your A6M5 Model 52 and there are very good kits of it in 1/72nd, 1/48th and 1/32nd scale. I recommend this book and I would like to thank MMP Books for the review sample.