Internet Modeler : New Releases : Book Reviews
RSS News Feed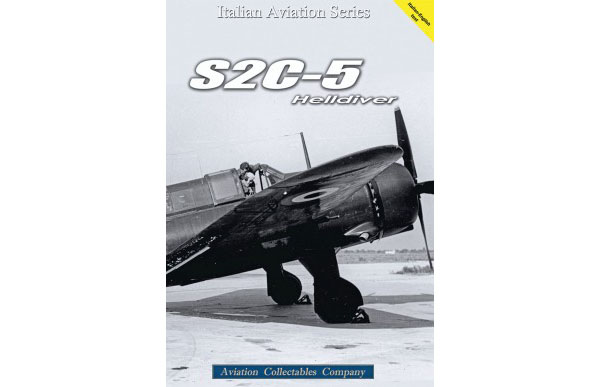 S2C-5 Helldiver
Italian Aviation Series
Author: Luigi Gorena
Publisher: Aviation Collectables Company
ISBN: 978-88-94105018
Binding: Softcover
Pages: 52
The Curtiss Helldiver was an impressive carrier-based dive bomber, to be sure, but it suffered from serious development issues that kept it from entering service until the end of the Second World War. Post-war, the Helldiver got a second lease on life through MDAP-funded rebuilding of air forces throughout the world, with France, Greece, Italy, Portugal, and Thailand all incorporating the type into service. This book in the Italian Aviation Series provides a detailed look at the Helldiver in Italian Air Force service.
After the Second World War, Italy joined into NATO and took advantage of the Military Defense Aid Program (MDAP) to rebuild their military. Part of their postwar requirements, though, was that the Italian military could not operate bomber aircraft. To get around that, the SB2C-5 Helldiver was renamed to S2C-5, removing the bomber designation, and the first aircraft arrived in 1950. After training under American instructors, the Italian S2C-5 Helldivers became the main aircraft of the 86th Gruppo as an antisubmarine aircraft. The aircraft also served in the Italian Navy for a short while, but most of the operational history of the S2C-5 was with the Italian Air Force. The Helldiver remained in service in Italy for most of the 1950s, until the arrival of its replacement, the Lockheed PV2 Harpoon.
Throughout this book are lots of photos showing Italian Helldivers in service, including the handful that were used as target tugs and as such were quite colorfully marked. Complementing the photos are a handful of color profile illustrations that bring to life the schemes worn by Italian Helldivers. Finally, there is a small modeling section that describes the Airfix Helldiver and how it builds up to make an Italian S2C-5. This book came out in 2015, so the much better Academy kit had not been available at the time, nor the Special Hobby SB2C-5 variant, which uses the Academy plastic with some additional bits to make the -5 option.
This is the book to have if you are interested in the Helldiver in Italian service. The text and photographic coverage are excellent, and when you throw in the color illustrations and you have a surprisingly complete history of the S2C-5 Helldiver in Italian Service. My thanks to Casemate for the review copy.