Internet Modeler : New Releases : Book Reviews
RSS News Feed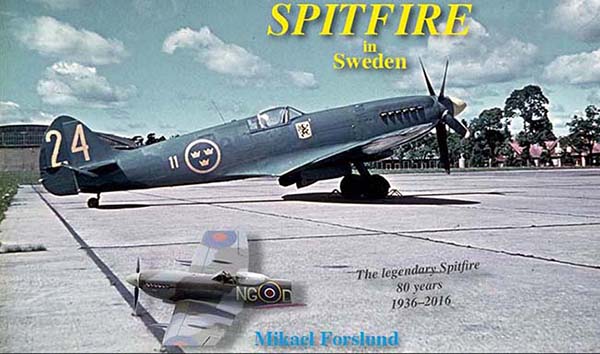 Spitfire in Sweden
Author: Mikael Forslund
Publisher: Mikael Forslund Produktion AB
ISBN: 978-91-977677-8-1

Binding: Hardcover
Pages: 208
Few aircraft are as recognizable as the Supermarine Spitfire. The hero of the Battle of Britain and workhorse throughout the Second World War, the Spitfire was an iconic design. While its history with the Royal Air Force is well known, the Spitfire also served with other nations, in some cases long after the Second World War. One nation that operated the Spitfire post-war was Sweden, who purchased several PR XIX Spitfires after the war, and this book documents their complete history.
While most of the book talks of the Spitfire PR XIX in Sweden, there was some earlier Spitfire history in the country, with a couple of RAF Spitfires making unscheduled arrivals during the Second World War. In the 1940s, several plans were suggested for Sweden to purchase Spitfires to complement their fighter force, but dealings with the United States resulted in Sweden purchasing the P-51 Mustang instead.
Moving on to the photo reconnaissance Spitfires, the book begins with an overview of Swedish aerial reconnaissance, then covers Wing F11, the long range aerial reconnaissance unit. The remainder of the book is a fascinating, if somewhat disorganized, history of the Spitfire PR XIX, its construction and systems, and its colors and markings while in Swedish service. This book is easily the most complete collection of Swedish PR XIX photos in print today, with both black and white and color images throughout. Complementing these are a handful of color profile illustrations that highlight the subtle color and marking changes worn by the Swedish Spitfires throughout their life.
This is another excellent book on an aircraft from the Swedish Air Force by Mikael Forslund, an author that has made great strides at bringing the aircraft of this small air force into mainstream aviation history. While the organization might be a bit out of order, the stories and photographs more than make up for it. My thanks to MMP Books for the review copy.