Internet Modeler : New Releases : Book Reviews
RSS News Feed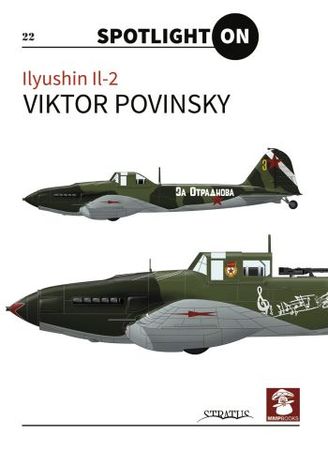 Spotlight On Ilyushin Il-2
Author: Viktor Povinsky
Publisher: Stratus
ISBN: 978-83-65958-68-6
Binding: Hardcover
Pages: 42
This is a first for me. I haven't seen any of the "Spotlight On" series from Stratus until now and didn't know what they were. Basically, they appear to be color profiles of the subject listed. For this, that means there are 40 color profiles, mostly of the port side of the Il-2 with a few that contain overhead and/or starboard profiles as well.
The book actually starts with a section explaining the colors of the VVS during the Great Patriotic War (GPW), and how they relate to the Ilyushin Il-2. The color profiles are nicely done, rich in color with text explaining not only the aircraft shown, but also what colors would have been on that aircraft at that time. There are no paint manufacturer call outs, leaving that to the reader.
The only complaint I have - and it's minor, because sourcing photos and having them published is difficult, especially when you talk about the VVS - is the lack of references. Even without a photo it would have been nice to have "something". I definitely now question how I have the white laid out on my "Red 7" Il-2 build but I based my decisions on what I found at that time.
In any event, if you want color profiles of Il-2s to help you finish a model, then this is a good publication.
My thanks to MMP Books for the book to review.