Internet Modeler : New Releases : Book Reviews
RSS News Feed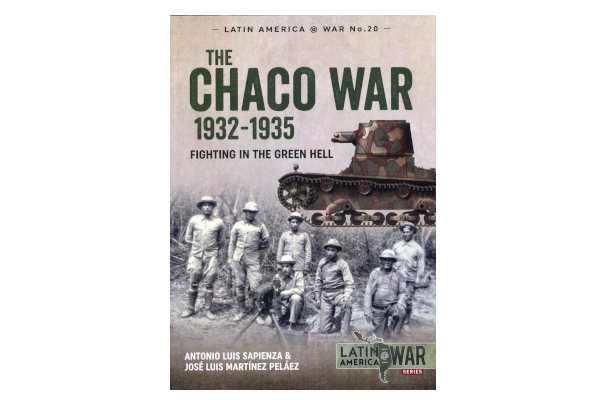 The Chaco War 1932-1935
Authors: Antonio Luis Sapienza & José Luis Martínez Peláez
Publisher: Helion & Company Limited
ISBN: 978-1-913118-73-0
Binding: Softcover
Pages: 64
This exciting new book from Helion tells the story of a conflict about which I previously knew nothing, The Chaco War of 1932-1935 which was fought between Bolivia and Paraguay. The authors explain in illuminating detail the differing military philosophies of the War's protagonists.
The Bolivians hired General Hans Kundt, who adhered to the traditional Prussian tactic of frontal attacks regardless of their cost. His Paraguayan counterpart Lieutenant-Colonel Jose Felix Estigarribia was educated in Chile and France and their military philosophies were reflected in his preference for trench warfare for defense and flanking the enemy when on the offense.
The book is divided into 7 handy chapters and it also includes 10 appendices. The latter contain some fascinating information about the 2 army's commanders, the respective military units, the equipment and materiel, etc. There are numerous maps (4 pages of them) of the battles and 4 pages of color illustrations. The illustrations include color profiles of ships, tanks and trucks used in the conflict along with some great illustrations of Paraguayan and Bolivian military uniforms. The book is also full of superb period photographs taken throughout the 3 years of the War.
If you are bored with your usual modeling subjects you would be well advised to pick up this book. The color profiles of Bolivia's Vickers 6 ton type B tanks in particular are very inspirational. I recommend this book and I would like to thank Casemate Publishers for the review sample.