Internet Modeler : New Releases : Book Reviews
RSS News Feed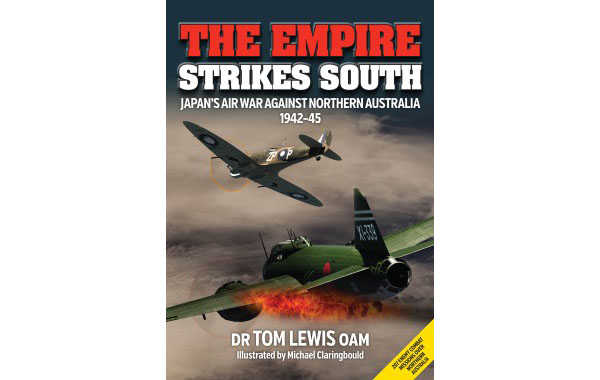 The Empire Strikes South: Japan's Air War Against Northern Australia 1942-45
Author: Dr Tom Lewis OAM
Publisher: Avonmore Books
ISBN: 978-0-6486659-3-9

Binding: Softcover
Pages: 184
The Japanese expansion in the Pacific meant that before long, they would be pressing against the shores of Australia. This book from Avonmore Books takes a detailed look at that Japanese aerial assault on the northern shores of Australia. This saw Allied aircraft such as Spitfires and P-40s facing off against both Japanese Navy aircraft such as the A6M Zero and Japanese Air Force aircraft such as the Ki-43, as well as intercepting bombers in an attempt to slow the Japanese advance.
This book examines this conflict from the Japanese side, documenting the Japanese aircrew that were lost during the fighting over Australia. Because of the territory, in many cases the remains of these individuals were never recovered, and detailed research has revealed that the number lost was much greater than previously assumed. In addition to the individuals lost, the book also describes the missions they were on, which also were at a higher number than previously thought. Nearly 200 Japanese aircrew were lost and over 200 missions were flown, both numbers being considerably higher than earlier figures indicated.
The book starts with a general overview of the situation, the participants, and the locale, and then is organized into broad sections that cover major movements by the Japanese forces. Each of these chapters is then further broken down into specific days, with those highlighted days getting a summary of events and any losses incurred. Throughout the book are lots of photographs from the era, as well as maps and other useful illustrations. The book also presents several color profile illustrations of the aircraft that took part in these battles over Australia.
For anyone interested in the Japanese battle over Australia, this book comes highly recommended. The writing is excellent, the information thorough, and the visuals highly useful. My thanks to Casemate for the review copy.