Internet Modeler : New Releases : Book Reviews
RSS News Feed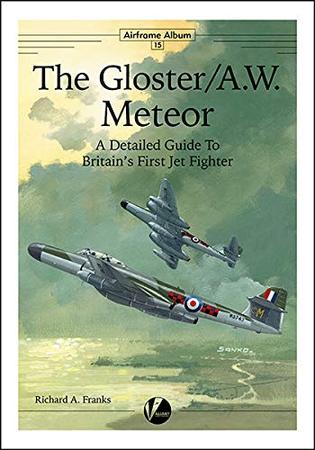 The Gloster/A.W. Meteor: A Detailed Guide to Britain's First Jet Fighter
Author: Richard A. Franks
Publisher: Valiant Wings Publishing
ISBN #: 978-1-912932-02-3
Binding: Softcover
Pages: 194
Valiant Wings Publishing Airframe Albums are the books that help a modeler when dealing with a specific subject, especially if that subject is "smaller" than what would warrant the full "Airframe & Miniature" (A&M) treatment. There is still plenty to keep a modeler satiated, though: data from spare parts catalogs and flight manuals, period diagrams, walkaround images of the actual aircraft if it still exists, etc. It's just that the subjects dealt with in Airframe Albums either didn't have the production run to warrant an A&M publication or there isn't a lot of information on the type still in existance.
The book is broken up into the following chapters and appendices:
Technical Description
Evolution - Prototype, Production and Projected Variants
Camouflage & Markings
Models
Meteor Kit List

Meteor

Accessories, Decals & Mask Lists
Bibliography
Squadrons
Libor Jekl builds the Cyper Hobby/Dragon F MK I in 1/72 while Steve A. Evans builds the FR Mk 9 from Airfix in 1/48. Both are very well done and both modelers provide plenty of inspiration.
If you are a modeler and was hoping for color plates, this title will not disappoint at all as Richard J. Caruana provides plenty of color plates and modeling inspiration. It is my opinion you can not go wrong with any book by Valiant Wings Publishing.
I definitely thank Valiant Wings Publishing for sending this title to review.