Internet Modeler : New Releases : Book Reviews
RSS News Feed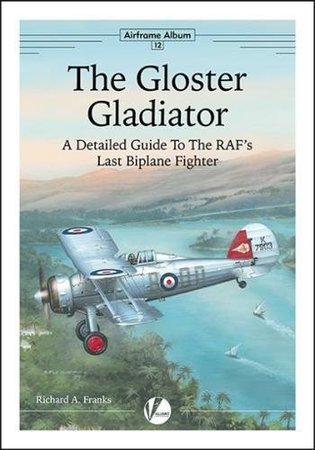 The Gloster Gladiator: A Detailed Guide To The RAF's Last Biplane Fighter
Author: Richard A. Franks
Publisher: Valiant Wings Publishing
ISBN #: 978-0-9957773-1-6
Binding: Softcover
Pages: 130
Valiant Wings Publishing has made themselves into an excellent provider of detailed documentation of aircraft. It's difficult to believe they've "only" been around for ten years but most of their titles have progressed to be considered the "bible" on the aircraft covered. While I don't have any other reference on the Gloster Gladiator, I consider the information the book presents to make it the "bible" of this particular aircraft. If you have any interest at all in the type then I believe you're doing yourself a disservice by not picking up this reference.
The book is broken up into the following chapters and appendices:
Technical Description
Evolution
Camouflage & Markings
Model
Kit List
Accessory and Mask List
Decal List
Bibliography
If you're a 1/72 modeler and was hoping for a Libor Jekl build of the excellent Airfix kit, you won't find it here because he already built one in his book Airframe Workbench Guide: Aircraft Modelling. Instead, Steve A. Evans provides an excellent build of the 1/32 Silver Wings kit. Remember this series of titles from Valiant - Airframe Album - concentrates on the actual aircraft itself and isn't one where model builds are a primary point of the book. Any build added to these pages can be considered a "bonus".
If you are a modeler and was hoping for color plates, this title will not disappoint at all. In fact, the profiles provided by Richard J. Caruana run the full gamut of Gladiator operators. There is plenty of motivation within the color plates to build lots of Gladiator models.
Note: if you are a 1/72 modeler be aware that S.B.S. Models has announced a set of photoetch rigging to fit the Airfix kit. Couple it with their already released engine and two wheel sets (and not just one, but two Finnish decal sheets, along with their Swedish decals) and you'll have a superlative model added to your shelves.
Huge thanks to Valiant Wings Publishing for sending this title to review. I really do appreciate it!