Internet Modeler : New Releases : Book Reviews
RSS News Feed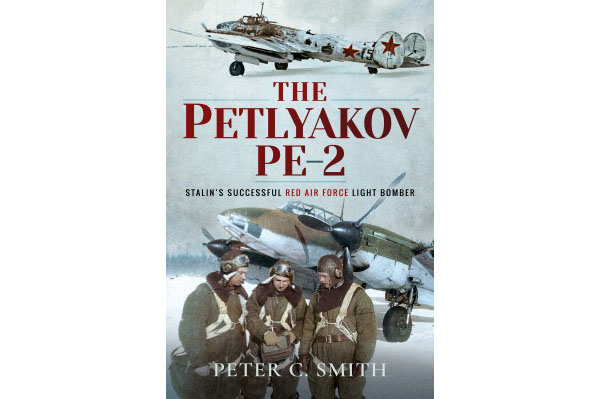 The Petlyakov Pe-2: Stalin's Successful Red Air Force Light Bomber
Author: Peter C. Smith
Publisher: Pen and Sword
ISBN: 978-1-52675-930-6

Binding: Hardcover
Pages: 436
The aviation industry in the Soviet Union leading up to the Second World War has one of the more interesting histories behind it, with many talented designers doing their work while imprisoned. Such is the case of the designers of the Pe-2, who developed the aircraft while under lock and key. With that kind of origins, it would be understandable to assume the Pe-2 was not going to be a well-designed aircraft, but the opposite is true. Originally designed as a high-altitude fighter, the twin-engined Pe-2 became a fast dive bomber and proved itself time and again during the Second World War and beyond.
This book from Pen & Sword takes the reader on a deep dive into the Petlyakov Pe-2, from its origins and design through construction and operational history, including post-war and non-Soviet usage. Roughly the first quarter of the book covers the designers, their gulag design bureau, the overall design of the Pe-2, and manufacturing & flight test challenges. Following that is the operational record of the Pe-2 during the Second World War, with both the Soviet Union and Finnish operations covered. This section also includes a separate chapter on the female aircrew of the Pe-2, which is an interesting story in and of itself.
After the development and operational history, the book delves into the variants of the Pe-2, of which there were many. This includes the many powerplant changes the type underwent, as well as armament and even ejector seat proposals. Included in this area is a separate chapter on the camouflage schemes and colors worn by the Pe-2, which was almost as varied as the variant options due to its use in both the air force and naval branches of the Soviet armed forces. Finally, the foreign operators are also given coverage.
It is somewhat telling just how important a plane the Pe-2 was and the depth of the research provided in this book that over 100 pages are dedicated just to the various appendices, including roughly 50 pages on excellent biographies of some of the pilots of the Pe-2. Throughout the book are copious photographs, along with some constructor diagrams, that show the Petlyakov Pe-2 and its pilots in their element. Overall, this is a wonderful book on an impressive Soviet fighter-bomber, one which will keep you engaged throughout with the stories of the designers, engineers, and pilots. My thanks to Casemate Publishing for the review copy.